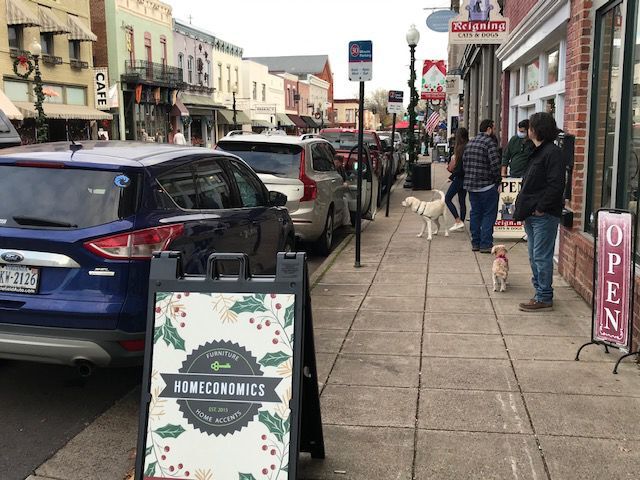 Small businesses in Culpeper that hope to apply for rent or mortgage relief must do some preliminary paperwork, a news release from the Culpeper Department of Economic Development and Tourism stated Friday.
Small businesses may be eligible for up to $10,000 in reimbursement grants through the Culpeper Recovers SWaM Business Grant program, managed by the town's Department of Economic Development and administered by Community Investment Collaborative of Charlottesville.
The program will launch by the end of January, at which time eligibility requirements and the application will be issued, according to the news release.
All businesses who wish to apply must provide a DUNS number in their application. To get a number, business owners may follow these instructions:
Go to www.dnb.com/govtduns.
click on "Federal Government Contractors or Grantees DUNS Number Support" at the bottom.
Create a new DUNS Number. Requestors usually receive the DUNS numbers within two days by email, but it may take up to five days.
You will need two documents to sign up. You will upload these during the application process.
The documents must match the Correct Legal Business Name at the Current Physical Address.
Do not include personal information such as driver's license, passport, Social Security, banking statements, etc. Examples of accepted documents to create a new DUNS Number: Secretary of State Articles of Incorporation; Secretary of State Receipt of Filing; Taxpayer Identification Number Confirmation Letter; Employer Identification Number Confirmation Letter; DBA/Assumed Name Certificate Filing; Lease Agreement; Mortgage; Phone or Internet Bill; Utility Bill; Homeowners or Renters Insurance; City or State Tax Permit; DBA/Assumed Name Filing; Invoice from a third party or Proof of Insurance.
For Sole Proprietorship companies, ensure the documentation contains Your Full Legal Name and Current Physical Address.
Those who anticipate applying for a grant should secure a DUNS number to be prepared to apply when the Culpeper Recovers SWaM Business Grant Program launches later this month.