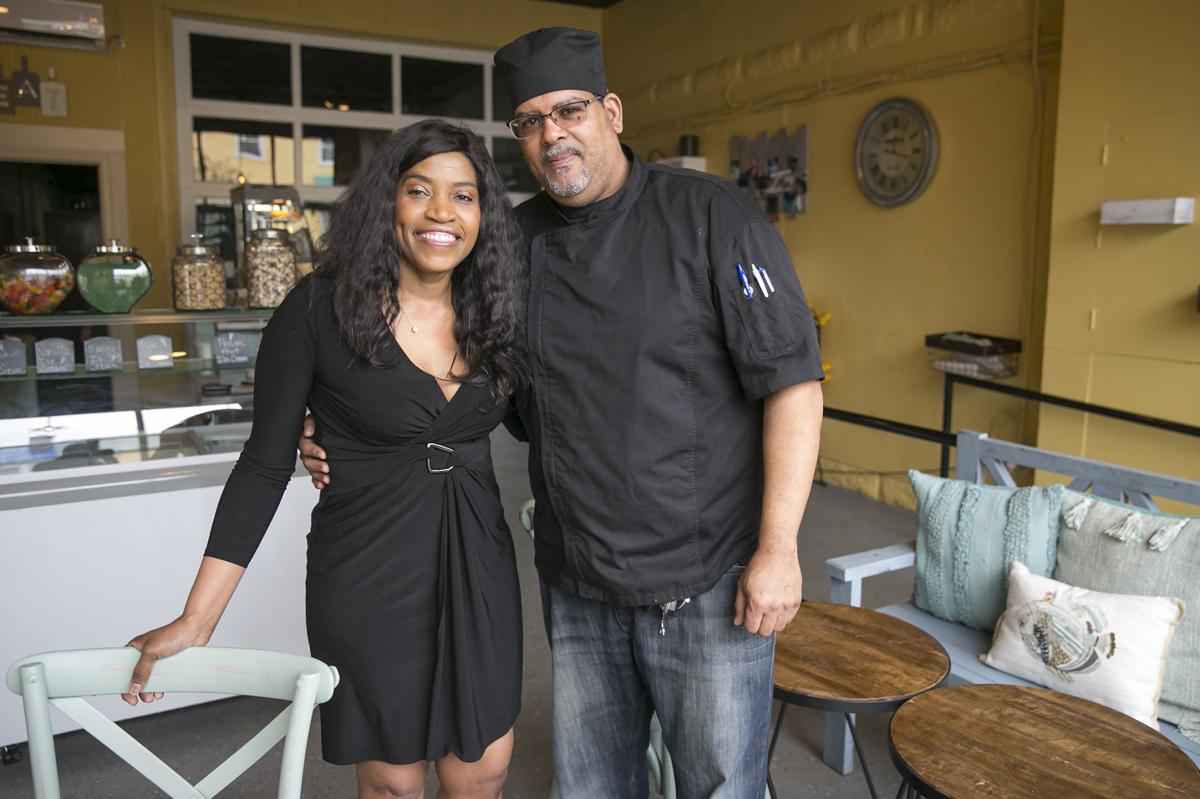 When Shuvonne Berry set up at the food truck festival to cap Fredericksburg Black Restaurant Week on Sept. 6, she believed she was prepared.
Berry had an assortment of 350 cupcakes for sale at an event that was scheduled to run from noon to 4 p.m. at the commuter lot off Garrisonville Road in North Stafford.
"I sold out in an hour and a half," Berry said.
The Stafford baker that owns Piggy's Baby Cakes insists she'll be more prepared on Saturday at the Virginia Black Business Expo.
The first-time event will be held at the Fredericksburg Fairgrounds from 1–5 p.m.
Berry planned to have at least 1,000 of her cupcakes on hand as she began taking preorders last Friday. She's eager to participate in the expo, which will be hosted by the Virginia Black Business Directory.
"I've been back here since 2015, and I've really never seen anything like this since I've been here," said Berry, who grew up in Fredericksburg before moving to Southampton County to care for her grandmother. "So I think it's catching a lot of people's eyes. It's getting more exposure for Black businesses, which is great."
The Virginia Black Business Directory was launched in January by local couple Ernisha and Tracey Hall. The operation is based in the Fredericksburg area, but includes businesses throughout Virginia.
Ernisha Hall said as of late last week 87 vendors from across the state were slated to participate in the Black Business Expo. More than half of the businesses will be from Fredericksburg, Spotsylvania County and Stafford County, but there will also be participants from Hampton Roads, Charlottesville, Richmond and Northern Virginia.
Vendors include everything from food trucks to clothing and apparel, legal services and a Black-owned hand sanitizer company, among other entrepreneurs.
Tracey Hall said she's hopeful the positive vibes from Black Restaurant Week carry over into this event. The expo was originally scheduled for April at the Spotsylvania Towne Center but was postponed because of the coronavirus pandemic. The location was changed to the fairgrounds to accommodate the food trucks.
The original thought was to reschedule for 2021. However, after seeing the response the 25 participating Black restaurants received last month, the Halls wanted to keep the momentum going. Approximately 1,000 attended that food truck festival, and Berry wasn't the only vendor that sold out.
"We had really good support from the community," Tracey Hall said. "So while we had the momentum going, we wanted to go ahead and do the Black Business Expo …. We thought it was the perfect opportunity because people were asking us 'When is the next event?' So we decided to go ahead and do it in October."
The Virginia Black Business Directory's mission is to "bridge the gap in wealth by connecting minority-owned businesses to consumers." It aims to create network initiatives, educational opportunities and promote community collaboration.
Tracey Hall said that's especially important during the pandemic, as many minority and non-minority businesses have suffered and not all have received government assistance. She said the goal is for Black businesses to survive the pandemic and have longevity.
"That's why we need these initiatives because yes, we do slip through those cracks," Tracey Hall said. "Money did not make it to our community. So we have to find alternative ways to make sure we stay above water because we're not getting the economic help that we need."
Free tickets to the expo are available on Eventbrite.com. Because of the pandemic, only 1,000 guests will be allowed in the venue at a time. Masks are required, with free disposable face coverings available upon request.
The cutoff for vendors is 100. Sunday is the rain date.
"Let's just hope the weather stays as beautiful as it is now," Ernisha Hall said last week.
Taft Coghill Jr: 540/374-5526