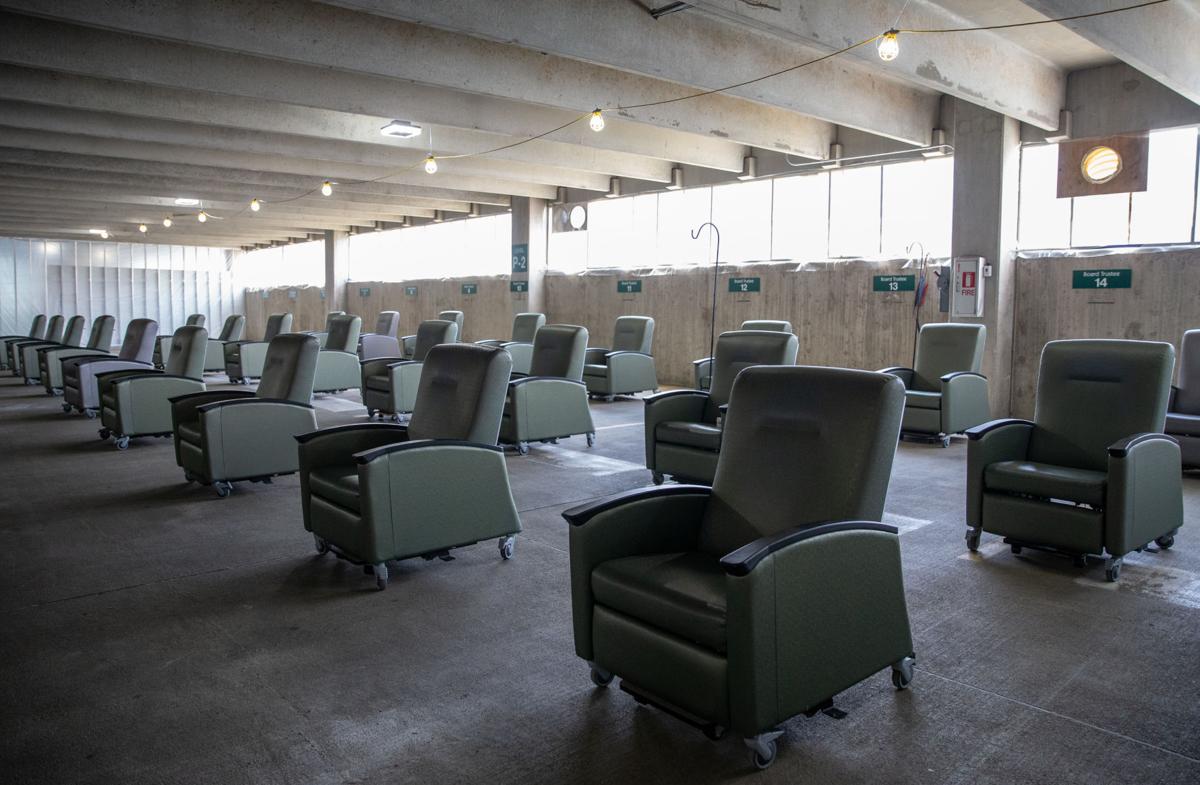 Between April and June, two of every three people hospitalized in Virginia with COVID-19 also were suffering from high blood pressure.
Kidney disease and high cholesterol rated second and third on the list of chronic conditions faced by those hospitalized while fighting the virus, according to data presented Thursday by the Virginia Hospital & Healthcare Association.
The report didn't specify how many may have had multiple conditions, but the typical COVID-19 patient "is generally older and sicker with more chronic issues," said David Vaamonde, VHHA's vice president of data analytics.
Death rates among residents in the Rappahannock Area Health District certainly confirm the age portion of the statistic.
The death of a Stafford County man, white, in his 70s and a resident of a long-term care facility, was reported Friday. He's the 79th local person to die from the virus, and he's among 71 fatalities who were age 60 and over.
But in terms of hospitalizations, 404 local people have needed treatment for their virus symptoms, and their ages range from under 9 to over 80—a trend that's mirrored across the state.
The VHHA analyzed data from inpatient records of 91 hospitals and 81 emergency departments for the webinar presentation. The association looked at the first six months of the year in terms of COVID-19's impact on hospitals' finances and volumes, but focused many of its statistics on the most recent data available, from April to June.
During that time frame, 8,728 Virginians, and almost 400 people from other states, were hospitalized with COVID-19. One of every three people hospitalized was white, and one of four Black. Latinos made up about 10 percent of the hospital population statewide, and the race of another 28 percent was listed as "other" or unknown.
The average age was 68, but hospitals treated newborns to people over 100, Vaamonde said.
The length of stay averaged two weeks, but some patients remained in the hospital for more than two months.
More than half of those hospitalized went home after their treatment; 14 percent, or 1,178 people, died in hospitals from COVID-19.
In terms of chronic conditions, the top three issues—high blood pressure, high cholesterol and chronic kidney disease—also represent the top three conditions faced by all hospital patients between April and June.
Other chronic conditions faced by those receiving treatment for COVID-19 included diabetes, anemia, obesity, ischemic heart disease, Alzheimer's and other disorders, heart failure and acquired hypothyroidism.
While medical officials feared the pandemic would overwhelm hospitals, as those suffering from the virus competed for beds with those facing the normal magnitude of health problems, data showed the opposite has happened.
Fear of catching the virus has kept people away from emergency rooms in Virginia. They saw a 52 percent drop in visits after COVID-19 became part of the daily vocabulary.
They've rebounded, along with overall hospital admissions, but they remain significantly lower for 2020 than the previous three years, Vaamonde said.
His analysis showed between 432,201 and 434,424 in-patient admissions in Virginia for the first six months of 2017, 2018 and 2019. From January to June 2020, there were 385,771 in-patient admissions.
The drop in volume, along with the suspension of elective surgeries—and the extra measures needed to create field hospitals, add bed capacity and ventilators and provide testing and additional protective gear—have resulted in losses that are projected to exceed $3 billion by the end of the year, said Dr. Mike McDermott, president and CEO of Mary Washington Healthcare.
As chairman of VHHA's board and the group's statewide response to COVID-19, he gave opening remarks during the webinar. He stressed the way Virginia hospitals have been "the first line of defense for the public," and that they've lobbied the General Assembly and Gov. Ralph Northam's administration for $219 million in relief from the CARES Act.
Cathy Dyson: 540/374-5425
Concerned about COVID-19?
Sign up now to get the most recent coronavirus headlines and other important local and national news sent to your email inbox daily.