Ordered pizza lately or devoured ramen noodles? If so, you've strengthened a Culpeper business that's been around for half a century.
Every day, many local residents eat food made with flour milled by the local outpost of agribusiness giant Ardent Mills. The grain elevators of the Denver-based company's massive milling complex tower over its site beside Pony Mountain just outside the town of Culpeper.
In a year, the Culpeper mill produces enough flour to feed 2.8 million people, more than live in Chicago, the Midwest's most populous city. Its parent company, Ardent Mills, is the largest flour supplier in North America.
National pizza chains and ramen noodle makers are but two of the Culpeper mill's many customers, who demand highly selective blends of flour to create signature bakery products sold up and down the East Coast.
Their different flours are made from wheat stored in a complex of 38 silos, including three massive new metal elevators, ground and sifted by the mill's rollstands (which break open wheat kernels) and sifters, piped by a maze of metal chutes through six floors of machinery, and then loaded into trucks and delivered to customers around the clock.
Some of the mill's machinery—its 1970s-hued rollstands and giant wooden sifting boxes—looks retro and vintage. Rows of the sifting boxes, each about 8 by 10 feet square, vibrate rapidly back and forth on either side of an aisle that's mind-bending to walk down while they do their work.
The basic technology goes back decades or even centuries, but—no matter its outward appearance—the mill regularly updates its machinery to yield every bit of efficiency it can.
In a commodity industry built on small margins, every minute and every ounce count toward besting competitors and making profits.
Hundreds of families live in the mammoth mill's shadow; its industrial hum and rattling train traffic form part of the background to their lives. Yet most Culpeper residents know little about the facility.
"One woman called asking if we make nuclear weapons," Kyle Robson, the plant's former manager, said in an interview. "When I said I work at the mill, most people have no idea what it is."
Still, the complex is hard to miss. Sitting atop a rise near U.S. 29 and Germanna Highway, the landmark can be seen by motorists from miles away. Pilots flying into and out of Culpeper Regional Airport use its grain elevators and their nighttime lights to navigate.
The mill operates 24/7, 363 days a year—pausing its work only on Christmas and Thanksgiving Day.
Milling heritage
Fifty years ago this month, the mill opened for business. Built by Kansas-based Seaboard Corp., which is now a multinational agribusiness and transportation conglomerate, the Culpeper facility was then the nation's most technologically advanced mill.
Company founder Otto Bresky bought his first flour mill in Atchison, Kansas, in 1918, and focused on the Midwest before Seaboard went public in 1959.
On Oct. 28, 1970, private trains brought 250 dignitaries from Washington, D.C., to tour the mill and admire its cutting-edge machinery. Visitors enjoyed a luncheon that included baskets made of woven bread, filled with rolls baked from the mill's flour.
Each guest received a large brass key, "which incorporates in its design the monogram designed by President Thomas Jefferson for his home at Monticello, located only a few miles from Culpeper," the trade journal Flour Milling in America reported.
The Culpeper complex was part of a big expansion by Seaboard. Beginning in the early 1960s, Bresky—Seaboard's chairman—prompted the company to build five U.S. mills over 14 years, concentrating on milling operations close to major metropolitan areas along the East Coast and in the Southeast.
The town's location appealed to the milling company because of its strategic location near key cities with proximity to the railroad, local farmers, and trucking access to customers across the Mid-Atlantic states.
"The mill, with a daily flour milling capacity of 7,000 (hundredweight) and wheat storage of 650,000 bushels, is the largest plant in a five-state area," Flour Milling said of Seaboard's Culpeper mill on Nov. 2, 1970.
An aerial photograph taken that year shows the mill, surrounded by fields and open countryside, with Mount Pony in the distance. Ardent Mills' staff proudly displays the photo in the mill's main office, with framed news articles from its opening 50 years ago.
Cargill Milling of Minnetonka, Minn., entered the flour milling arena when it acquired Seaboard's U.S. flour mills, including the Culpeper mill in 1982.
Agribusiness giant Cargill and Cenex Harvest States merged in 2002 to form Horizon Milling LLC. In 2013, Horizon joined with ConAgra and CHS Inc. to create Ardent Mills, now headquartered in Colorado.
Today, Ardent's empire—which traces back 155 years to the 1865 purchase of a grain flat-house in Conover, Iowa—operates 35 milling and specialized bakery-mix facilities across the U.S., Canada and Puerto Rico.
The nation's largest flour supplier, Ardent Mills feeds 95.7 million people per year—more than two times the population of Spain.
Agricultural impact
Now, with Culpeper much changed a half-century later, new businesses and subdivisions crowd around the mill on Industry Drive. Railroad crews switch out cars daily Monday through Friday, delivering up to 30 railcars of wheat at one time.
Farmers from all across Virginia (anywhere that wheat grows in the state), as well as some farms in Maryland, Delaware and Pennsylvania, deliver tractor-trailer loads of their harvest steadily from June through October, well over 1 million bushels in a typical year.
Trucks carry away on average 20 to 25 truckloads of flour each day to customers in Virginia, Maryland and Pennsylvania. Each truckload can produce about 58,000 loaves of bread.
"We are grinding up to 3.5 million bushels of soft wheat a year, the majority of which comes from Virginia," Plant Manager Ryan Gehringer said in an interview.
It takes 250-plus farmers to supply that much wheat, assuming an average Virginia farm of 180 acres producing the average yield of 70 bushels per acre, Gehringer said.
The mill, which has been updated and expanded since its 1970 opening—most recently two years ago—is key to the Virginia farming economy, according to Carl Stafford, Culpeper's senior extension agent.
"As recent as 2017, we had half as many farmers growing wheat compared to 20 years ago," Stafford said. "Ardent can play a role in changing this, and they have. Wheat is flowing to Culpeper because of their price, but farmers must meet their standards."
The Culpeper mill can store more than 2.1 million bushels on site, which equals about four months of production at the mill.
Many of the trucks lining up to deliver their wheat are coming from eastern Virginia, Stafford said. But local farmers are testing new growing procedures and types of grain.
What happens inside?
For much of the year, tractor-trailers line up by the mill's grain elevators to deliver their wheat, with each truck weighed and its load of wheat tested before being stored for later processing.
To provide the kind of wheat that the mill needs, area farmers have been testing growth of new wheat varieties in cooperation with Virginia Cooperative Extension.
"They don't take just anything; it can put a lot of pressure on the farmer," said Stafford, who assists these efforts in his work as an agent. "The bakers demand certain elasticity, it requires a lot of science and effort to meet those standards."
Stafford said he appreciates Ardent Mills' investment in improving its Culpeper mill to encourage such cooperation with local farmers.
In 2018, grain storage was doubled at the mill when seven new silos were built, making it possible for farmers to bring their wheat directly to Ardent rather than paying a third party to house the wheat until the mill is able to use it.
"They say if you build it, they will come, and that's what's happened here," Stafford said. "Ardent invested about $26 million into the mill here (starting) in 2015, and it's really paved the way for the future."
Inside the mill, wheat kernels are received and undergo pre-cleaning for storage. When it's time for processing, the grain is transferred to the cleaning house where dirt, dust and damaged kernels are separated out prior to being dampened in the tempering bins.
Next, repeated grinding and sifting of the grain exposes and extracts the wheat's endosperm, purifying it to the specifications of different customers. After that, the flour is loaded onto bulk trailers and delivered to customers across the Mid-Atlantic.
Milling byproducts are made into livestock feed, with about six trucks per day each carrying up to 24 tons of feed per truck delivered daily to feed customers throughout the region—so little wheat is wasted.
A new manager
Gehringer took charge of the Culpeper mill in March, moving here from Albany, New York, where he worked at another Ardent-owned mill.
"It was a strange time, just when COVID was starting," Gehringer said.
Although he and his wife haven't been able to interact much with others due to the virus, Gehringer said they like Culpeper.
"It's a beautiful place, and I like the mill," he said, adding that he's enjoyed getting to know the 35 or so employees that keep it running. He also manages a smaller mill in the Ardent Mills family in York, Pa.
The novel coronavirus pandemic has hit the milling industry hard, he said.
"We supply a lot of food-service companies that have all been impacted with no sporting events and restaurants closing," Gehringer said.
But the mill also supplies the makers of many food items for which demand has increased, due to the virus. Among the mill's biggest customers are companies that make ramen noodles and pizza dough, both big sellers during the crisis.
Many foods such as ice-cream sandwiches and off-brand bakery items are made with flour from Ardent Mills.
Gehringer said the company quickly adjusted operations and creatively solved for short-term needs to ensure their customers had everything they needed during the COVID-19 pandemic.
A good neighbor
Kenneth Burns, the mill's administrative manager, has worked there for 31 years, and seen the milling industry evolve.
"The most recent change that stands out is the addition of our ability to store and mill soft wheat," Burns said. "With the recent large capital investment here at the Culpeper community mill, Ardent Mills is changing the landscape of not only Culpeper but throughout Virginia."
Before 2015, only hard wheat was milled by Ardent in Culpeper. The recent improvements have made it possible to mill both hard and soft wheat.
Soft wheat has always been grown primarily in the East due to its climate, while hard wheat is grown in the West, mainly in Kansas and Nebraska.
The mill's ability to grind soft wheat opens the market to more local farmers. But farmers here are also experimenting with growing a wider variety of wheat, including hard.
"Hard is more typically used in pizza doughs and loaves of bread," Gehringer said. Soft wheat is used for more delicate products such as pastries, cakes, cookies and crackers.
The Culpeper mill can also process hard red spring wheat, grown in the Dakotas and Canada. With high protein and strong gluten, it is perfect for artisan breads and rolls, croissants, bagels and pizza crust.
The western and northern wheat varieties are brought to Culpeper by rail.
For some local farmers, it has been generations since wheat was grown as a cash crop, Burns said.
"On my short, 12-mile drive to work, I pass two farms every day that grew wheat that Ardent Mills bought," Burns said, who lives in the Stevensburg area.
Until recently, those farms had been growing feed crops such as corn, soybeans and alfalfa.
"It's exciting and rewarding to know that we are providing another source of revenue for local farmers," he said. "The money they make stays in the local economy and trickles through, enhancing the quality of life for many."
Investing in the future
Ardent Mills' headquarters works with colleges that have agriculture-based curricula such as Virginia Tech, Kansas State, Tuskegee and Texas A&M, recruiting students for a Leadership Development Program that introduces them to different aspects of milling and prepares them for a career in the industry. Each year, several interns are assigned to work at the Culpeper mill through this program.
The mill supports the annual Virginia Ag Expo, the largest agricultural field day held in the commonwealth.
The Culpeper mill has hosted high school students, tours arranged through the Young Farmers Coalition and Orange County High School's manufacturing program.
"We've also had events for local farmers at the mill," Gehringer said. "More than 50 local farmers attended in 2018 and 2019 and met here with wheat buyers so they could all get acquainted."
Recently, the mill gave a presentation on Virginia Tech's Cooperative Extension educational "Farm to Table" series, discussing how grain becomes flour. About 14 minutes into that program, Gehringer provides a virtual tour of Ardent Mills.
The COVID-19 crisis prevents the mill from having the kind of 50th-anniversary celebration its staff had hoped for, Gehringer said.
"It would have been neat to invite the public out for tours," he said. "But we're hoping to at least share our history with the community and get the word out there about what we do."
Ardent Mills Mount Pony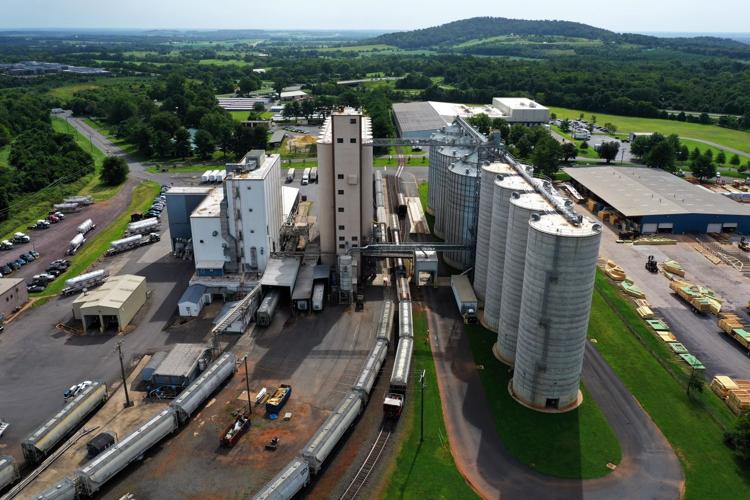 Ardent Mills 1970 trimmed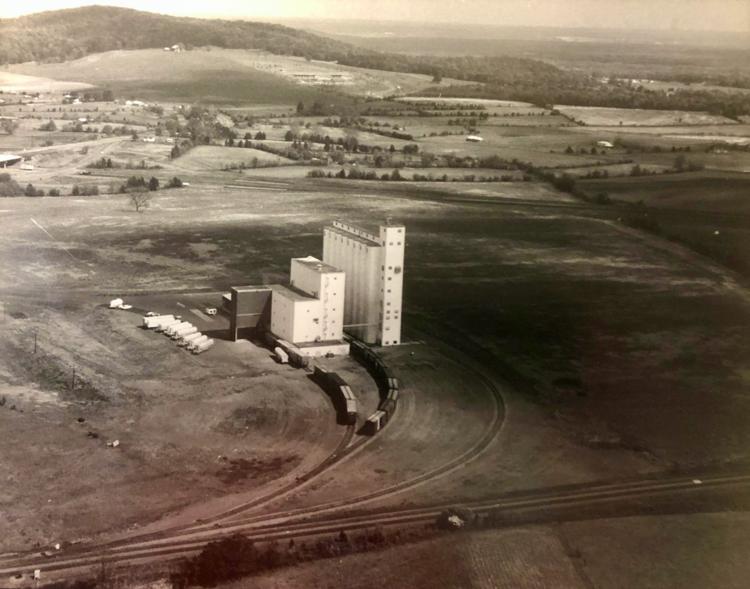 Ardent Mills Magnolia Green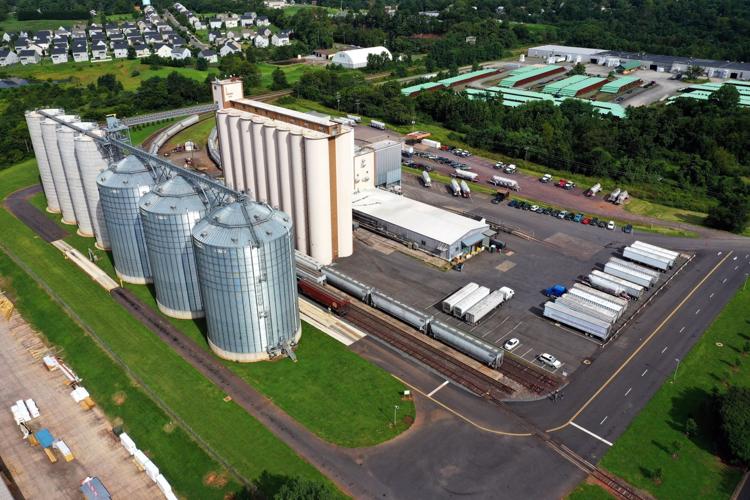 Ardent Mills tour grain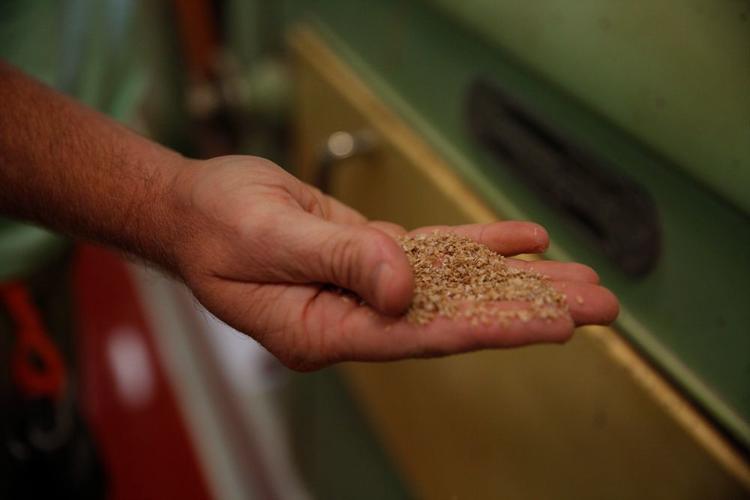 Ardent Mills tour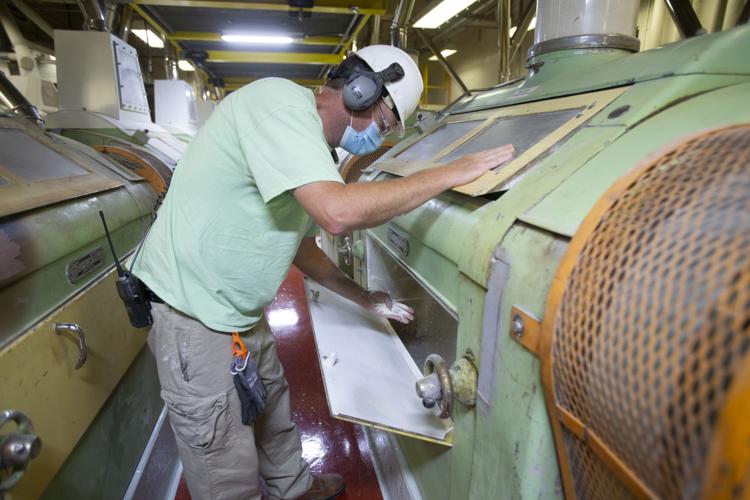 Ardent Mills rollstand rows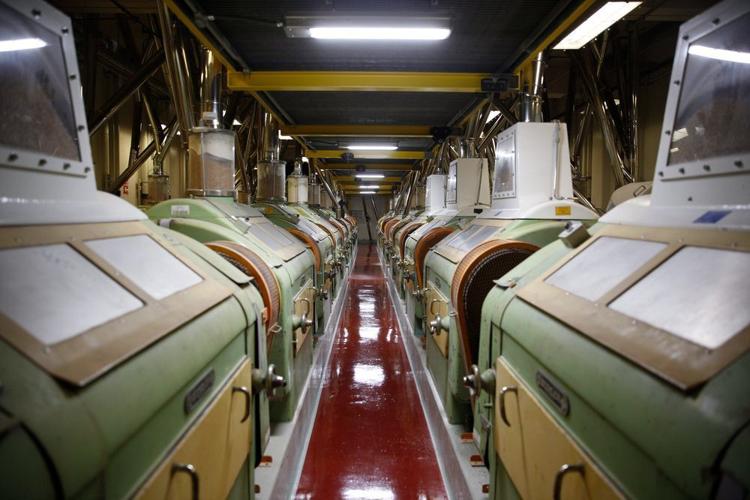 Ardent Mills pipes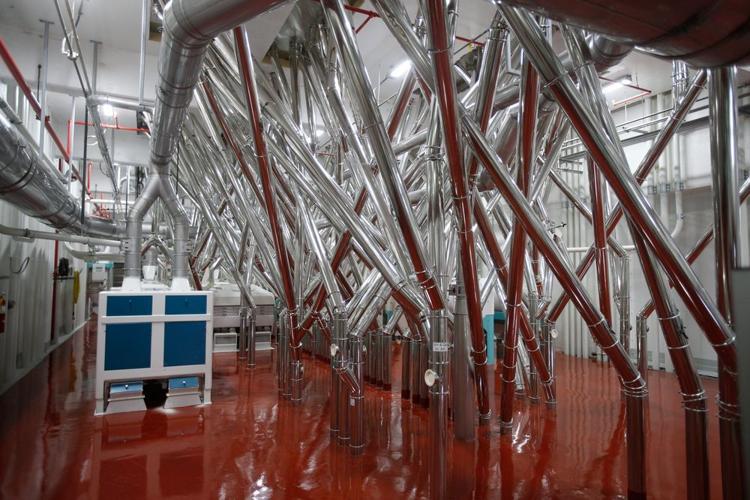 Ardent Mills tour Lopez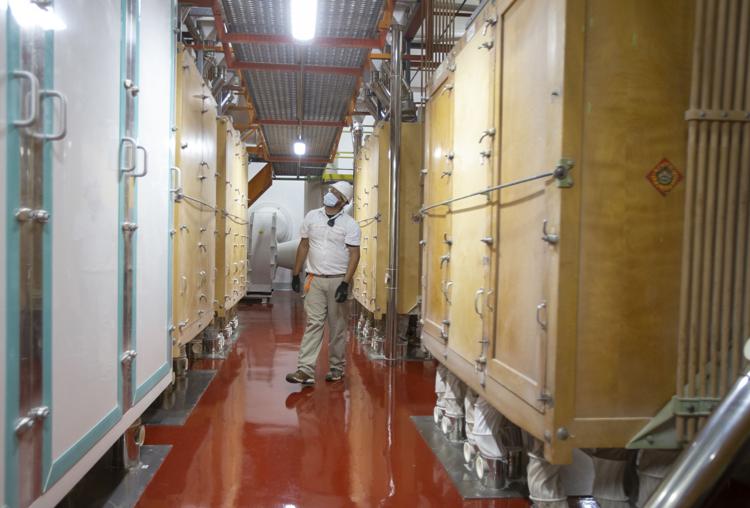 Ardent Mills trucks line up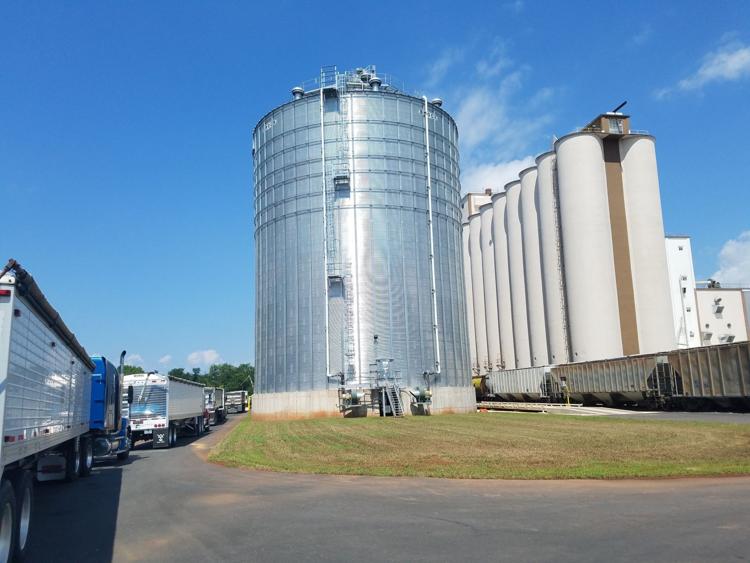 Ardent Mills manager tour
Ardent Mills signs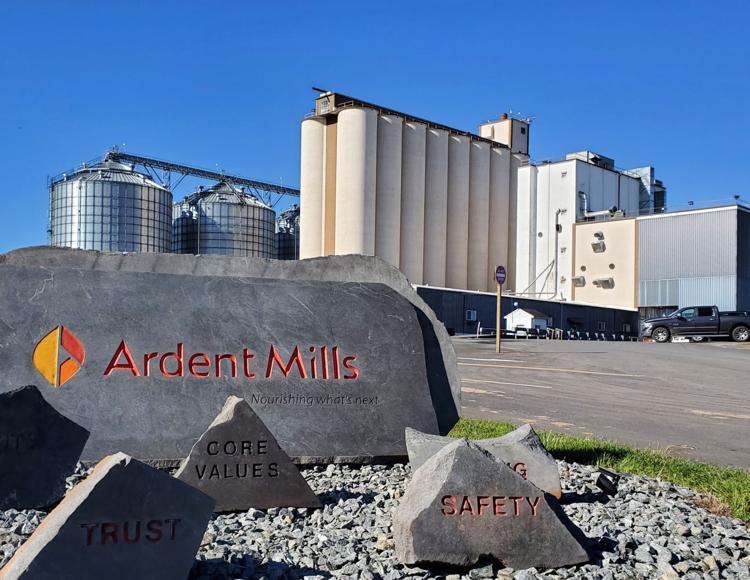 Ardent Mills and Highpoint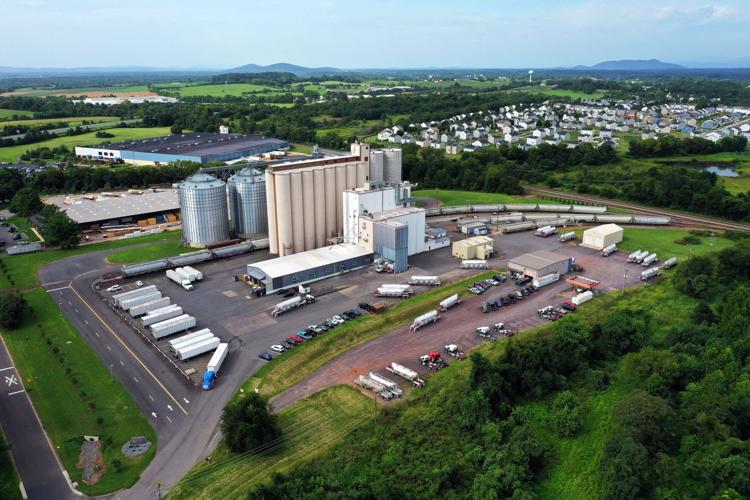 Ardent Mills rollstands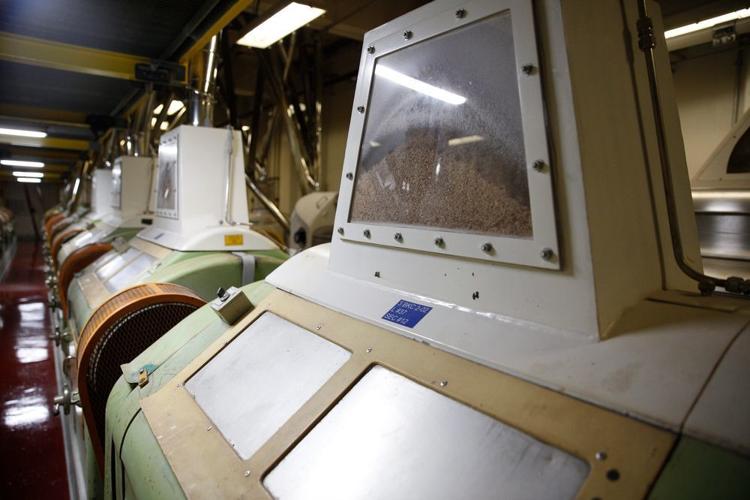 Ardent Mills tour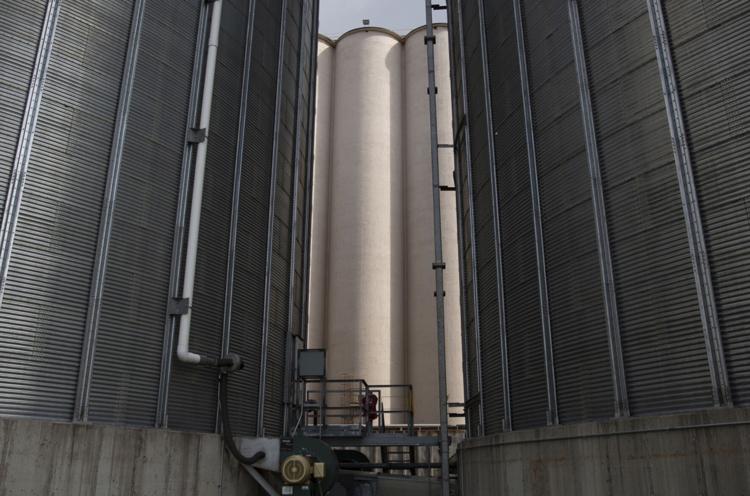 Ardent Mills tour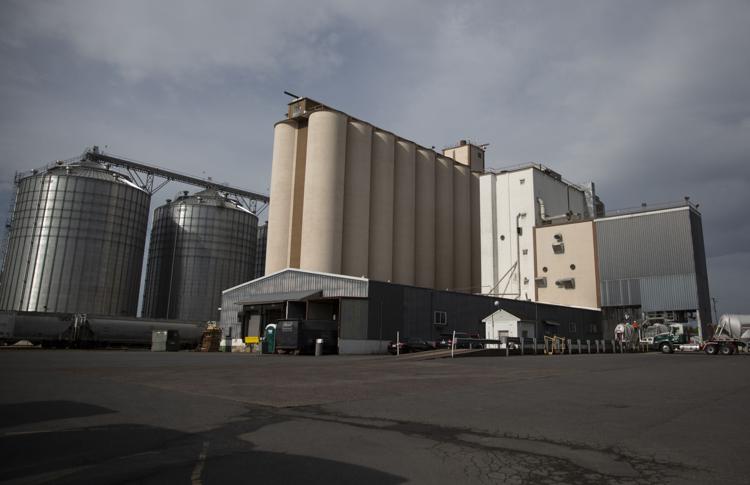 Ardent Mills from a plane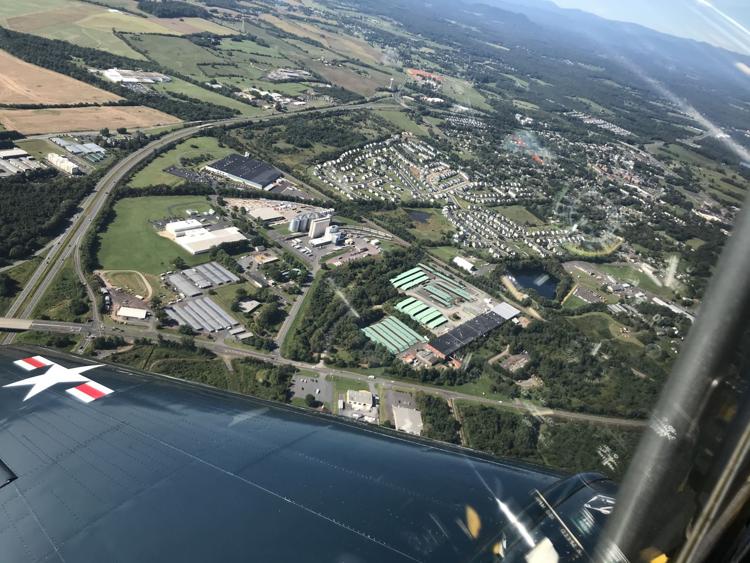 Ardent Mills Mount Pony elevated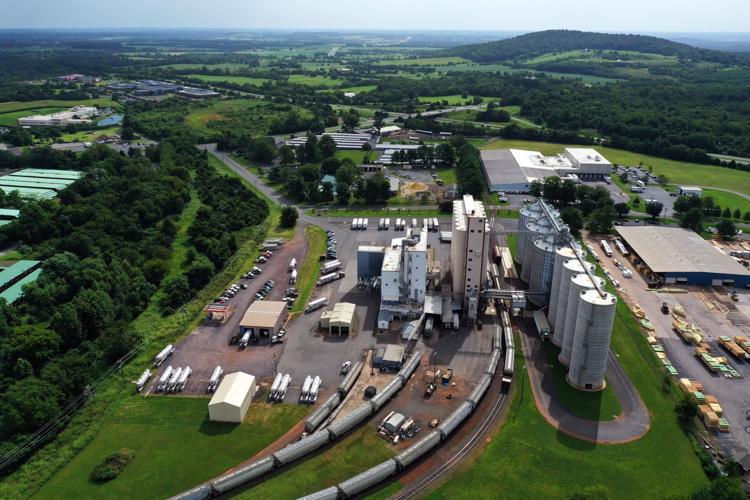 The business news you need
With a weekly newsletter looking back at local history.