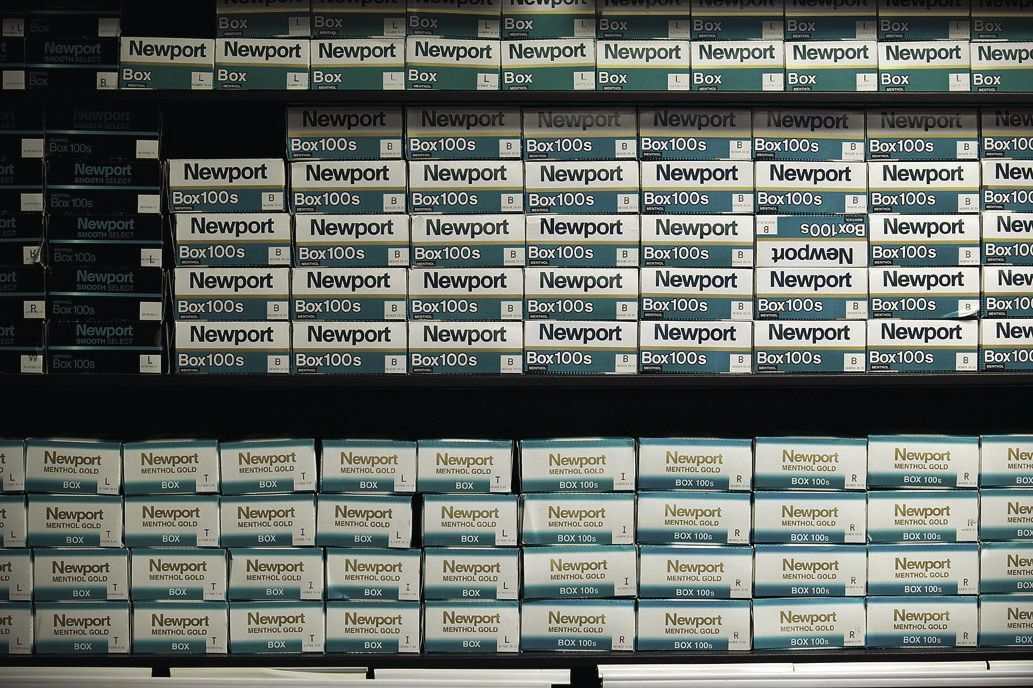 The Orange County Board of Supervisors will hold a public hearing this Tuesday, Sept. 14 to consider a county-wide cigarette tax.
Prior to a new law which took effect July 1, only towns and cities were permitted to levy cigarette taxes. The Virginia Association of Counties long has lobbied the General Assembly to grant counties the same revenue generating authority cities and towns enjoy.
Now, counties are able to collect up to 40 cents per pack on cigarettes. The state collects $0.60 per pack already.
But for counties to tax cigarettes, they must do so as part of a regional board comprised of at least six localities.
Orange, Madison, Greene, Albemarle, Fluvanna, Nelson, and Augusta counties are working with the Thomas Jefferson Planning District Commission to form the Blue Ridge Cigarette Tax Board, which would allow for uniform administration of local cigarette taxes throughout the region.
David Blount, the TJPDC's deputy director and legislative director, has been working with the localities on the formation of the regional board. He said they're looking at a model based on the Northern Virginia Cigarette Tax Board, which includes 19 localities.
"That is a model that the wholesalers at the state level will tell you worked well, because from their side, they're dealing with one entity as opposed to dealing with 19 different entities," he said.
In Northern Virginia, the wholesalers and distributors purchase dual stamps that cover the state cigarette tax and the local cigarette tax from the state Department of Taxation. Those cigarettes are then distributed to various retailers throughout the region, who in turn pay the wholesalers.
Instead of the distributors remitting funds collected from the retailers back to 19 localities, they remit to one cigarette tax board. The cigarette tax board then handles the distribution of the tax revenue to the localities from where it is collected, less an administrative fee to fund the operations of the regional body.
At an earlier board meeting, Orange County Administrator, Ted Voorhees, suggested that fee may be 5 to 7% of taxes collected.
"If the locality were to do this on their own, then each locality would have to have their own interactions with the wholesalers and distributors. They would have to have their own interactions with retailers, they would have to conduct any education, awareness and enforcement of their local ordinance that would be necessary, required or that they would desire to do, and you would see that they have to be replicated across every locality," Blount said.
If approved, the localities would still have to adopt local cigarette tax ordinances before collection by the regional board would start in January.
According to TJPDC estimates, the one-time costs for the board would be about $212,650 for technology and equipment, a vehicle for enforcement, a reserve and other startup costs, which would be split among the involved localities.
In the first year, which would only be six months of the current fiscal year, ongoing costs are estimated to be about $98,240. That total covers salaries and benefits for two staff members, mileage, a parking pass, other vehicle costs and other indirect costs. Ongoing costs in other fiscal years would be about $196,480.
The TJPDC also estimated that in the first fiscal year, net revenues for the localities could range from about $402,500 in Albemarle to $300,000 in Orange and $48,822 in Madison.
The Town of Orange taxes cigarettes at $0.12 per pack and generates approximately $90,000 in revenue. Gordonsville recently voted to double its tax ($0.20) to the maximum $0.40. It collected approximately $31,000 last year, but expects to collect $78,000 in the coming fiscal year.
The public hearing will be held in the basement meeting room of the Gordon Building on Main Street in Orange. Written comments may be submitted by noon, Sept. 14 to asimpson@orangecountyva.gov.