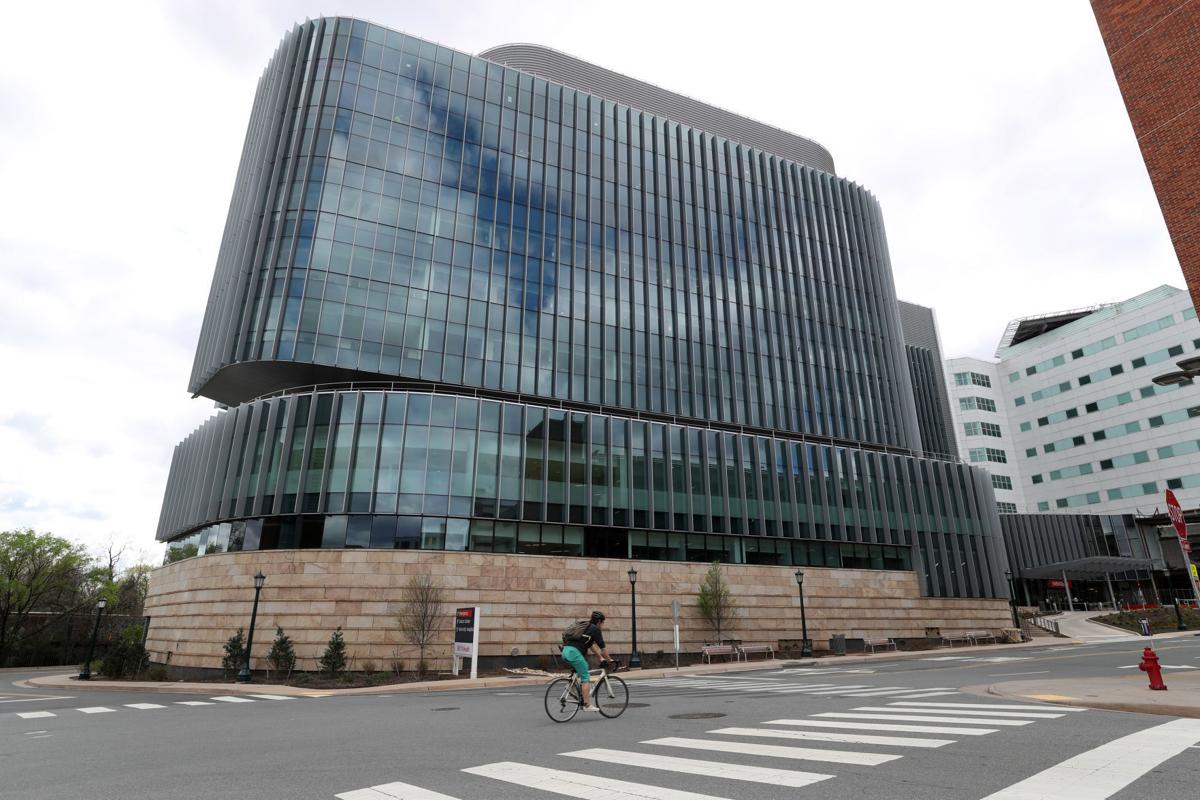 As federal health officials warn that the COVID-19 delta variant is more contagious than colds or flu, University of Virginia Health System officials say they want to get all employees vaccinated, but have not yet made it a requirement to keep a job.
All employees hired by the Health System—including those who work at Culpeper Medical Center and other Culpeper UVa Health medical offices— after June 25 must provide proof of vaccination to be employed. Existing employees who are not vaccinated will be required to undergo weekly COVID tests beginning Monday.
"At UVa Health, our goal and our expectation is that 100% of our team members be vaccinated against COVID-19," said spokesman Eric Swensen. "All team members have been asked to provide proof of vaccination. Weekly COVID testing will be required for all unvaccinated team members."
Currently, about 75% of UVa Health employees are vaccinated. That compares with 87.6% of UVa academic division employees who face the same requirements of either getting vaccinated or getting weekly tests.
An estimated 88.3% of students are vaccinated. Students are required by the school to get their shots prior to returning to Grounds this fall.
Swensen said Health System officials are working with staff to explain the benefits of the COVID vaccines.
"For our existing employees, we want to provide them with additional time to present proof of vaccination and answer any questions they may have about the vaccine," he said. "We will continue to work with our team members in the coming weeks to achieve that goal of having all of our team members vaccinated."
Swensen said a vaccine requirement has not been ruled out.
"We're constantly trying to encourage employees to [get vaccinated]. We're constantly reviewing our procedures," Swensen said in a virtual press conference Friday. "I can't rule out that the vaccine policy may change in the future."
Swensen said the Health System requires everyone in hospital, clinic and care settings to wear masks, even if vaccinated.
On Thursday, the Centers for Disease Control and Prevention told a subcommittee of the U.S. House of Representatives that the delta variant of COVID-19 is more contagious than the common cold, influenza and even the Spanish flu epidemic of 1918.
It is on par with chicken pox, for which the CDC estimates on average one person infects eight others. Studies show vaccinated people may spread the delta variant to others, even if asymptomatic.
Officials told the lawmakers that mandated vaccines for health care providers would help protect vulnerable people and that mask mandates could help stem community spread. They said other strategies, such as social distancing, also may need to be considered.
There are about two dozen variants of the SARS-CoV-2 virus that causes COVID-19, according to the World Health Organization. Named using the Greek alphabet, the variants are divided into those of concern, those of interest and those that should be monitored.
Variants of concern are more easily transmitted than the original strain, while those of interest could possibly fall into the same category.
Variants of concern include alpha, from Great Britain; beta, from South Africa; gamma, from Brazil; and delta, from India.
Variants of interest include eta, which was found in several countries; iota, from the U.S.; kappa, from India; and lambda, from Peru.
There are 16 variants to be monitored, including epsilon, from the U.S.; zeta, from Brazil; and theta, from the Philippines, which were downgraded from variants of interest.
The CDC said studies in Canada, Singapore and Scotland showed the delta variant is more contagious and likely causes more severe illness in the unvaccinated population than the other variants in circulation.
Dr. Patrick Jackson, an infectious disease expert at UVa, said the delta variant has changed the virus game.
"In May and the early part of June, I think we thought we were really seeing the tail end of COVID-19. We thought we'd get to the point where it would be a routine infection that we'd have to deal with on an ongoing basis, but it would never be an emergency again," he said at Friday's press conference.
"Unfortunately, I think that the delta wave has really reinforced that this virus is going to continue to evolve," Jackson said. "As the virus continues to evolve, increasingly transmissible variants should be predicted."
Jackson said vaccines are still the most effective way of preventing infections from the delta variant, although not as effective as they were against other strains of the virus. He said the vaccines continue to help mitigate how severe the disease is, decreasing hospitalization rates and deaths.
"What this reinforces is that vaccination is the only way forward for us to get past COVID-19," he said. "The data we have on the safety of the vaccines far exceed the data we have on some the therapies for treating COVID-19. For my money, the vaccines have really shown their efficacy."