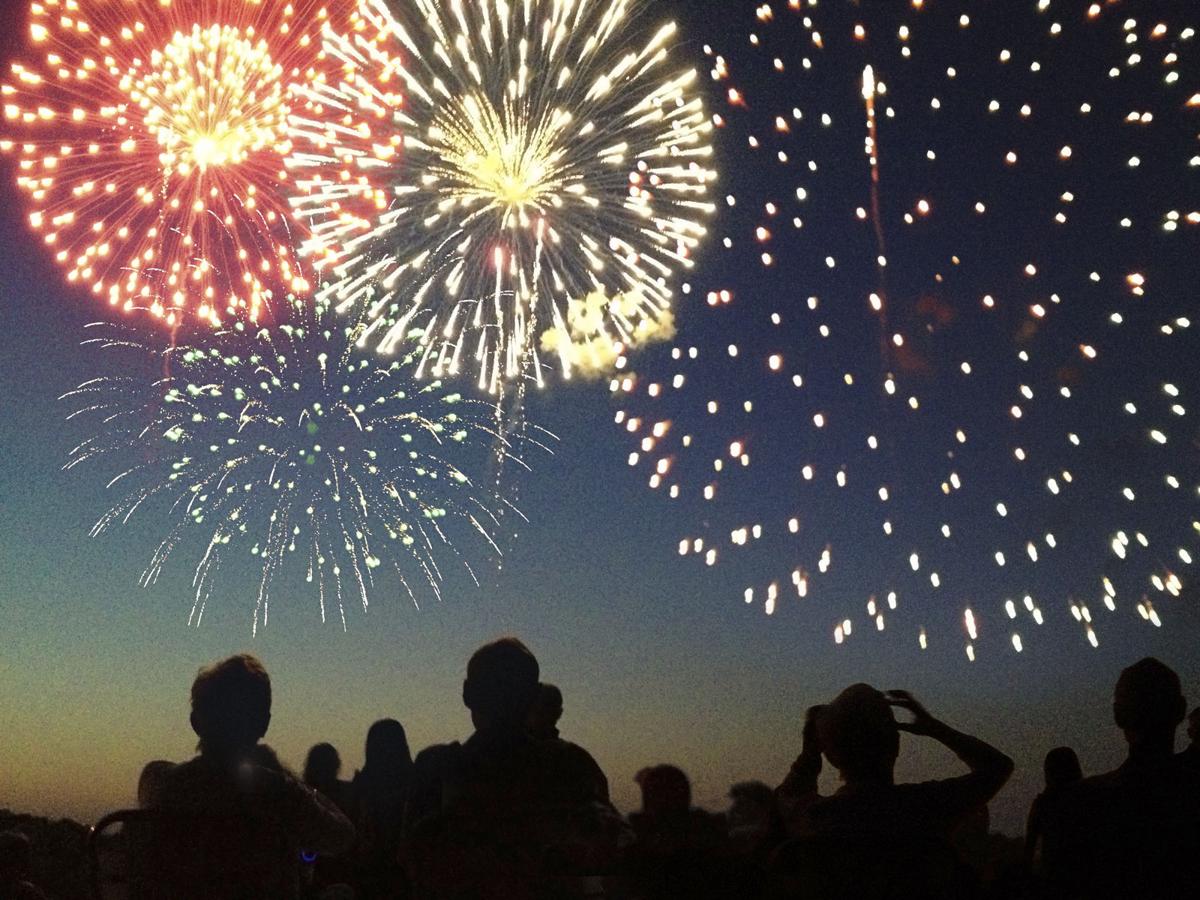 My Uncle Bill was without question the greatest influence on my life when I was a child.
Raised by my grandmother, I grew up among old people, and Uncle Bill was well into his 60s when we moved from the farm to a house less than three miles away where he and my Aunt Emma lived.
Uncle Bill, William Ira Lowman, had been a woodcarver by trade. He was a devoted union man, a staunch Democrat ("I've never seen a Republican yet that ever did anything for the working man!") and a dyed-in-the-wool baseball fan.
Born near Huntington, W.Va., he learned to swim in the Kanawha River and in the 1890s was a cabin boy on an Ohio River riverboat.
Like many young men of his day, Uncle Bill left the mountains of his home state and migrated to Cincinnati, where he learned his trade. In the years to come, he would work in such manufacturing towns as Pittsburgh, Detroit, Chicago, Milwaukee and Terre Haute, Ind.
I think of Uncle Bill often, but especially on hot summer nights when he and I would sit in his yard and listen to baseball games. As I said, this man loved baseball and he instilled that same passion in me.
There was no air-conditioning in those days, save perhaps at the local movie theater, and Uncle Bill's home, built in 1895 by his father-in-law, was void of insulation and, as Aunt Emma would say, hot as a flicker on summer night.
To this end, Uncle Bill purchased a metal patio set (table and chairs) and placed it under the 150-year-old maple tree in the front yard. He would then run a long extension cord out the window from his first floor bedroom and hook up his old gray breadbox-like radio on the table.
His stepson, who was an electrician, saw the extension cord arrangement and decided he could improve the situation. So he ran an electrical line from the house to the maple tree and installed an outlet box near the base of the trunk. Then all Uncle Bill had to do was plug his radio in the maple tree and he was in business.
There, in the heat of almost every summer night, he would sit shirtless with a glass of cold milk and a sugar cookie (he was a diabetic) and listen to baseball. I would join him whenever possible, but it was a long ride home on my bicycle in the dark, so I probably only made one game a week. The memories of those nights are precious.
Mostly we listened to the Pittsburgh Pirates on either WWVA in Wheeling or KDKA in Pittsburgh (WWVA had a stronger signal). Through the intermittent static of summer storms in the West Virginia mountains (this was AM radio, of course), we listened to Bob Prince, Jim Woods and Paul Long relate the on-field exploits of Roberto Clemente, Bill Mazoroski and Dick Groat.
We listened as Harvey Haddix pitched a 12-inning perfect game only to lose in the 13th inning, and as Clemente threw out a runner at first base on a sharp single to right. We followed Elroy Face when he used his forkball to win 18 games in relief in 1959.
And we listened to Pittsburgh's magical 1960 season, when the lowly Pirates won the National League pennant and beat the unbeatable New York Yankees in the World Series.
If Pittsburgh wasn't playing, we'd listen to Ernie Harwell broadcast Tigers games from Detroit, Chuck Thompson do Orioles games from Baltimore or Harry Caray call Cardinals games over KMOX in St. Louis.
Between pitches and innings, Uncle Bill would tell me stories of games he had seen as a young working man in the Midwest. He remembered Detroit catcher Mickey Cochrane, who he swore had hands so quick that he could reach out in front of a swinging bat and snatch the pitch before the batter could hit it.
Uncle Bill recalled Honus Wagner catching a throw barehanded and tagging Ty Cobb on the jaw (drawing blood and loosening teeth) on a steal of second after Cobb, known for his mean streak, had spiked the Pittsburgh shortstop two innings before.
And he remembered paying 75 cents for a Sunday afternoon bleacher seat at Wrigley Field.
"For less than a dollar, we could watch two games, drink two beers and kill a whole afternoon," he would say.
During the thousands of hours that we chatted during my childhood years, Uncle Bill and I talked of many things. The one thing he never mentioned, however, was a family from his younger days.
He apparently had been married with children, but during the last three decades of his life, he never once mentioned that earlier family and I don't think he ever heard from his former wife or his children.
Several times, without success, I have tried to look up his descendants and pass along my fond recollections of this man who meant so much to me.
Up in the attic, I still have Uncle Bill's old radio, the one we sat beside and listened to so many ball games. And I have the union card that he kept until his death.
Almost every time I pass the old house, I recall hot nights sitting under that old maple tree eating sugar cookies and listening to baseball with Uncle Bill.
Those were special times.