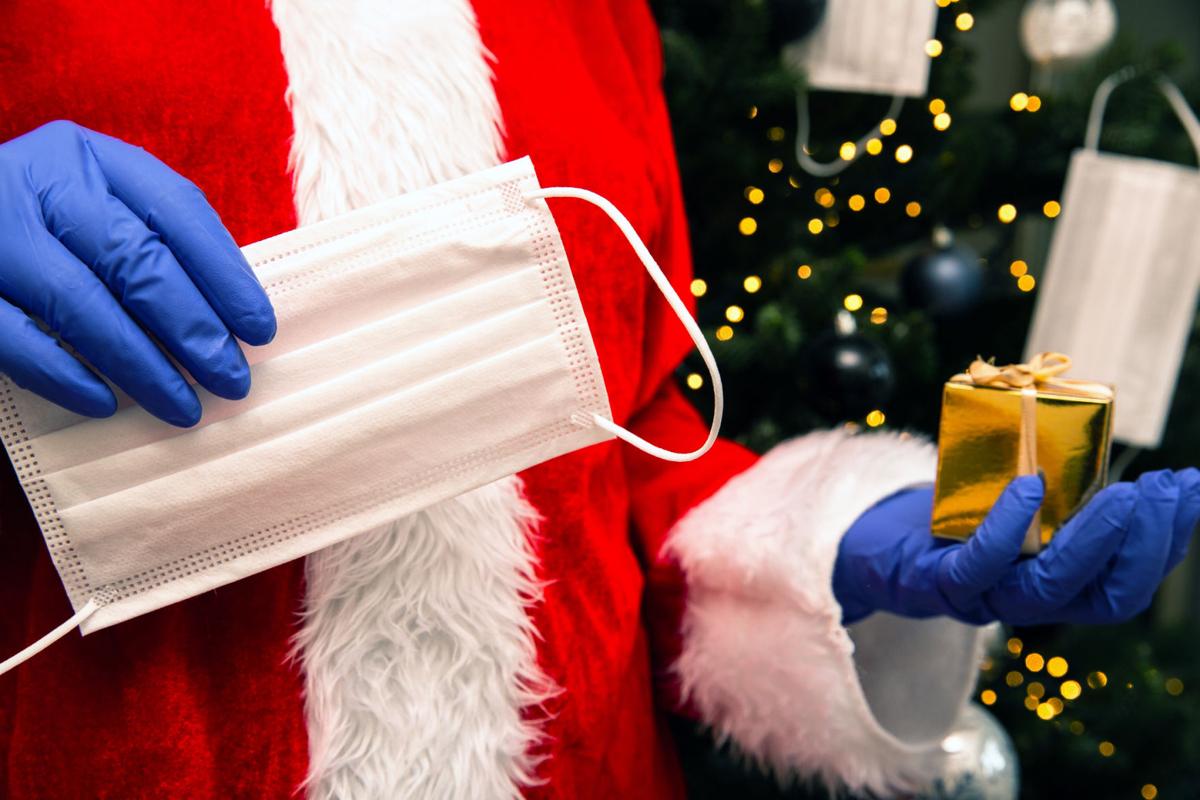 WE'RE HEADING for the holiday season and people are starting to wonder how things will play out with COVID-19 still very much a part of the picture.
Halloween is just two weeks away, but there will almost certainly be no trick-or-treating. Ironic, isn't it, a practice dedicated to wearing masks being canceled because everyone is wearing a mask?
The obvious Halloween costume this year would be kids dressed up like the coronavirus, you know, in little round and red outfits with those spines sticking out.
Aw, but there are those who would scream because such costumes were politically incorrect. The virus is nothing to laugh about. Well, we might as well have some fun with it, because crying isn't going to help.
What will we all do for Thanksgiving? Do the older relatives dare to mingle with the younger ones, especially kids who have spent time in school?
This year, we may not be traveling over the river and through the woods to Grandma's house, because the old lady may still be in quarantine. But then what would Thanksgiving be without Grandma at the dinner table?
There are those, however, who will undoubtedly test fate and hold a big Thanksgiving get-together. We can only hope that everything turns out OK.
I saw where somebody said his family was too big to meet state crowd limits, so he was just going to call the dinner "a funeral for a bird" to make it legal. Sometimes you have to use your imagination.
Then there is Black Friday. Will there be people camping out to be first in line for the bargains? Will the stores be full of shoppers? It is going to be interesting.
Christmas will be the real challenge. There are at least two nearby localities that are holding Christmas parades, and these plans have been met with both shouts of joy and cries of disbelief.
But the real problem is going to be Santa Claus. That jolly old elf may be forced to skip Christmas for the first time since the Middle Ages.
Will Santa make his appearance in stores? Will kids be allowed to sit on his lap and take pictures?
Given the way things have been going, department stores may go the way of professional sports and use cardboard Santa cutouts instead of the real thing. Still, St. Nick would not have a cardboard knee to sit on, so I'm not sure how that would work.
We definitely cannot allow Santa to go from house to house on Christmas Eve this year. If the old boy is contagious, he would spread COVID to every child in the world, and that certainly would not do.
What we could do is have Donald Trump dress up as Santa and make the Christmas Eve rounds. The Donald has the money to buy every child in the world a gift, and he's announced that he is now immune from COVID.
Besides, Trump may be looking for a new occupation by December, so he just might be available.
It will be strange to see no packed crowd in Times Square on New Year's Eve.
No New Year's Eve parties. That somehow seems un-American. The champagne industry will take a hit here.
I guess we'll all just stay home and watch that Times Square ball drop onto an empty street.
This will definitely be a holiday season to forget. But, then, we'd like to forget the rest of 2020, too. It has really been a year from hell.
Will 2021 be any better? I don't mean to sound pessimistic, but I don't see any light at the end of the tunnel. I hope science can develop an effective COVID vaccine in the next several months, but I have my doubts. Next year may be a repeat of this one.
I really feel for the older folks who might be left out of all the season's festivities. For many, this may be their last Thanksgiving and Christmas and they may spend those holidays alone.
That may be what we'll have to tell the children, that Santa is staying home this year, quarantining out of caution.
But kids, make sure you leave some cookies and milk for Donald Trump, because he may be coming down the chimney with toys for everyone. And he won't need a mask, because he is immune to COVID.
Stay up-to-date on what's happening
Receive the latest in local entertainment news in your inbox weekly!