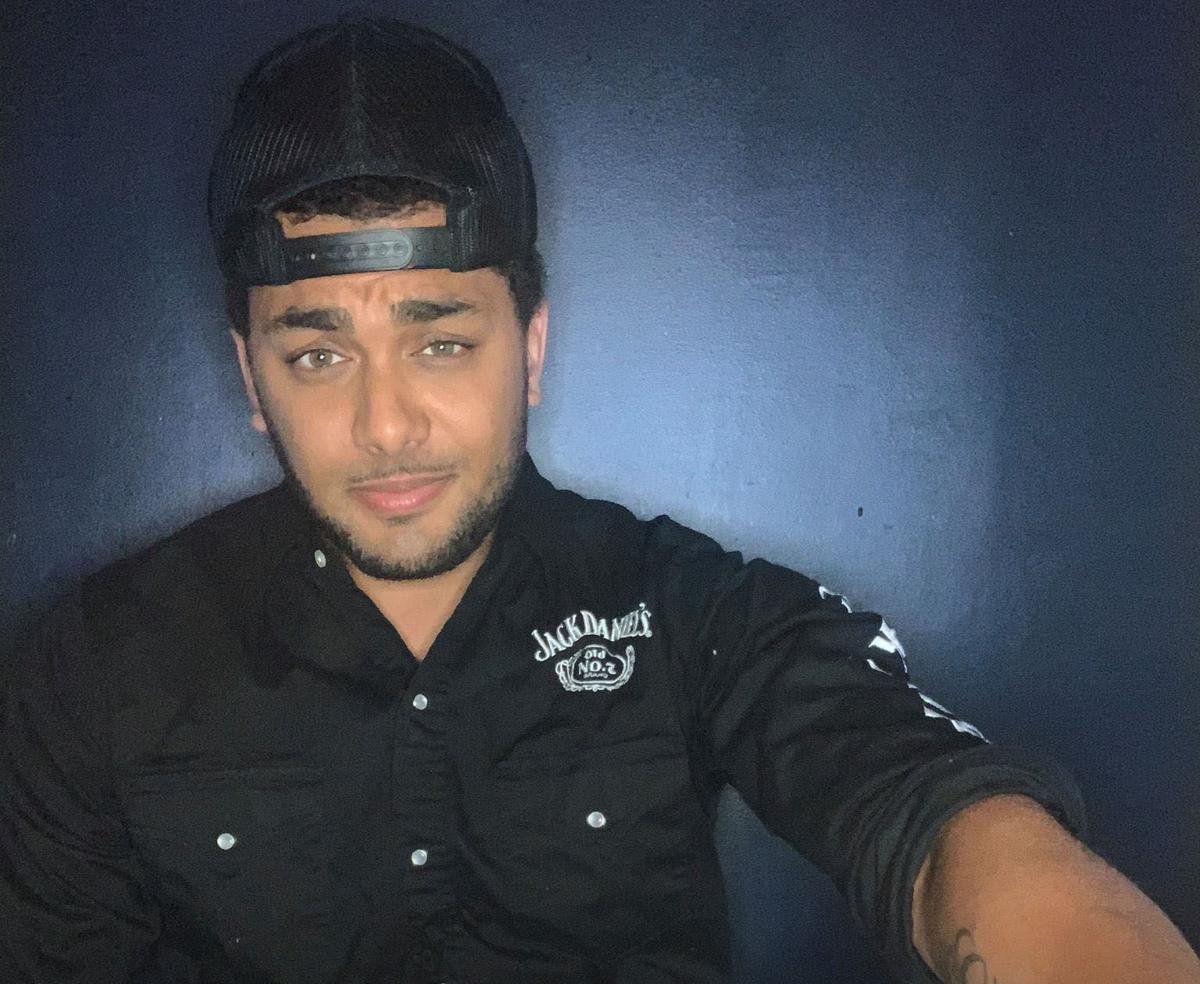 A young, locally connected, up-and-coming artist breaking barriers in country music makes his stage debut this Saturday night, opening for Colt Ford at Dominion Raceway.
Elijah Schoolfield, known on stage as Zye Ca$h, is a Black country music artist who recently won a $100,000 video contest for WorldStar and has a huge TikTok following for powerful, unexpected vocals and aesthetic appeal. Zye Ca$h is also collaborating locally.
A graduate of Mountain View High School in Stafford, Schoolfield will film his first music video next Saturday in Culpeper for a song, "Let It Rain," he co-wrote with local producer Gordon Humphrey, creator of Culpeper Has Talent.
"His fans are going to go nuts when they hear it," Humphrey said on Thursday. "It's a blend of old school country and new progressive pop music."
Schoolfield, whose mother is white, grew up in a home where there was always country music playing, the artist said.
"My mom loved country music and I became a fan also," Schoolfield said. "There's something so genuine about country music—unlike any other genre … And when I figured out I had a voice and people started encouraging me to pursue it, it's been nonstop country ever since!"
Schoolfield has been recording original music and working with Humphrey in his Culpeper-based home studio in recent weeks and months. The local producer and songwriter believes the young singer is on the verge of big things.
"I think Culpeper will be the birthplace of many classic songs that Zye has yet to write or record," Humphrey said.
He linked up with the artist through a Facebook post about Icon Studios in Atlanta, where Humphrey has worked in the past. The studio owner was one of his mentors.
"So I hit Elijah up and we just clicked. He and I have the same grind mentality and work ethic," said Humphrey, adding the singer doesn't mind being called a Black country artist. "Because he's breaking new ground and pushing the boundaries and breaking old stereotypes about what music should sound like—and who should sing which type of music. He embraces it."
Schoolfield also embraces helping the homeless and hungry. He works to bring awareness to suicide prevention, having lost a brother to it, using music to bring it up like in this widely viewed video on TikTok: https://www.tiktok.com/@zyecash/video/6945698826829237510 .
"Despite his challenges," Humphrey said, "Elijah has turned tragedy into triumph and is putting his experiences into his music—and working to become a household name in country music."
Saturday's show at Dominion Raceway's Groove Music Hall starts at 8 p.m.