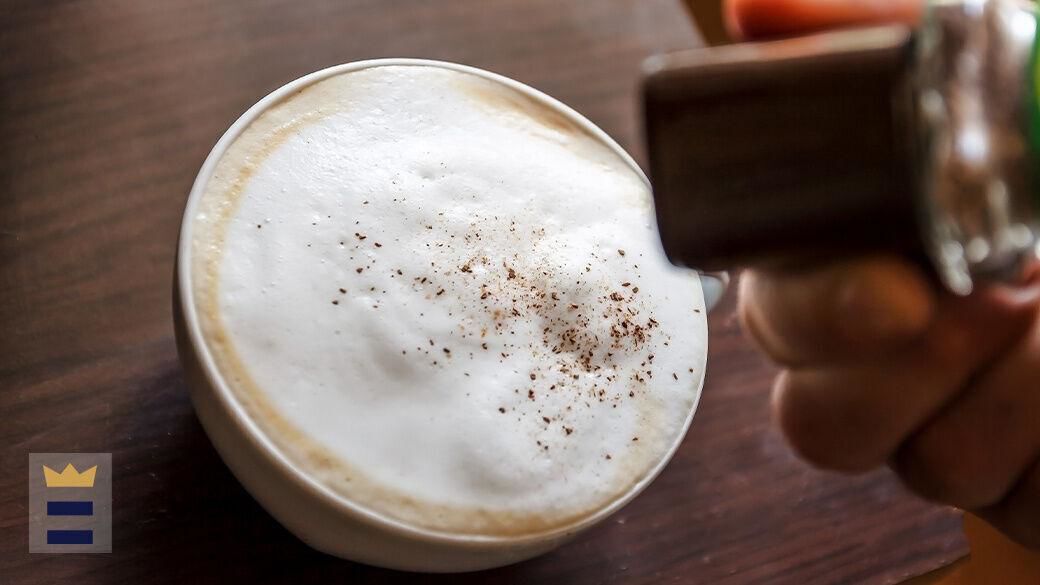 If pumpkin spice lattes are your weakness, you'll be happy to learn you can enjoy them in the comfort of your own home. And when you make them yourself, you won't have to spend any extra money at your local coffee shop. These autumn beverages are easy to make, and with the right preparation, you'll be sipping pumpkin spice lattes out of your favorite mug in no time.
Prepare to save yourself time and money without sacrificing your favorite fall beverage. Here's how to whip up a pumpkin spice latte just like a pro!
Although pumpkin spice is the star of the show, the unsung hero of every good latte is the coffee itself. And you'll be sure to enjoy your latte even more when you use great coffee beans. Whether you prefer coffee or espresso, a bold brew balances out the palate-pleasing spice.
Once you have your preferred coffee beans ground and ready, you'll want to select the right pot for brewing. Whether you prefer espresso or coffee, using great beans to brew a great cup of jo makes all the difference.
As expected, finding the right pumpkin flavoring is the key to a perfect pumpkin spiced latte. You can create this cozy seasoning in your kitchen by combining ingredients like ground cinnamon, ginger, nutmeg, cloves and salt. You can also purchase it pre-mixed, so it's ready for use right away.
McCormick is a go-to for most bakers, especially when it comes to finding great spices. Their pumpkin pie spice offers a warm, spicy-sweet mixture that works well for your favorite autumn dishes.
If you want an authentic, coffee shop-style latte, it's best to mix the hot beverage in a blender. It's best to use a powerful blender to combine the pumpkin puree, pumpkin spice, milk, maple syrup and vanilla extract.
Try the recipe below to make your very own pumpkin spice latte. When you combine these ingredients and follow these simple steps, you'll be sipping on your favorite fall-flavored beverage in minutes.
• 1/2 teaspoon pumpkin pie spice
• 2 tablespoons canned pumpkin purée
• 2 cups milk (regular or any unsweetened non-dairy milk)
• 1 tablespoon maple syrup (or 1-3 tablespoons of sugar)
• 1 tablespoon vanilla extract
• 2 shots espresso or 1 cup freshly brewed coffee
• Extra milk or whipped cream for topping (optional)
1. Brew your favorite espresso or coffee, and set it aside in your favorite mug.
2. Whisk together the pumpkin purée, pumpkin pie spice, milk, maple syrup, and vanilla extract in a saucepan over medium heat. Constantly whisk the mixture until it starts to steam.
3. Remove from heat and pour the mixture into a blender.
4. Place the cover on the blender and ensure it stays on. Then, blend for approximately 15 seconds, or until frothy.
5. Remove the lid and pour the mixture into the mug with your coffee. If the mixture has cooled, warm it up in the microwave for 30 seconds.
6. Top with extra milk foam or whipped cream, and add a sprinkle of pumpkin pie spice.