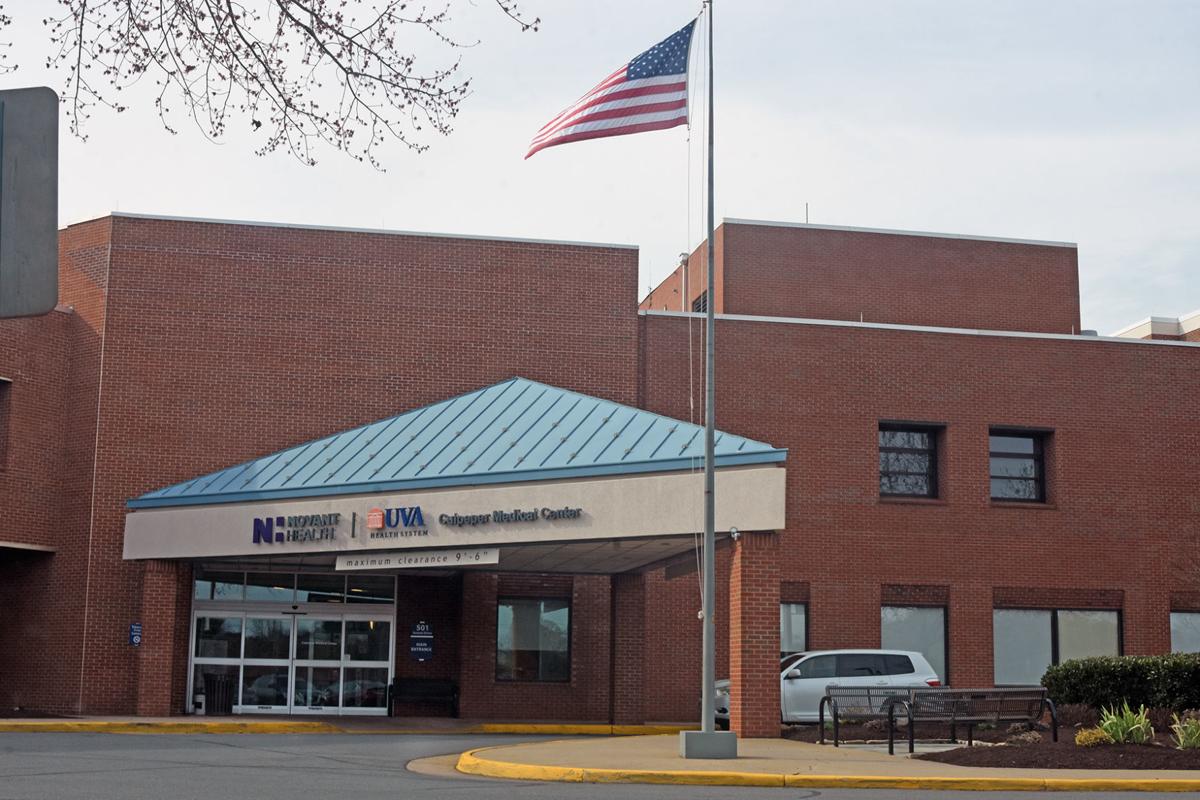 These past couple of months have been—and remain—especially challenging for local hospitals dealing first-hand with people sickened by the novel coronavirus, Culpeper County Emergency Services Director Bill Ooten stated in a COVID-19 update on Friday.
"High admission numbers also combined with a greater census of patients requiring higher acuity care has pushed many [hospitals] to their maximum capacity in terms of both space and resources," he said.
Daily cases dropped from 30 for the seven-day average ending Sept. 24 to 19 daily new cases as of Friday, Ooten said.
"In speaking with our local hospitals, they are reporting that that they are still holding steady with high acuity patient counts and are still admitting patients with COVID-related complications," he said.
In an update from the Rappahannock-Rapidan Health District this week, the agency reminded everyone, it is critical to reserve hospital emergency rooms for emergencies, Ooten added.
Nine new deaths from COVID-19 were reported in Culpeper in the past two weeks as hospital ERs continue to see high levels of virus-like illness. As of Oct. 8, Virginia Dept. of Health reported 79 deaths from the novel coronavirus in the county.
For the five-county health district, COVID deaths increased by 21 people since Sept. 23 to 235 total since reporting began.
Visits to emergency rooms in the health district were among the highest levels seen during the 19-month pandemic.
UVA Culpeper Medical Center ER confirmed 172 COVID-positive patients for the week ending Sept. 24 and 728 total ER visits for that week.
ICU beds at the Culpeper hospital were 80 percent occupied, and for the week ending Sept. 24, the seven-day average for hospitalized COVID patients at UVA Culpeper Medical Center was 13 adults, according to data reported to the Centers for Medicaid & Medicare Services.
ERs in the five counties received 165 people reporting COVID-like illness for the week ending Oct. 2, according to VDH, compared to 205 patients for the week ending Sept. 25.
RRHD also shared a timeline for discussion of Moderna and J&J boosters and vaccines for children aged 5 to 11.
The external review board for the FDA will meet Oct. 15 to discuss the Moderna booster. They meet on Oct. 16 to discuss the J&J booster and for guidance on interchanging vaccines, and again on Oct. 26 to discuss giving the vaccine to younger children.
"After the external review board meets, the next step will be for the CDC and the Advisory Committee on Immunization Practices to meet, review the data, and issue guidance on vaccine policy for clinicians and public health officials. We will keep you posted," RRHD stated.