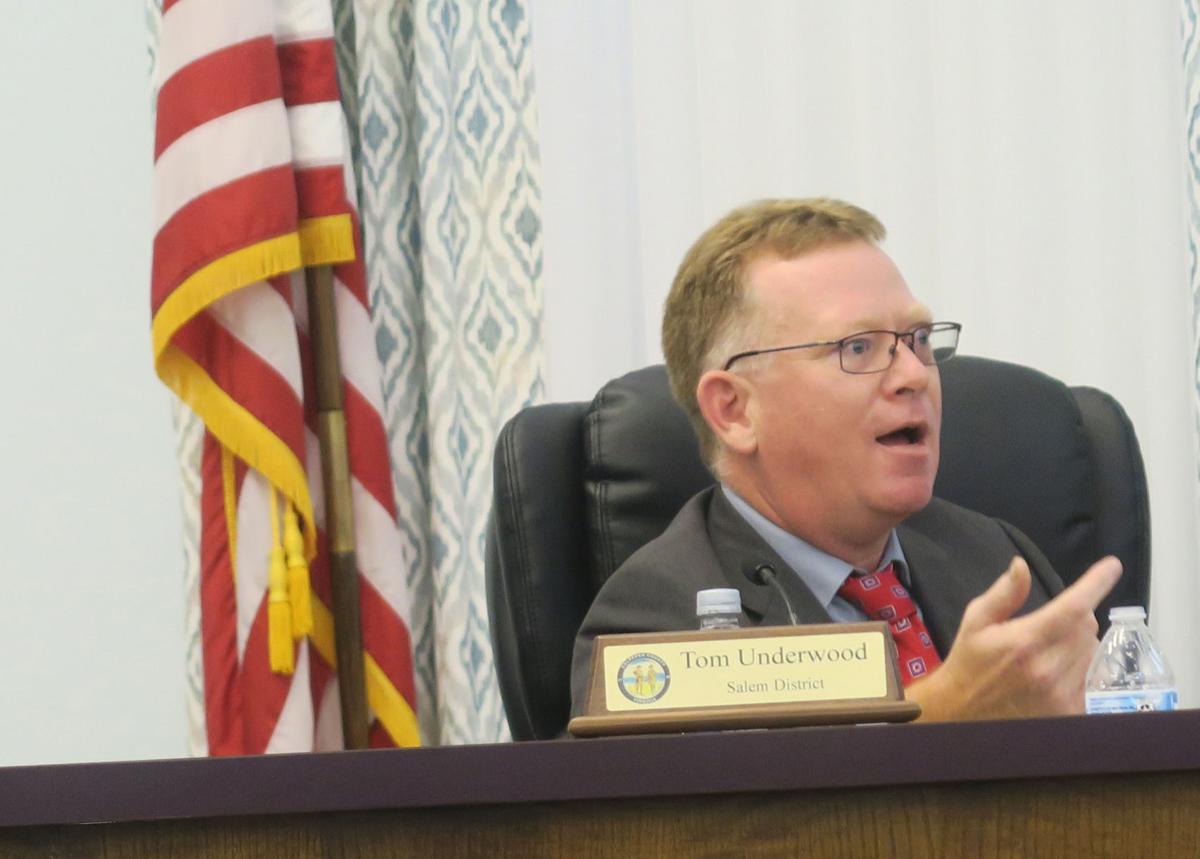 The Culpeper County Board of Supervisors, at its Tuesday morning meeting, declined to support a pair of resolutions that would have taken a politically symbolic stand against COVID-19 vaccine and testing mandates.
Salem Supervisor Tom Underwood introduced the resolutions drafted, with his direction, by County Administrator John Egertson and County Attorney Bobbi Jo Alexis. Culpeper County Republican Committee Chairman Marshall Keene stood in the back of the boardroom for the ensuing discussion.
The first resolution would have prohibited any county employee from requiring the vaccine or testing for the novel coronavirus.
Cedar Mountain Supervisor Jack Frazier voted with Underwood to support it.
The second resolution declared the board's intention not to fund any nonprofit or community groups requiring their employees to get the COVID-19 vaccine or testing.
Underwood's motion to adopt the second resolution failed for lack of a second.
The supervisor, a local Republican Committee nominee in the 2019 election, attempted to argue vaccine and testing requirements are unconstitutional.
Several board members who voted against the initiative also stated they would not support mandated COVID-19 vaccinations or testing, but that adopting the resolution was premature. Underwood felt the time was now.
"To me, this is the most important item on our agenda by far, bar none. If you would have told me two years ago that the federal government would direct that we impose a mandate of a medical decision as a condition of employment ... the mandate is not scientifically based," he said.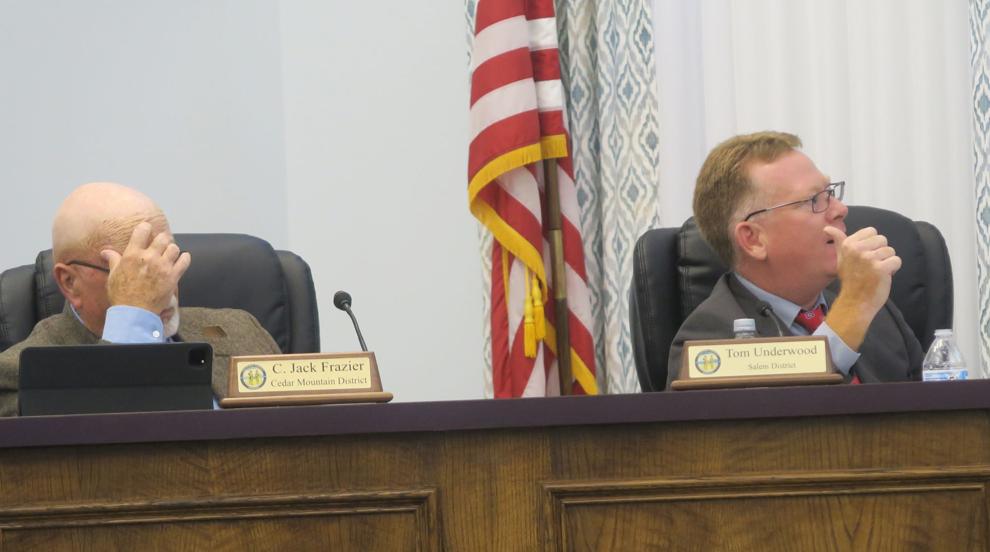 "As far as I know we are the only county in the state that has that white flag with the snake on it over there…has a history of standing up for liberty…don't tread on me, it is essential that we stand up for our employees."
Underwood proceeded to call his colleagues on the board "a bunch of wimps" for not supporting him.
"The president of the United States said he had run out of patience with us, said get the vaccine. He said if you have more than 100 employees you are going to be fined if you don't mandate it," he said. "When you get on an airplane right now they say it is federal law you must wear a mask…We are not acting in haste…This is exactly when we need to make a stand."
In response to Catalpa Supervisor Paul Bates' statement that the U.S. Supreme Court would have to decide if vaccine mandates were constitutional, Underwood retorted, "That's bullshit! This is unconstitutional and I don't care what any court says about it. There are people that are losing their job in this community right now and we are saying we don't want to take a stand."
Bates said it's not "the government's place to tell people what they inject into their body." Vaccines for smallpox and mumps have been around for a long time, he said.
"I'm not a doctor and I'm not saying don't take it, but I don't think this is something government needs to step in place and mandate," Bates said. "There is not an executive order saying we have to do this."
Jefferson Supervisor Brad Rosenberger said America is a democracy.
"Anybody should know when you try to mandate and direct and dictate that people do things they drag their feet because they don't want to be told what to do," he said. "There's so many things with this mandate…it may never come to fruition, if it does, I am right on board. I don't think you direct people what you do with their body."
West Fairfax Supervisor Gary Deal, chairman of the board, said he also did not want to impose mandates on county employees or anyone else.
"But we should not be entering into this resolution that could trigger unintended consequences in the future for funding of county government operations, programs and services," he said.
"I am not aware of any ratified federal law that stipulates (a deadline) that we are under and even bringing it before the board this morning to address this is acting in haste."
Everyone has their own personal view about the vaccine, he said.
Public health has said it is safe and effective at preventing death or illness from the novel coronavirus that continues to kill unvaccinated people in the Culpeper community and worldwide.
Deal said, "I took the vaccine and I encourage people to take the vaccine, but I don't support mandating it to anyone."
Stevensburg Supervisor Bill Chase, participating by teleconference, like others on the board, disagreed with the timing of Underwood's resolutions.
"I don't want to endanger all the programs by putting it now. HeadStart, the school system—let's wait and see and keep our strong opinions and then we can react to it," he said. "I have no plan ever to make our citizens do something."
Underwood replied the timing is good for the voters in Stevensburg, referencing Chase, the county's longest-serving supervisor, being up for reelection in November and facing two challengers.
"They get to decide if they want to vote for someone that refuses to support this resolution in front of an election. They get to see that Mr. Chase, as he said, the wimp in Stevensburg, is not supporting standing up for employees," the Salem supervisor said.
Chase retorted, "I think that's pretty stupid of you to make this a political issue. This is an issue for the safety of the citizens…so for you to make it a political issue is stupid and you're being stupid."
Finally, Frazier, the only one who supported the resolution other than Underwood, said he could not go along with a COVID-19 vaccine mandate that could cause people to lose employment.
"This resolution, how it's worded, lets our county know we've got their backs if they haven't been vaccinated," he said.