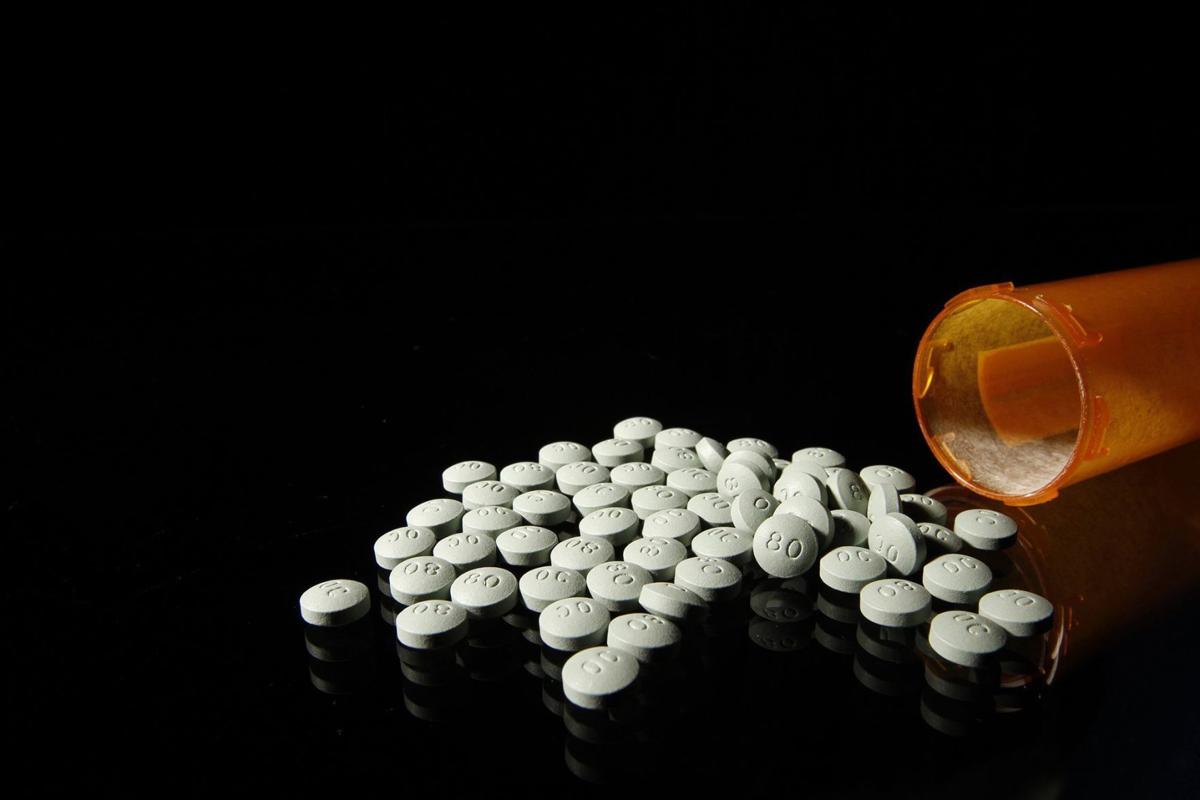 Culpeper County is slated to receive more than $1.6 million to mitigate the deadly impacts of opioid use and misuse in the community as part of a proposed national settlement.
Both the county and town of Culpeper earlier this month signed on to the latest opioid litigation document from the state to receive part of the $530 million Virginia will receive in a settlement with Johnson & Johnson, McKesson, Cardinal Health, Amerisource Bergen and Janssen.
Localities will get 30 percent of the state award, County Administrator Bobbi Jo Alexis said. The allocation for Culpeper County, population 52,000, is set at 0.79 percent of that, according to a document from the Virginia attorney general listing settlement amounts for town and cities.
Culpeper County's percentage, based on the level of opioid impact, is higher than area cities of Charlottesville, Fredericksburg, Manassas and Winchester.
In the first six months of 2021, Culpeper saw 13 fatal overdoes from fentanyl, one from heroin and one from other opioids. Seven people died in Culpeper in 2020 from fentanyl.
From January to June 2021, there were 15 total fatal drug overdoses in Culpeper, compared to 15 in all of 2020, according to the state Health Department's Chief Medical Examiner's Office.
Many local families carry the burden of the stigma associated with addiction, said Dan Obarski, president of Sex, Drugs & God Inc. of Culpeper, which offers free peer recovery coaching and services.
This is a huge part of this problem, he said, commenting on the medical examiner's elevated figures for fatal overdoses.
"The truly scary part of that number is that there are many more that the hospital saves from overdose death and even more that happen in home and cars that friends and family prevent," Obarski said.
"Individuals overdosing is taken as part of the risk by many addicts and accepted as reality these days. They just acknowledge the risk and trust their 'friends' will bring them back with NARCAN."
Court filings in the national lawsuit describe how McKinsey contributed to the opioid crisis by promoting marketing schemes and consulting services to opioid manufacturers, including Purdue Pharma, the maker of OxyContin, for over a decade.
The complaint details how McKinsey advised Purdue on how to maximize profits from its opioid products, including targeting high-volume opioid prescribers, using specific messaging to get physicians to prescribe more OxyContin to more patients, and circumventing pharmacy restrictions in order to deliver high-dose prescriptions, according to Attorney General Mark Herring, whose office pursued the lawsuits for the commonwealth.
The document the town and county recently adopted to receive damages from the pharmaceutical companies states the opioid epidemic "impacts Culpeper … by adversely impacting the delivery of emergency medical, law enforcement, criminal justice, mental health and substance abuse services and other services by the county's various departments and agencies."
"Culpeper County has and will be continue to be required to "allocate substantial taxpayer dollars, resources, staff energy and time to address the damage the opioid epidemic has caused and continues to cause the citizens," it says.
Earlier this month, the Culpeper County Board of Supervisors' Personnel Committee approved a job description for the new position of drug-court coordinator, with annual pay of $55,615 to $86,204.
For several years, county leaders have been trying to start a drug court that would provide treatment and resources for nondangerous, repeat drug offenders.
Culpeper County Criminal Justice Services Director Andrew Lawson told the committee they are still waiting to learn if the proposed program will receive federal funding to get off the ground.