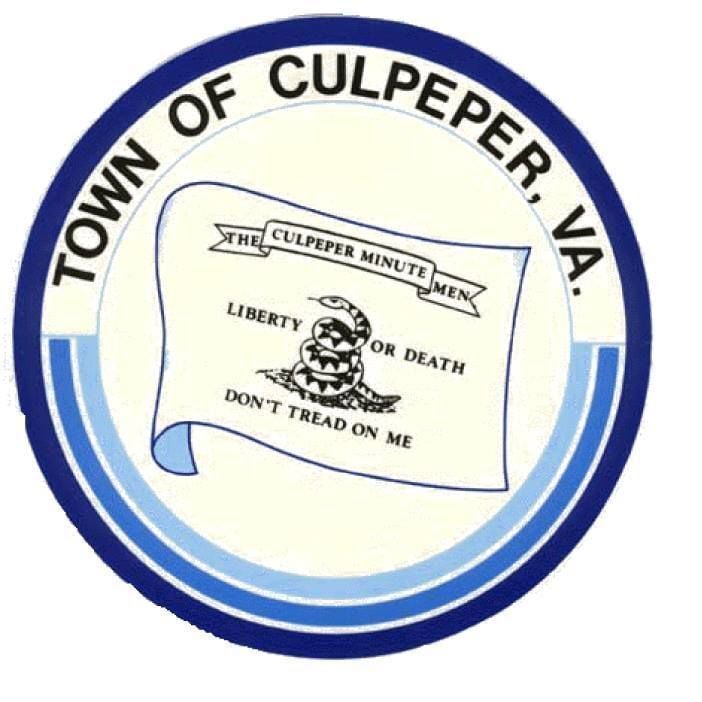 Eleven candidates will compete for four seats in the 2021 election for Culpeper Town Council.
Tuesday was the deadline to file to be on the ballot in the Nov. 2 General Election, including collecting 125 signatures of registered voters.
Of the town council candidates, two are incumbents seeking reelection—Councilman Pranas Rimeikis, a former mayor, and longtime councilman Vice Mayor Billy Yowell.
Only one is a woman—Janie Schmidt, a 25-year Culpeper resident retired from Northern Virginia Electric Cooperative who works part-time as a companion at a retirement community, according to her campaign Facebook page.
The eight others who made the registrar's final list of certified candidates are: B. Travis Brown, Courtney D'Avilar, David Kulivan Jr., Wes Mayles Jr., Bobby Ryan, Fred Sapp, Joe Short and Adrian Sledge.
Rimeikis served as mayor for two terms 2002-2010 and got back on town council in 2012. He is a retired master sergeant of the U.S. Army Special Forces.
Yowell, a town native, is a retired business owner who has served on Town Council for nearly 30 years.
Brown, first-time candidate and Culpeper native, sent out a campaign news release listing as his platform: clean drinking water, affordable broadband internet and tax relief for downtown businesses. The 30-year-old Eastern View High School and Germanna Community College graduate is a union electrician and guitar player.
D'Avilar is a member of the Culpeper County Republican Committee, and a public speaker.
Kulivan is a 14-year Culpeper resident and New Orleans native who works in the nonprofit sector, according to his campaign Facebook page. He is married with two children attending Epiphany Catholic School. Kulivan said he "is committed to keeping Culpeper prosperous and great."
Human resources professional Mayles led the Culpeper Chamber of Commerce from 2017-19 as CEO and president and is a 12-year resident of the town. He stated among his platform items, encouraging business development so as to retain some of the 60 percent of commuters who leave Culpeper for work every day.
Former Vice Mayor Ryan served on Town Council for nearly 20 years until his loss in 2019. He is a lifelong town resident and U.S. Army veteran who attended business college and was a traveling salesman.
Sapp is also an Army veteran, according to a previous interview with the Star-Exponent announcing his first-time candidacy, running on a platform of lower taxes. He is an account executive.
Schmidt is a 25-year resident of Culpeper who has a master's degree in counseling, according to her campaign page. She states she enjoys being involved in her community.
Short is a 17-year Culpeper resident campaigning on clean drinking water in town and lower business taxes, according to posts on his campaign Facebook page.
Sledge, a Texas native, is former pastor at historic Antioch Baptist Church in Culpeper and currently head of The M.O.V.E. Church and Got 2 MOVE Ministry, which stands for Maximizing Opportunities and Victory through Excellence. The U.S. Army veteran is involved in various social and community efforts and works for the Dept. of the Army. This is Sledge's first bid for elected office.
Not running for town council though previously announced are Dan Jenkins and Ben Phillips. Jenkins, who works in real estate appraisals, said in messages Thursday he missed the filing deadline due to work and family responsibilities and childcare challenges. He added he also ran into issues with the local Republican Party in seeking their endorsement.
All of the Town Council candidates are listed as independents in filing documents and no political party will appear next to their names on the ballot.
The local GOP, however, intends to offer endorsements in the town council race following a public candidates' forum at 7 p.m. on June 24 at Eastern View High School.
Phillips, a former town councilman, filed a notice of withdrawal from the election prior to Tuesday, according to the registrar.
Three candidates are running as independents for Culpeper mayor in November. They are Councilwoman Jamie Clancey and Councilmen Frank Reaves Jr. and Jon Russell.