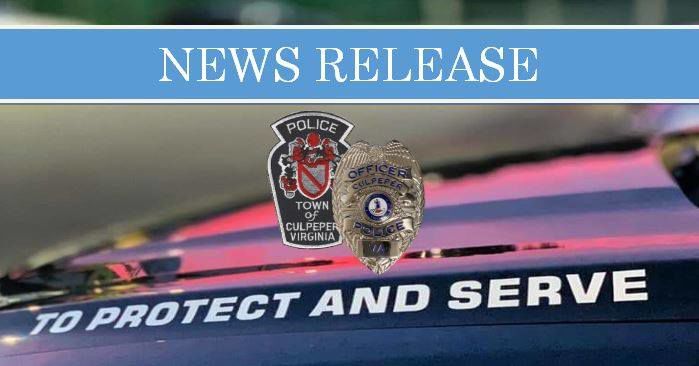 A 19-year-old man died in a shooting on New Year's Eve in a town of Culpeper neighborhood.
Culpeper County E-911 received multiple calls just after 11 p.m. on Dec. 31 for gunshots and an injured person in the area of Third Street, off of Sperryville Pike across from Fairview Cemetery.
As officers responded to the scene, a 17-year-old male, who was a second victim of the shooting, was in a vehicle being taken to Culpeper hospital.
Due to the nature of his injuries, the juvenile was transported to University of Virginia Medical Center in Charlottesville, according to a news release on Friday from the Culpeper Police Department.
The 19-year-old was later located on scene of the shooting. He was transported to the hospital where a formal declaration of death was made. Police withheld his identity pending notification of next of kin.
Culpeper Police Department detectives responded to what was described as an "expansive scene" in the Third Street area to interview witnesses and collect evidence.
All parties involved in the shooting were known to each other and there is no ongoing threat to the community, police said current evidence suggests. The investigation is still active and underway.
Due to the active investigation, police declined details about if the shootings occurred inside or outside or if it was domestic incident. Updates will be provided once available, police said.
The Culpeper Police Department thanked the Culpeper County Sheriff's Office, Fauquier County Sheriff's Office and Virginia State Police for their assistance during the investigation.
Anyone with additional information is asked to contact Lt. Detective Andrew Terrill at 540/829-5521 or tips@culpeperva.gov. Callers can remain anonymous by contacting Culpeper Crime Solvers at 540/727-0300 or see culpeperpd.org.
This is the second shooting incident in the area involving teenagers in less than two weeks' time.
On Dec. 20 about a mile away from Third Street in the area of Lesco Boulevard, a 17-year-old male was charged with multiple felonies including shooting into an occupied dwelling. No one was injured.