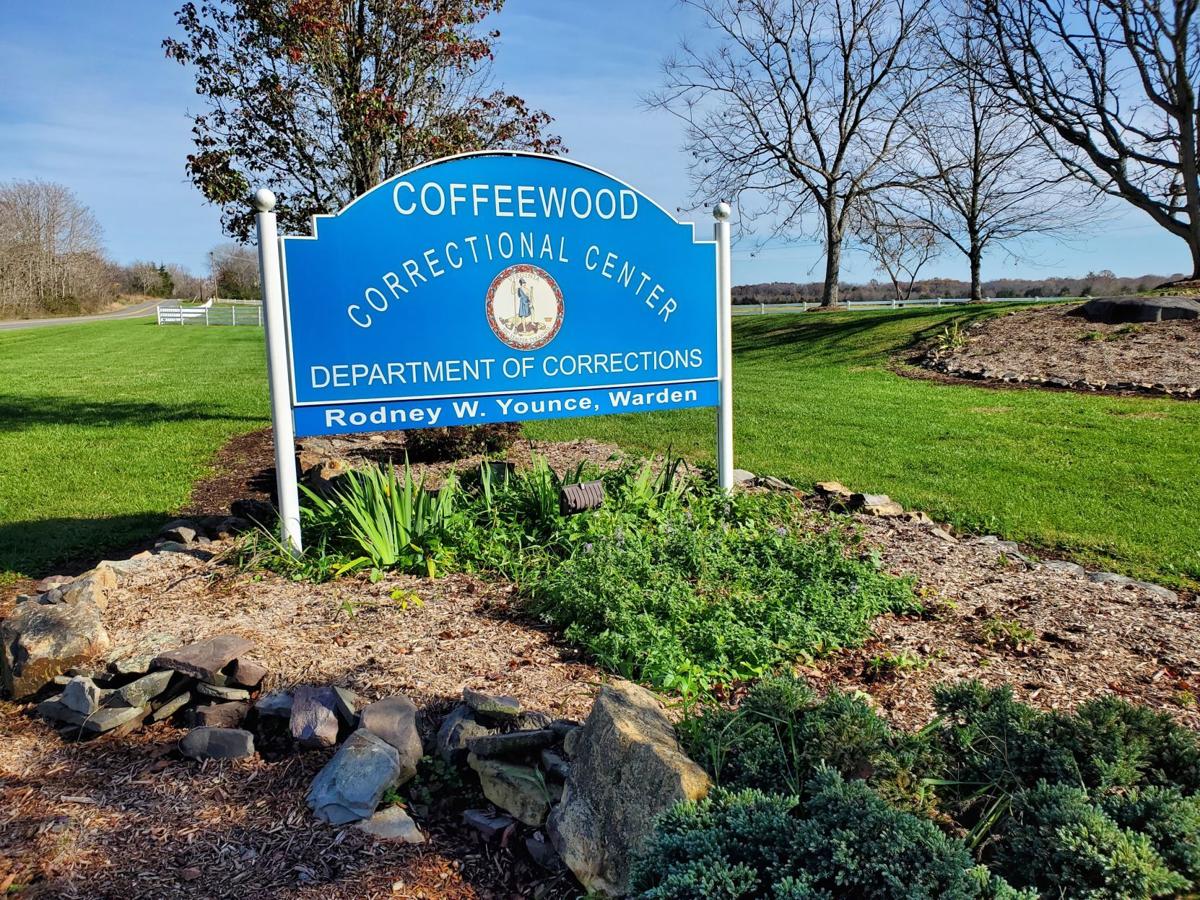 A COVID-19 positive inmate of Coffeewood Correctional Center has died, according to reporting on Wednesday from the Virginia Department of Corrections.
This was the first COVID-19 related death reported in the state prison located in Mitchells.
The 57-year-old prisoner passed away around 2:40 p.m. on Monday, Nov. 16 at Culpeper Medical Center, according to DOC spokesman Greg Carter.
The man was of Asian or Pacific Islander descent and was serving a two-year, eight-month sentence for eluding/endangering law enforcement, unauthorized use of an animal/vehicle, etc., larceny and driving on a suspended license, Carter said.
The Coffeewood outbreak, first reported in mid-October, has infected 206 inmates (of 889 average daily population) with the novel coronavirus as of Wednesday afternoon, one in the hospital and the single death.
New case numbers dropped substantially according to VADOC reporting Wednesday evening, with 87 inmates positive for the novel coronavirus. Cases appear to be updated as test results are.
As of the latest figures, there were 26 staff members positive with the virus, one less than reported earlier in the day.
The Virginia Department of Corrections continues to aggressively test inmates and staff for COVID-19 and has taken steps toward soon being able to acquire test results in minutes as opposed to days, according to a recent agency news release.
DOC recently began weekly testing of infirmary staff to better ensure the safety of inmates and staff in this vulnerable setting. The entire staff at facilities with infirmaries can be tested weekly if necessary.
"We have been at the testing forefront throughout the pandemic, thanks to the tireless work of our medical directors and staff and our partners around the state," said VADOC Director Harold Clarke. "With the new weekly testing at four facilities that have infirmaries and the upcoming antigen testing, we continue to do everything we can to fight the spread of this relentless pandemic."
To date, VADOC has administered more than 50,000 inmate tests for COVID-19 on-site in facilities across the state, working closely with the Virginia Department of Health, the Virginia National Guard, Armor Correctional Health Services, Virginia Commonwealth University and the University of Virginia, the release stated.
Offenders testing positive are placed in medical isolation so they don't infect others, according to DOC. The prison facilities can provide many things, including oxygen, on-site. If an inmate requires an inpatient level of care, the inmate goes to a hospital, the release stated.
Statewide, the majority of COVID-positive offenders have been asymptomatic, identified only because of the department's point prevalence testing. All DOC facilities are following a pandemic sanitation plan, and offenders and staff are required to wear appropriate PPE at all times, including N-95 masks, when appropriate, the agency said.
Culpeper County added 13 positive virus cases overnight Wednesday for a total of 1,825 people with the illness since reporting began in March. The county's death total rose one to 19 people, reflecting the Coffeewood death.
An inmate recently released from the medium-security prison said in an email to the Star-Exponent on Wednesday that he remained healthy while in prison during the outbreak.
But the inmate, who wished to remain anonymous after serving his entire 4.5 year-sentence, questioned if staff followed health protocols in dually interacting with prisoners, both positive and negative for the virus, housed in separate areas.
He said staff members did not appear to be changing PPE while going between the pods and that sanitation was questionable.
"A lot of the population there are elderly, and hence have increased risk from the coronavirus," the former Coffeewood prisoner said. "The inmates have consistently asked for cleaning supplies, such as bleach, germicidal agents, and even soap," he said, noting a slow response.
Officials with the Rappahannock Rapidan Health District continues to monitor the outbreak with multiple communications daily as well as providing infection control recommendations, said Health District Director Dr. Wade Kartchner. He said the response has involved a collaborative effort between many Culpeper County partners.
"An outbreak in a closed population places less risk to the general public," Dr. Kartchner said. "However, we know that cases are increasing in the health district and ask all residents to remember to Wash their hands, Wear the mask, and Watch their distance."
Be the first to know
Get local news delivered to your inbox!