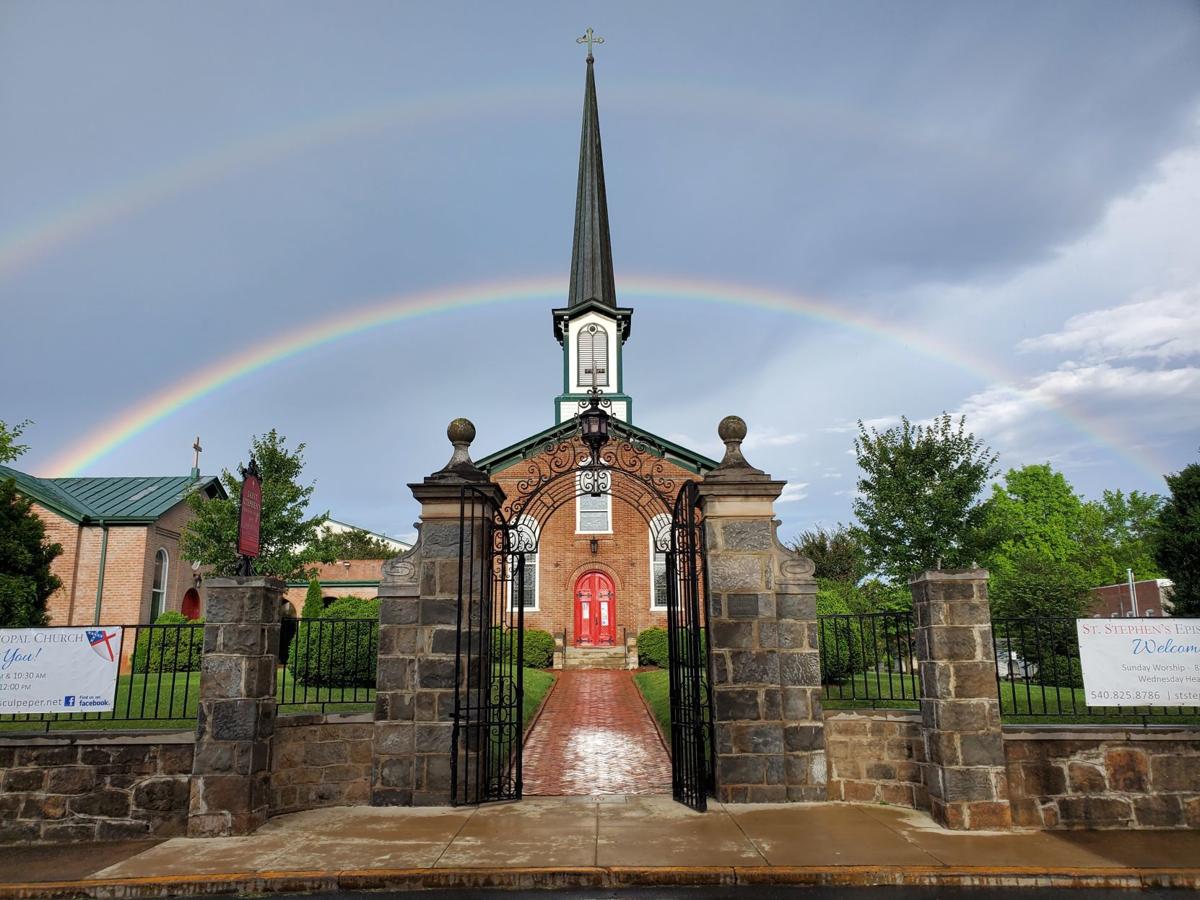 A double rainbow arches over historic St. Stephen's Episcopal Church, the oldest house of worship (cir. 1821) that survives in the Town of Culpeper, after a downpour in June. Town residents ran to the former rectory on South East Street—a large and deep cellar—for protection when the community was shelled during the Civil War, which happened several times.
Due to the COVID-19 crisis, since March St. Stephen's has held its services virtually, and not in-person. A new adult Sunday School on Zoom begins this week at 10 a.m. July 5. On Wednesdays, prayer groups meet online at 11 a.m. (Centering Prayer Group) and noon (Wednesday Noonday Prayer Group).
The church invites readers to submit an email address or cell phone number to receive links and invitations to services and groups. All contact information is confidential and will not be given to outside sources, a church news release states. For information, see www.ststephensculpeper.net, St. Stephen's on Facebook or call 540/825-8786.
For more local church news, please turn to pages A4 and 5.
Be the first to know
Get local news delivered to your inbox!