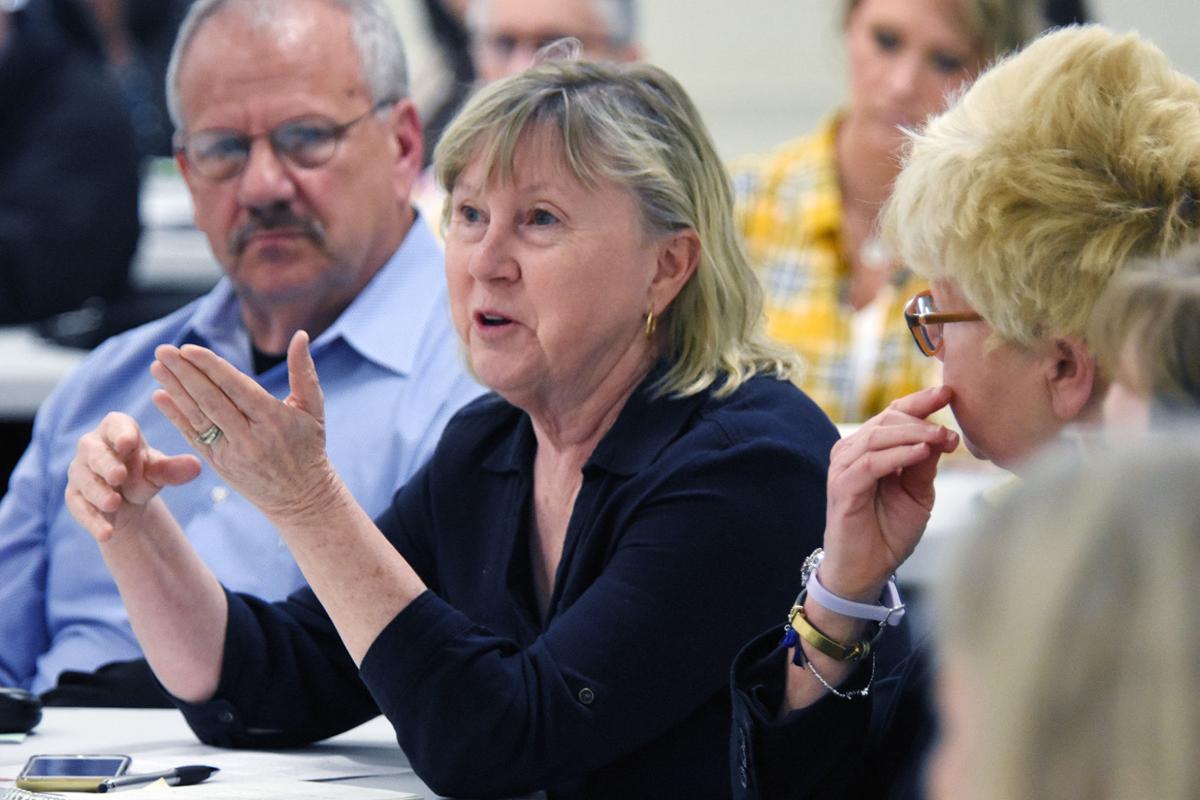 Recognizing the public health crisis of substance abuse, the Culpeper County Board of Supervisors on Tuesday unanimously voted to move forward with the creation of a drug court, an estimated $380,000 annual expense that would launch two years from now, at the earliest.
"It's not that much money if it saves one life," said Supervisor Sue Hansohn, a long-time supporter of establishing a drug court in Culpeper County intended to provide resources, counseling and hope to repeat drug offenders who otherwise seem to get stuck in a revolving door of incarceration.
Hearing that a high percentage of cases tried in the local court system are for illegal drug use, the Catalpa District Supervisor, serving her final term in office, said she no longer wants Culpeper to be known among the top in the state for drug use and overdose deaths.
"We have to look at the health of the people," Hansohn said. "I think it's time we give this a chance."
Culpeper County Commonwealth's Attorney Paul Walther told the board he and others in the local criminal justice system had been working behind the scenes for nearly two years to start the process that will require extensive training, approvals and funding from various levels of government.
In a detailed presentation Tuesday morning, the prosecutor made his case for a drug court. At a recent meeting, the Culpeper County Criminal Justice Board voted to move forward with the initiative Walther is leading. "It's not just something you snap your fingers, it happens," he said, explaining it is an involved regulatory process. "But I thought it's about time we try. We have a health crisis and we have to present a new way to do it."
Referring to the decades-long war on drugs, Walther said, "We keep doing it the same way and it isn't working."
The health issue of substance abuse impacts not just the user, but their family, the taxpayers and the community at large. A person in jail for using drugs is not making money, cannot work or otherwise contribute to society. Drug addiction breaks up families, Walther said.
"The trickle-down effect is phenomenal," he said.
The county's top prosecutor presented statistics illustrating his urgent plea for support from the board of supervisors. From 2016 to June of this year, the local police department and sheriff's office reported 286 overdoses, including 39 resulting in death. Of the overdoses, 199 were from heroin use.
From 2015 to 2018, Culpeper County EMS, not including volunteer stations, administered 240 doses of NARCAN to revive people who overdosed and spent 279 hours responding to such calls. Walther recalled watching police body cam videos of NARCAN being administered, describing "someone laying on the floor dead, and they are dead." As the NARCAN takes effect, he added, the person will "pop up," look at EMS personnel and leave—only to use the drug again, in some cases on the same day.
In 2018, 397 people were arrested in Culpeper County for narcotics violations and the cases fill up the docket in the local courthouse—887 drug cases in 2016, 1,004 in 2017 and 964 last year, according to Walther. Due to parental drug use, 19 local children are in foster care, he said.
A drug court is an alternative to traditional court proceedings in that it involves a collaborative and cooperative multidisciplinary team—judge, commonwealth's attorney, probation officers and treatment professionals—that works together to reduce crime and increase a defendant's sobriety. This is done through intensive counseling and monitoring, treatment, job training and long-term after care.
"It's not letting people out," Walther said. "It's being smarter about it."
The first step in the process of creating a drug court in Culpeper is submission of an application, by September 15, to the Virginia Supreme Court requesting a drug court docket. Circuit Court Judge Susan Whitlock has agreed to oversee the weekly drug court once it starts, Walther said.
The estimated $380,000 annual cost would provide services, resources and support for 40 drug offenders per year, working with the community services board. Counselors would need to be hired, Walther said, estimating the drug court could be launched in October, 2021.
"What we are asking for now is your support to try it," he told the board of supervisors. "If you look around the state, they are going up everywhere because they see the need for it." Walther quoted singer Neil Young in illustrating the need: "I've seen the needle and the damage done."
Stevensburg Supervisor Bill Chase said he supported the initiative 100 percent and others on the board followed suit.
Be the first to know
Get local news delivered to your inbox!