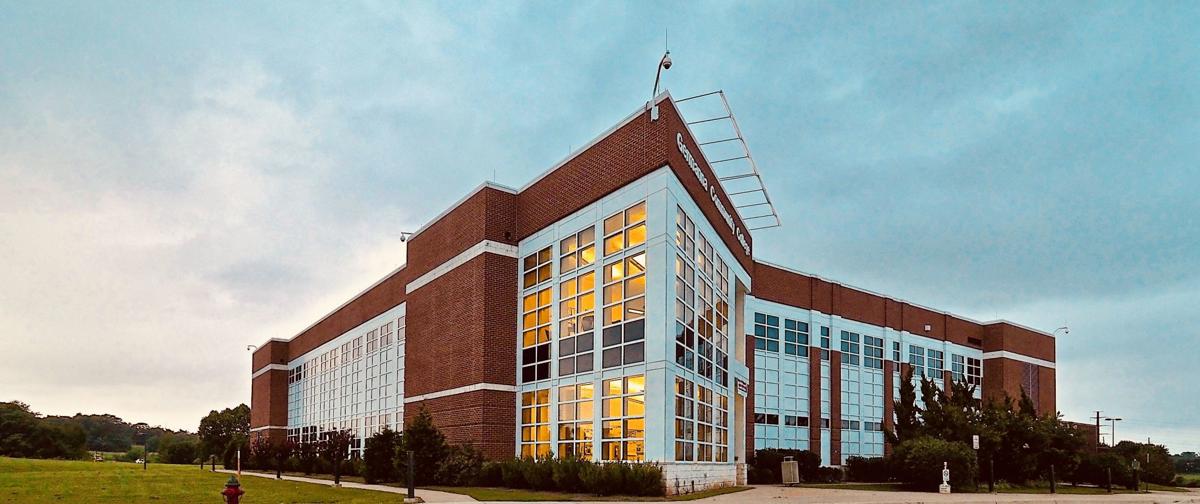 A local faith congregation intends to create a network of support, mentorship and information for African-American small business owners during a free forum this weekend in Culpeper.
The event, "Beyond Ideas for Black Entrepreneurs and Innovators," will be held 9:30 a.m. to noon this Saturday, Nov. 16 at Germanna's Daniel Technology Center. Mount Olive Baptist Church, of Culpeper, is hosting the forum, coordinated by church member Leslie Conway out of a desire to provide tools for success.
Business ownership among African-Americans is growing, she said, but disparities remain regarding their success. Conway cited 2016 data from the Small Business Administration, saying revenue from white-owned businesses averaged more than nine times the amount of black businesses.
"There are many challenges black entrepreneurs face nationwide," she said. "There are historical barriers that contribute to the economic disenfranchisement which account for the differences in the success. Whether real or perceived, these challenges exist here in Culpeper. Black business owners are having to, on their own, learn about finance, start-up capital and the industrial and managerial skills needed to successfully run their businesses."
Conway hopes Saturday's forum will create a platform for these business owners for finding information, engaging with other black entrepreneurs and sharing knowledge in a collaborative environment. Her old college friend, Navy veteran and black entrepreneur Hayes F. Fountain III, will be a featured presenter.
President and CEO of Florida-based Widescope Consulting & Contracting, Fountain served on nuclear submarines with the Navy for nearly 20 years before working in several executive positions with media companies such as Viacom Networks, B.E.T. and Turner Broadcasting in Atlanta.
In 2014—30 years to the date after he joined the Navy—Fountain left corporate America to create his own firm, which he co-owns with his brother.
Widescope provides professional services to the federal government and other clients in the areas of fiber-optic cabling, program management, video-conferencing systems and professional services, among others. His life experiences enabled him to take the chance on building his own dream, Fountain said in a phone interview with the Star-Exponent.
Working on nuclear submarines "was a very daunting experience," Fountain said, requiring a steep learning curve for technology and operations as well as understanding of engineering systems, nuclear power plants and torpedoes. Opening Widescope involved "an aggregate of experiences" and a lot of hard work, including going two years without a paycheck.
"It is something you have to be prepared for. To believe you can be instantly successful is a myth," Fountain said. "Unless you have a product or a service that is so unique, it is very difficult to walk into a positive cash flow situation. Even though I went through a lot of my savings before getting that first check, I stuck to my dream."
Success is not guaranteed, he agreed, noting it is important for entrepreneurs to carefully evaluate market conditions and demand before launching a small business. Fountain spent 15 years as a media executive, but didn't make his first contract at Widescope until he tapped into his military roots.
It is often more difficult for black entrepreneurs to succeed in America, he said.
"The community and the area we live in are not always as well-educated on how to be an effective entrepreneur and support systems are not proportional to majority neighborhoods," Fountain said, noting it is getting better. "Atlanta is becoming one of the hot meccas for entrepreneurs."
For that reason, in the coming weeks, he will move Widescope to the Georgia city. Fountain came from humble roots, born to a teenage mother in a single-parent family.
"I certainly didn't have a silver spoon in my mouth," he said. "I overcame my lack of resources by joining the Navy and slowly working my way from the bottom to become an officer."
At the upcoming forum in Culpeper, Fountain intends to contribute his story to the overall conversation of building success through shared ideas.
"I hope to shed light on what has happened to me—my humble beginnings in a small town in Delaware to having my own business. Others can do the same if they don't expect overnight success and are willing to work hard for it," he said.
Beyond Ideas has received an outpouring of support from black business owners from Washington D.C., Northern Virginia, and Charlottesville, said Conway. Members of the Northern Virginia and Greater Fredericksburg Black Chambers of Commerce will lead discussion groups on business plans, marketing, business growth and financing.
Other panelists will include local business owner Brandon Miles and a representative from the Department of Small Business and Supplier Diversity in Richmond. The Culpeper Chamber of Commerce and Economic Development Department will also participate.
"The primary goal is to create opportunities for business growth and development Beyond Ideas!" said Conway. Attendees can register on EventBrite or for information, contact leslieconway2024@gmail.com.