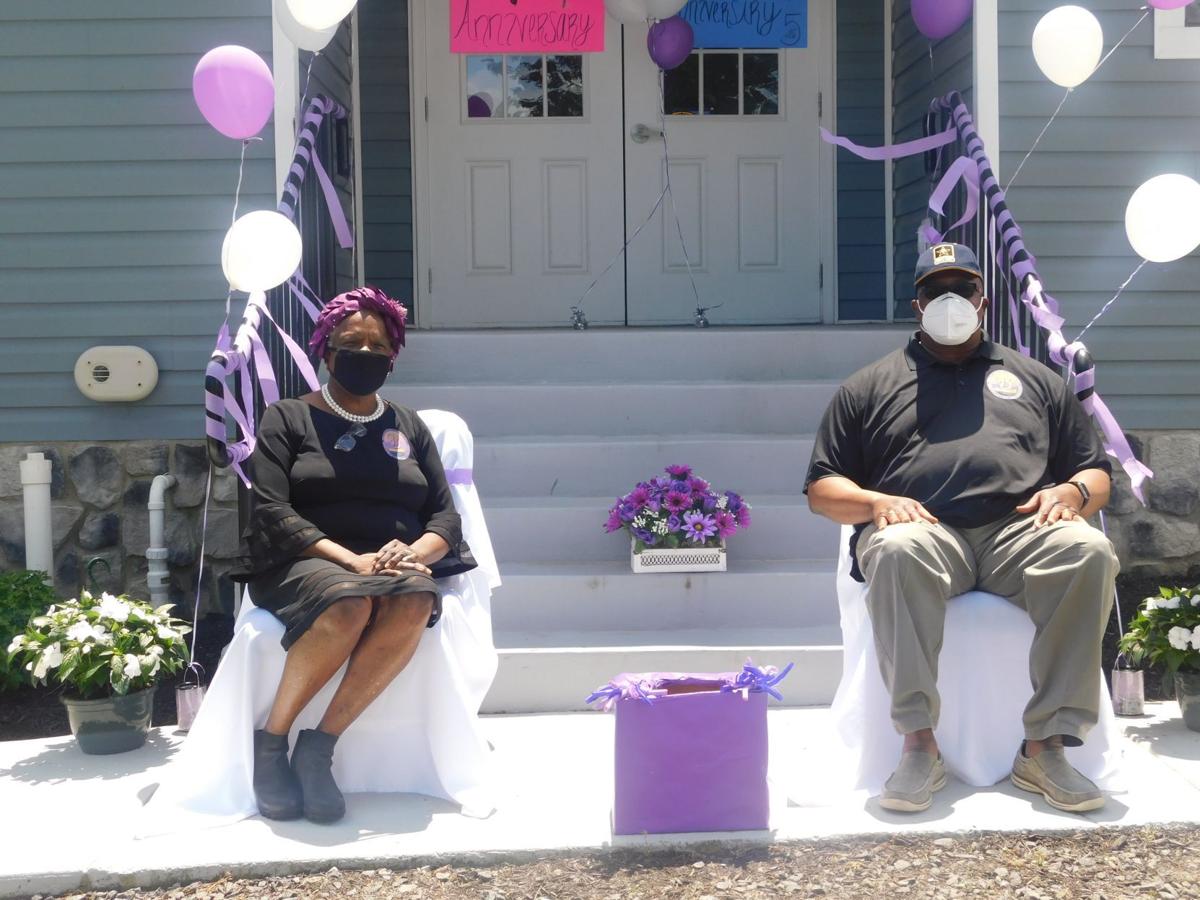 Mountain View Community Church reopening
The sermon topic for this Sunday, June 7, is "Ephesians—From Death to Life: The Construction Method."
In-person services will be held for the first time in months at 9 a.m. and 11 a.m. during a watch party in the worship center, student center or outside at the Culpeper Campus, 16088 Rogers Rd.
Or join online services at 10:30 a.m. at mountainviewcc.net, or Facebook page, @mountainviewcc
St. Stephen's Episcopal Church
St. Stephen's Episcopal Church hosts Morning Prayer at 10 a.m. each Sunday on Vimeo, 11 a.m. on Wednesdays for Centering Prayer Group and Noonday Prayer on Zoom.
Send an email address to the church at ssec@ststephensculpeper.net to receive links and invitations to our services and groups. All email addresses will remain confidential. For information, see www.ststephensculpeper.net, St. Stephen's on Facebook or contact 540/825-8786.
Unity Baptist Church holds Facebook live services at 9:30 a.m. every Sunday at ubcva.culpeper.
All are welcome to logon for an uplifting service giving all honor to the Lord and Savior Jesus Christ. Come experience the blessings God has given. The church is located at 128 W. Culpeper St. in downtown Culpeper. Guests are welcome to drop by though there is a limit on churchgoers per order of the governor at this time.
The Rev. Leonard Morton Jr. is Senior Pastor with assistant pastors, Dr. Uzziah Harris, Minister Nelson Page and Minister Marcus Ellerbe.
Reformation Lutheran Church, of Culpeper, is hosting Drive-In Church in its parking lot at 6 p.m. on Saturdays and at 8 a.m. on Sundays. The church is also still hosting online worship at 10 a.m. on Sundays and Bible Study at 7 p.m. on Wednesdays, both on Facebook Live.
Culpeper Presbyterian Church online
During this unprecedented time, Culpeper Presbyterian Church is meeting online.
Here is the Sunday Schedule: 9:30 a.m.—Worship Service on YouTube (culpresby Videos): 10:30 a.m.—Elementary Children—Hosted by Janice Mayhugh and Katherine Ayers; 11:00 a.m.—Adult Summer Study—Hosted by Tripp Butler and Gregg Harpine; noon- Jr. High—Hosted by Ashton Harpin and noon- Sr. High—Hosted by Katherine Ayers.
No in-person worship will be held at Culpeper Presbyterian until June 10, at the earliest, according to a church announcement. The church's Manna Ministry has resumed and is distributing bagged lunches Wednesdays outside the fellowship hall next to the church on South Main Street.
Community livestream service
A Livestream Worship Service is held at 5:30 p.m. each Wednesday. Pastors, choirs, and others from Culpeper area churches and the community participate at https://culpeperbaptist.org/watch-live
Culpeper Baptist Zoom meetings
Culpeper County Baptist Church is hosting various weekly meetings on Zoom so congregants and the community can stay together.
Here is the list of the Zoom meetings: Ruth Class at 2 p.m. on Sundays; Prayer Group at 9 a.m. on Wednesday and at 3 p.m. Fridays; Youth Group meets at 6 p.m. on Wednesdays; 20-Something Group at 7 p.m. on Thursdays; Grief Share at 5 p.m. on Sundays and Stephen Minister Training at 5:30 p.m. on Tuesdays.
The church also hosts Sunday worship at 10 a.m. on Facebook Live.
Culpeper United Methodist Church
Culpeper United Methodist Church is live streaming services at 10 a.m. Sundays at culpeperumc.org. All in-person services and events are cancelled through June 13.
St. Luke's Lutheran Church
The Rev. Jessica Darty, pastor at St Luke Lutheran Church in Culpeper, continues to host Sunday worship services at 9:30 a.m. on Facebook.
The church is also now offering Thursday live prayer service on Google Hangout. In addition, Pastor Darty is offering drive-thru Communion at 10:30 a.m. on Sundays at least through June. She said the church would revisit opening its building in June, but the building remains closed for now.
Beulah Baptist Church, 9297 Eggbornsville Rd. in Rixeyville, will not gather at its physical location due to pandemic.
Pastor Kenneth Pitts will host Wednesday Night Bible study at 7:00 p.m., studying the Book of Leviticus. Call 302/202-1118 code 862090 to listen in.
Sunday online worship service is at 9:30 a.m. Pastor Pitts will deliver a message. Use assigned conference call number or to participate by Zoom call 540/937-5563 or email bbc9297@gmail.com to obtain the meeting number.
Jeffersonton Baptist Church
Wednesday Night Bible Study is held at 7 p.m. at Jeffersonton Baptist Church, 18498 Springs Rd. in Jeffersonton, Culepeper County. Services are also available online. See details at Jeffersontonbaptistchurch.org
Culpeper Church of Christ
The Culpeper Church of Christ is livestreaming services online. Sermons will be given at 11 a.m. and 6 p.m. on Sundays and at 7 p.m. on Wednesdays. The church live streams services at culpeperchurchofchrist.org and on YouTube.
Be the first to know
Get local news delivered to your inbox!