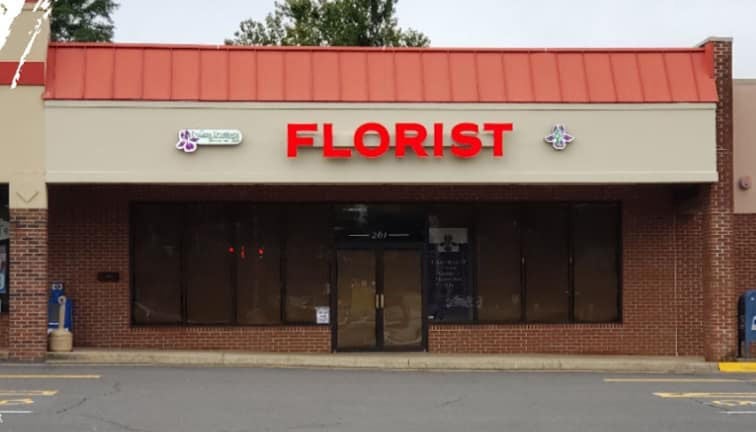 Culpeper florist moving to Southgate
Endless Creations Flowers & Gifts is moving from its Evans Street location in the town of Culpeper. The store will be closed this Friday, Oct. 16 and Saturday, Oct. 17 to move to its new location at 261 Southgate Shopping Center, next to the library.
Their new shop will feature a larger display cooler, flower selection and gift selection as well as permanent tuxedo try on booths, according to the Culpeper Chamber of Commerce.
Culpeper CARES Round 3 now open, $1 million left to give
Culpeper Cares Round 3 is now accepting applications from town and county businesses and nonprofit groups for pandemic relief grants. The local program funded with federal CARES Act money still has $1 million to give away to qualifying entities, but the money must be allocated by the federal deadline of Dec. 30. This timeline is very short.
Free flu shots tonight in Brandy Station
A Flu Vaccination Clinic will be held 4:30 to 7 p.m. tonight, Oct 15 at the Brandy Volunteer Fire Department.
Sponsored by the Rappahannock-Rapidan Health District, the event will provide free quadrivalent flu vaccines (covers four types of flu) to residents ages 3 and older as residents remain in their vehicles. Vaccine supplies are limited and will be available on a first- come, first- served basis until 7 p.m. or until the supply of flu vaccine runs out.
Attendees are asked to wear a mask and short-sleeved shirt or sleeves that roll up for easy access to the upper arm.
Cornhole tourney to benefit SAFE Saturday at Old House
The Jefferson Ruritan Club is sponsoring a Cornhole Tournament from 3-6 p.m. (practice begins at 2:30) this Saturday, Oct. 17 at Old Trade Brewery, 13270 Alanthus Rd. in Brandy Station. This is a cash prize, regulation board, bracket-style, double elimination family event with playground on site. All proceeds will benefit Services to Abused Families.
Registration is $30 for each two-person team. Preregistration available for $25 and is encouraged. Food and refreshments can be purchased separately from the brewery. Cornhole Tournaments will take place monthly at Old House on the third Saturday of the month through November.
Hay rides in Brandy Station
Hay rides near the Brandy Station Battlefield will be offered 2 to 6 p.m. on Saturdays starting Oct. 24.
The 45-minute rides by tractor will be given from a starting point along Beverly Ford Road—turn at Southern States on U.S. Route 29 and go past the airport to reach the site. Children 3 and younger are free, ages 4 to 12 are $2 and 13 years and older $3 each. For info call Skip at 540/270-6690.
CCPS pandemic webinar tonight offers parent help
The Culpeper County Public Schools Parent Teacher Resource Center presents the latest in its virtual parent workshops, "I'm Determined! Developing Self Determination Skills During a Pandemic," at 6 p.m. tonight, Oct. 15.
Be the first to know
Get local news delivered to your inbox!