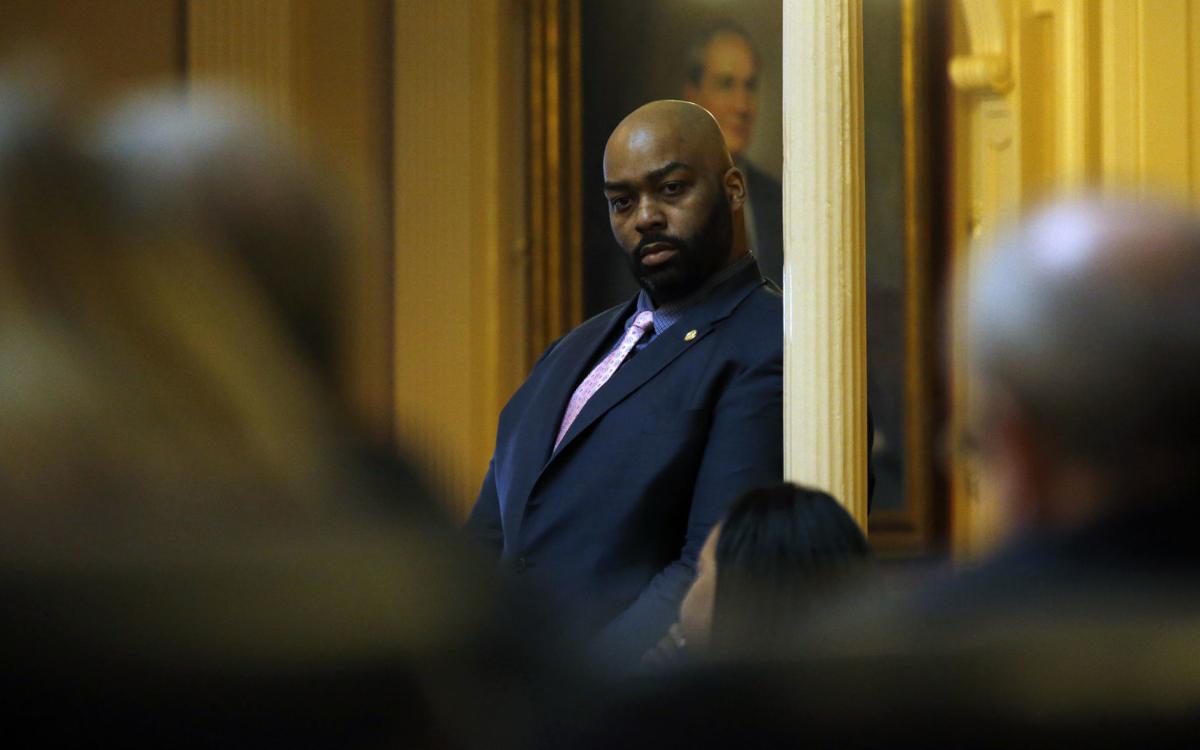 An emergency bill targeting a sluggish vaccine rollout rife with inequities by mandating data collection of race and ethnicity, expanding the definition of health care workers eligible to administer doses and creating vaccination sites has unanimously passed the House of Delegates.
Proposed by Del. Lamont Bagby, D-Henrico, HB 2333 would allow any person licensed by the Virginia Department of Health in the last 10 years who's in good standing to volunteer as a vaccinator. This includes medical and nursing students enrolled in accredited programs within the state who've been properly trained in doling out vaccines.
Licensed physician assistants and nurse practitioners could vaccinate without a practice agreement and licensed practical nurses could vaccinate without supervision.
The bill would also require the VDH to establish a program to funnel through these volunteers in a COVID-related state of emergency and require the health care providers to complete any training required by the VDH.
"This legislation will significantly expand the Commonwealth's capacity to get shots in arms as an increased supply of vaccines are provided by federal authorities," House Speaker Eileen Filler-Corn said in a statement Tuesday. "This is a critical step as the General Assembly works with Governor Northam to keep Virginia healthy and turn the corner on this pandemic."
Tuesday's vaccination figures show 51% of available doses have been administered, making Virginia 36th in the country. The national average is 53%
A similar piece of legislation in the Senate by Sen. Siobhan Dunnavant, R-Henrico, seeks to accelerate distribution by removing licensing and legal barriers that inhibit the mobilization of medical care workers to volunteer. SB 1445 would provide volunteers with immunity from medical malpractice but doesn't include the requirement of data collection - a section of Bagby's bill he said Tuesday is vital in ensuring the state is "providing an equitable vaccination program."
The House bill mandates that data be reported to the Virginia Immunization Information System, which tracks vaccinations, and outlines how the state's public and private universities could volunteer to assist with data processing and analytics to soften the strain on public health resources.
As of Tuesday, more than half of Virginia's vaccinations do not have race and ethnicity recorded, leaving the state's promise of an equitable distribution of the limited supply nearly impossible to execute. While Black and Latino workers make up nearly a third of the state's health care workforce, available statewide data shows less than 20% of those receiving shots are Black or Latino. At least 71% are white.
Last week, the VDH said the health agency would not be requiring vaccinators to report these demographics because it could prevent a provider from reporting a shot given or overwhelm the state's tracking system. North Carolina, however, has reported all of its vaccinations by race and ethnicity while administering hundreds of thousands more doses than Virginia.
Of the 17 states reporting these demographics, Virginia is the second-worst at tracking this data.
Bagby's bill would also create a larger pool of vaccination sites approved by the VDH as a national shortfall in doses available leaves Virginia grappling with a supply that's a fraction of the 8.6 million Virginians eligible to be vaccinated.
That could soon change as estimates fluctuate, but Virginia needs to average at least 50,000 shots given per day to reach herd immunity, said Dr. Danny Avula, the state's vaccine coordinator.
That would require more than three times the 105,000 doses currently allotted to Virginia, which could take months to receive. The state, at present, has the infrastructure to give out 35,000 to 40,000 shots per day. While Virginia waits for that much-needed spike of vaccine shipments, establishing more clinics has the ability to boost vaccination capacity.
The sites, which could include any professional or community entities in the state open to offering their facilities, would be approved by the VDH and State Health Commissioner. They also would be required to be staffed with practitioners who can administer vaccines and are trained in CPR. Fire departments with full-time EMTs and paramedics would also qualify.
"And overall," Bagby said. "This will ensure that when a larger supply is available, Virginia will be ready."
(804) 649-6103
Twitter: @sabrinaamorenoo