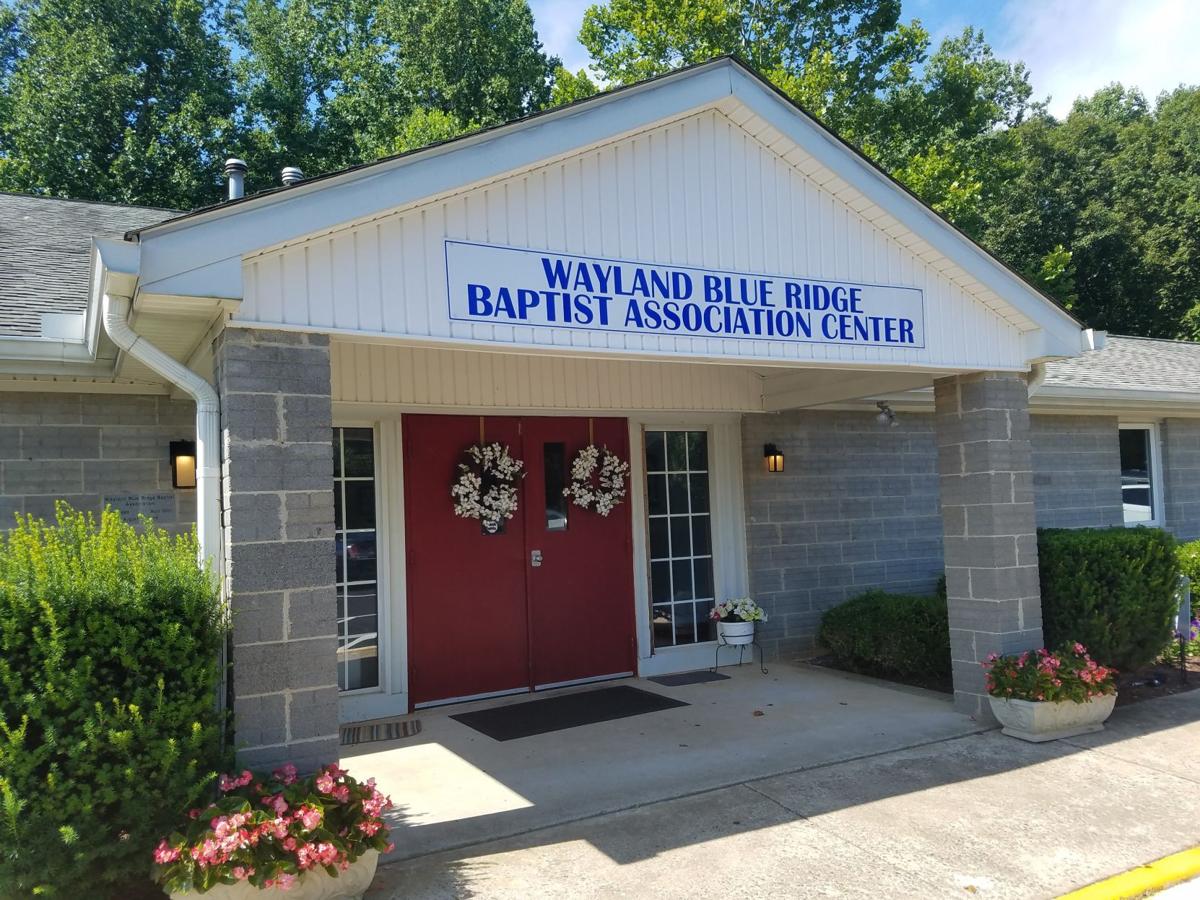 Wayland Baptist seeks community donations for needy
The Wayland Blue Ridge Baptist Association invites the community to participate in a Thanksgiving Turkey Drive for needy families this holiday season now through Nov. 22.
The Culpeper-based Baptist Association is encouraging churches and businesses to donate turkeys and hams for families in need. Or send monetary donations to: Wayland Blue Ridge Baptist Association, Inc. 15044 Ryland Chapel Rd. Rixeyville, VA 22737 Memo line: "Thanksgiving turkeys. Food will be distributed 1 to 4 p.m. this Sunday, Nov. 22 at the Wayland Blue Ridge Center.
To make arrangements to drop off turkeys or hams or for information, contact Activity Coordinator Nan Butler Roberts at 540/661-2013 or Women's Auxiliary President Charlotte Johnson at 540/987-3340 or wayland_blueridge@usa.com.
Manna Ministry will serve Thanksgiving Dinner 11 a.m. to 12:30 p.m. on Wednesday, Nov. 25 in the Culpeper Presbyterian Church annex, next to the State Theatre on South Main St. All are welcome.
Greater Faith Baptist will sponsor its Second Annual Fish Fry 11 a.m. to 4 p.m. this Saturday, Nov. 21 at the church, 10042 James Monroe Highway in Culpeper. All are invited to attend. The Rev. Dr. R. Bernardo Xavier Snipes is pastor.
Virtual Christmas Concert
The Blue Ridge Chorale of Culpeper will present its 2020 Christmas Concert virtually this year at brcsings.com from Dec. 19th-Jan. 2.
The community is invited to watch and sing along from the comfort of their own home. Online donations gratefully accepted.
C. Alexander Smith is artistic director for the chorale, Melanie Bolas is assistant director and Brittany Bach is accompanist.
UVA Overseas Missions seeks holiday host families for int'l students
Overseas Students Missions at the University of Virginia is seeking American churches, families and individuals who will open their homes to international students for the holidays.
This is the 67th year that the local group has joined with other campus ministries, churches and friends in the annual Thanksgiving Meal Match at UVA and other schools. The Thanksgiving Meal Match helps international students experience Thanksgiving in the homes of local families who "set an extra plate" for Thanksgiving.
As American students flee UVA grounds for an extended Winter Break this year, international students are again left behind. Many cannot afford the airfares home and many are fearful that once they return home, they may not be allowed to return to the United States.
So Overseas Students Mission, International Students, Inc. and many others are reaching out to lonely, often-forgotten internationals.
OSM President Bill Bray knows the trials which international students face during Winter Break. At UVA for example, students will not return to classes until early February, according to Bray. Those interested in opening their homes over the holidays to international students should contact Rev. Bray directly at 434/227-0811.
Donations for the program are also needed and can be sent to Overseas Students Mission, P.O. Box 6511, Charlottesville, VA 22906.
Culpeper United Methodist to host Saturday's food distribution
Empowering Culpeper will host its next food distribution 9 to 11 a.m. this Saturday, Nov. 21 at Culpeper United Methodist Church, 1233 Oaklawn Dr. in the town of Culpeper.
For the health and safety of all involved, new COVID-19 guidelines have been implemented to ensure social distancing and wearing masks. Individuals will be given a number when entering the parking lot and must remain in their cars until asked to enter the building to pick up their distribution, according to a release.
Only one person per household may enter the church, unless a caregiver is needed to assist them. Everyone who enters the church will be required to wear a mask. Masks will be available, if needed.
Volunteers will be on-site to assist recipients during the distribution process. Empowering Culpeper is an all-volunteer food distribution program of People Incorporated, a Virginia-based community action agency. For more information about this month's distribution, email empoweringculpeper@peopleinc.net.
Food Closet Need of the Week: soup and crackers
This week, the Culpeper Food Closet is in need of any kind of soups: chunky, Ramen, single serve cups, and crackers in sleeves.
The Food Closet, a ministry of St. Stephen's Episcopal Church, provides food and personal care items for Culpeper families and individuals in need, and is continuing to serve the community while social distancing. For information and ideas on how to help, see ststephensculpeper.net, on Facebook or contact 540/825-1177 or culpeperfoodcloset@gmail.com.
Beulah Baptist Church of Culpeper invites the community to join Wednesday night Bible study via conference call at 7 p.m., studying the Book of Leviticus. Dial 302/202-1118 code 862090 to listen in.
On-line Sunday Worship service will start at 9:30 a.m. with Pastor Pitts delivering the morning message. Use assigned conference call number or to participate by Zoom call, 540/937-5563 or email bbc9297@gmail.com to obtain the meeting I.D.
Alum Spring Baptist Church
Alum Spring Baptist welcomes everyone to worship every Sunday morning in person. The church hopes worship services will be a blessing to individuals and families this Sunday and also during this time of year.
The services are held outside under our pavilion (weather permitting) or the fellowship hall and can be viewed on You Tube, www.alumspringbaptist.org and Alum Springs Baptist on Facebook. The beautiful church is located at 11058 Dutch Hollow Rd. in Culpeper County. Masks may be worn and are available for those that want them and there is social distancing when possible.
Sunday morning worship starts at 11:00 am. During services, children's church is available for ages 5-12. The church also offers three Bible studies: 5 p.m. on Sunday and 10 a.m. and 6:30 p.m. on Wednesday. Everyone is welcome.
With Thanksgiving Day approaching on Nov. 26, "may we remember and give thanks and praise to God for all of our abundant blessings this year," according to a church announcement. For information, contact the church secretary at 540/825-3820 or alumspring@comcast.net.
Sunday morning worship and virtual services
Free Union Baptist hosts Sunday services at 10 a.m. in the church parking lot, 21649 Mount Pony Rd. in Culpeper.
Services are also broadcast live on Facebook and Instragram. To tune into morning worship and prayer and Bible Study, call 712/770-4010 and use access code: 666381.
Virtual Morning Prayer is held at 6 a.m. each morning and the Rev. Keith Sherard will also be teaching Virtual Bible Study at 7:30 p.m. every Wednesday.
St. Stephen's Episcopal Church online services
St. Stephen's Episcopal Church meets at 9 a.m. every Sunday for Adult Sunday School, 10 a.m. Morning Prayer and 10:30 a.m. Virtual Coffee Hour.
Each Wednesday, the church hosts 11 a.m. Wednesday Centering Prayer Group followed by Noonday Prayer on Zoom. Meeting links are at ststephensculpeper.net and on the church Facebook page. Contact ssec@ststephensculpeper.net or 540/825-8786 to request invitations for other Zoom activities and information.
Holiday drive for Culpeper YoungLives babies
This Christmas Got 2 M.O.V.E! ministry is partnering with Culpeper YoungLives this year to present Christmas gifts to 13 local infants and toddlers.
The community is invited to join the effort of the Rev. Adrian Sledge's church and the local program that mentors teenage moms with donations to the cash app $Got2Move or in the mail to G.O.T. To Move at P.O. Box 2022 Culpeper, VA 22701.
Virtual, in-person Sunday services at Culpeper Baptist
Culpeper Baptist will host in-person services at 9 a.m. this Sunday, Nov. 22 in the worship center at the church, 318 S. West St. Enter through the courtyard doors only.
At 10 a.m., there will be a livestream from the sanctuary and The Culpeper. Converge Band is leading services this week.
At 11:15 a.m., there will be an in-person service in the church sanctuary. Enter through the front doors only.
Culpeper Presbyterian is holding in-person worship service at 9:30 a.m. Sunday mornings in the church sanctuary, 215 S. Main St.
Churchgoers are asked to please wear masks and allow the elders to seat them upon arrival. The service will be livestreamed on its YouTube channel, culpresbyvideos.
The Zoom Sunday School schedule for Culpeper Presbyterian is: 11:15 a.m. Adults; Noon elementary students and 12:30 p.m. Youth Sunday School. At 7 p.m. Thursdays, the Soul Sisters meet on Zoom. For information, contact 540/825-8616 or church@culpeperpresbyterian.org.
Sermon: 'Head & Heart: Fight for Balance'
Mountain View Community Church holds services at 9 a.m. and 10:30 a.m. at the Culpeper Campus (in the worship center or outside), 16088 Rogers Rd. The sermon topic for this Sunday, Nov. 22 is, "Head & Heart: Fight for Balance."
Or join online services at 10:30 a.m. Sundays at mountainviewcc.net and on Facebook @mountainviewcc.
Be the first to know
Get local news delivered to your inbox!