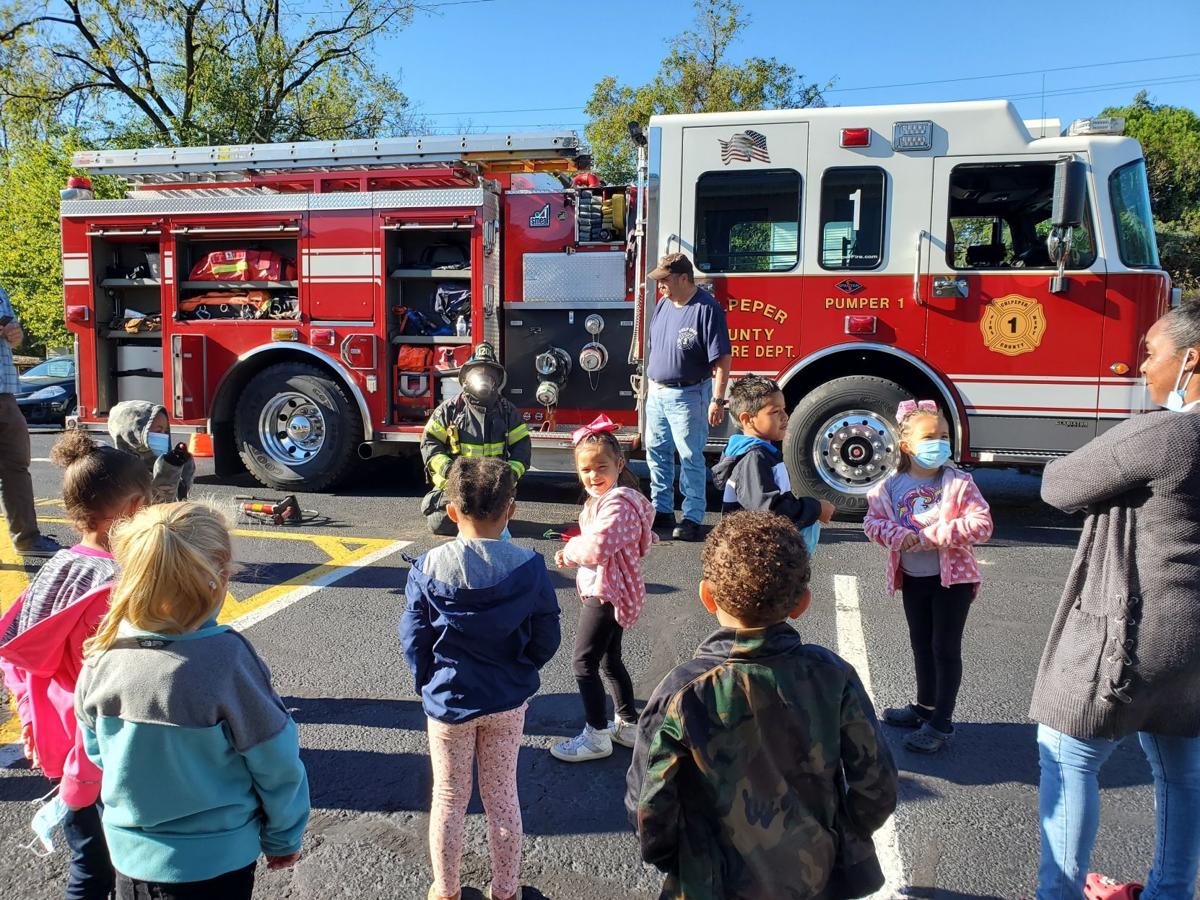 Culpeper Chamber 107th Annual Meeting Nov. 4
The 107th Culpeper Chamber of Commerce Meeting and Awards Banquet will be held 5:30 to 9 p.m. on Thursday, Nov. 4 at Daniel Technology Center.
The purpose of the annual program is to present the year in review and what goals for 2022. Other highlights of the evening are the presentations of the L. B. Henretty Memorial Outstanding Citizen Award, Non-Profit of the Year, Young Professional of the Year, Small and Large Business of the Year, Entrepreneur of the Year, Agribusiness of the Year and the Annual Chairman's Award. This is a semi-formal event. Tickets are $75/each at culpeperchamber.com/annual-awards-banquet/
Upcoming Culpeper schools events for this week
The School Board will meet for a work session 6 to 9 p.m. on Monday, Oct. 25 at Culpeper Technical Education Center, 17441 Frank Turnage Dr.
Eastern View High School Powder Puff Game will be held at 6 p.m. on Oct. 26 in Cyclone Stadium.
Eastern View High School and Culpeper County High School will perform a One Act Play Festival at 6 p.m. on Oct. 28 in the EVHS Auditorium.
Emerald Hill Elementary School PTO Spirit Day takes place all day on Oct. 29 at Shawn's Smokehouse BBQ Company, 602 Sperryville Pike in Culpeper.
Jeep or Treat Carnival at Chrysler of Culpeper
Virginia Jeepers Against Domestic Violence are hosting a Jeep or Treat Carnival 3 to 6 p.m. on Saturday, Oct. 30 at Chrysler of Culpeper on U.S. Route 29.
A trunk or treat exclusively with Jeeps, there will trophies for best vehicles and lots of sweets for the kids. The event is free for all. There will be carnival games for the kids and tickets can be purchased to play.
In addition, adults will have raffles they can enter to win. Food trucks will be on site as well. All proceeds will benefit Services to Abused Families, based in Culpeper, and The Jadie Bug Tobster Foundation, assisting with spay/neuter, medical expenses of pets, and to help provide pet food where needed.
'The Addams Family' final show today, at Lake of the Woods
Check out the final presentation of "The Addams Family: A New Musical Comedy" at 2 p.m. today, Oct. 24 at Lake of the Woods Community Center, 110 Sweetbriar Park Rd. in Locust Grove
Lake of the Wood Players present a musical feast that embraces the wackiness in every family after Wednesday, all grown up, falls in love with a sweet, smart young man from a respectable family. Adult/$29, students/$24 and children 12 and younger/$15. Lowplayers.org and 540/972-6385.
Regional Commission meeting in Little Washington
Rappahannock-Rapidan Regional Commission will meet at 1 p.m. on Wednesday, Oct. 27 in the Washington Town Hall, 485 Gay Street, Washington, Rappahannock County.
Public comment may be submitted at the meeting, to planinfo@rrregion.org or at 540/829-7450 ext. 11 by 9 a.m. on Oct. 27.The agenda and supporting materials are at rrregion.org
Ghost Tours explore hauntings, history downtown
Culpeper Paranormal Investigations will lead downtown Ghost Tours 7:30 to 9:30 p.m. on Oct. 28, stopping at some of the most haunted places from the past that still exist today.
Paranormal investigator Kim Lillard said one of the stops will be Grass Rootes restaurant, housed in a building that dates to 1790.
"The building's lower level has been used as a prison for runaway slaves, and a prison for both Union and Confederate soldiers," Lillard said. "It's a local hotspot for paranormal activity with a profound history."
Another stop will include the boyhood home of A.P. Hill on the corner of Davis and Main streets. A Culpeper boy who grew up to become one of Confederate Gen. Robert E. Lee's most valued officers, Hill was killed outside Petersburg on April 2, 1865.
"An equal combination of both history and the paranormal are included on the tours," Lillard said. "We find people are curious about the happenings, stories and personal experiences documented as possible supernatural occurrences, along with the history."
All the locations on the tour, $15/person, have been researched and investigated, Lillard said, and her team will share their processes and experiences. The tour will end with a Q&A at 18 Grams Coffee Lab, 201 Waters Place #110.
Culpeper Paranormal has led tours for three years, she added, with much positive feedback from the community. 540/727-0611 to sign up.
Gladys Knight plays Richmond Dec. 9
Tickets will be available starting at 10 a.m. this Monday, Oct. 25 to an exclusive concert featuring the Empress of Soul Gladys Knight on stage at 7 p.m. on Dec. 19 in Altria Theater.
This eight-time Grammy winner has enjoyed #1 hits in pop, R&B and Adult Contemporary, and has triumphed in film, television and live performance. Use code 'EMPRESS' to access a venue pre-availability at AltriaTheater.com, 800/514-3849 or at the Box Office, 10 a.m. to 2 p.m. M-F, 6 North Laurel St. in Richmond.
No stranger to performing and light choreography over the course of her career, Knight raised the stakes when she put on her dancing shoes and joined the cast in 2012 of "Dancing with the Stars" partnering with Tristan MacManus. Knight exited the show with a respectable middle-of-the-pack finish.
Flu shots & A1C testing clinic at Powell Wellness
Powell Wellness Center and Remington Drug Co. are partnering to provide flu shots and A1C testing 9-11 a.m. on Nov. 3 at the center, 1005 Golf Dr. in Culpeper.
Walk ins welcome, no appointment needed. Bring insurance card and Remington Drug Co. will file. FLUAD shots will be an option for those 65 & older. The fee for A1C blood glucose testing is $25.