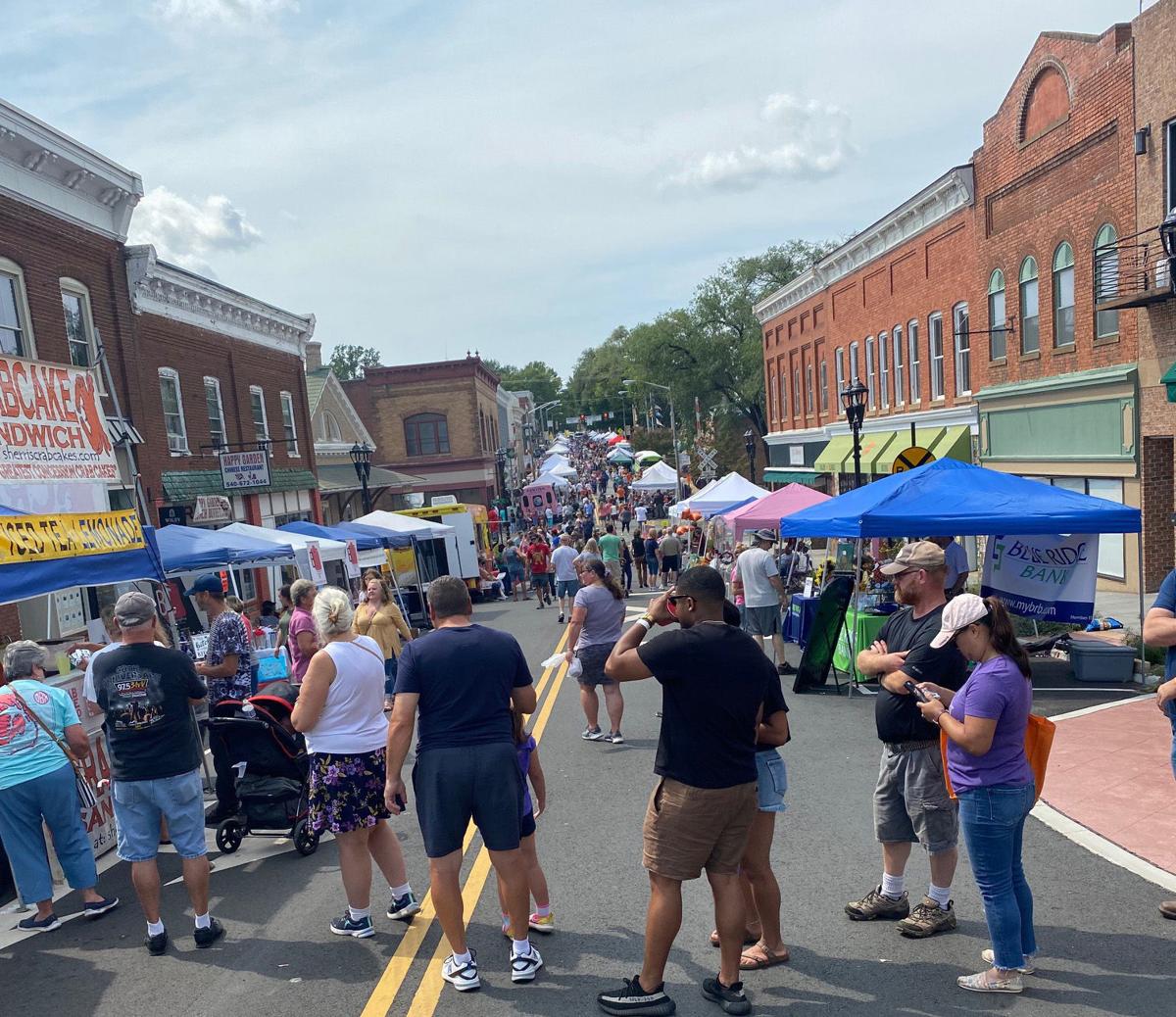 Back-to-School Night
Emerald Hill Elementary will host Back-to-School Night 5 to 6 p.m. tonight, Sept. 14.
Quiet Hour on Holy Cross Day
All are welcome to join in at 10 a.m. today, Sept. 14 at St. Stephen's Episcopal Church for a Quiet Hour of prayer and reflection to observe and honor Christ's self-offering on the cross for salvation of the world.
The church is at 115 N. East St. in Culpeper, with parking at 120 N. Commerce St.
Raccoon Ford Road closing this week
Route 611 (Raccoon Ford Road) in Orange County will be closed to through traffic starting today, Sept. 14 through Sept. 24 while the Virginia Department of Transportation replaces multiple pipes and repairs the pavement.
The road will be closed to thru-traffic between Route 672 (Musterfield Road) and Route 663 (True Blue Road) starting at 7 a.m. Sept. 14 until 5 p.m. Sept. 24. Motorists can use Route 672, Route 622 (Old Office Road) and Route 663 to get around the closure.
Food Closet Need of the Week
The Food Closet at St. Stephen's Episcopal Church provides food and personal care items for Culpeper families, individuals, and seniors in need of assistance.
Donations are needed this week of drinks such as bottled water, soda, Gatorade, Little Hugs and juice boxes as well as snack crackers and Vienna sausage.
Cornhole benefits Little Fork VFD
The Jefferson Ruritan Club is sponsoring a Cornhole Tournament from 2 to 5 p.m. (practice begins at 1:00) this Saturday, Sept. 18, at Old Trade Brewery, 13270 Alanthus Rd. in Brandy Station.
Cash Prize, Regulation Boards, Bracket Style Double Elimination, Outdoor family Event with playground on site. Registration is $30 for each 2 person team. Food and refreshments can be purchased separately from the Brewery.
Cornhole Tournaments will take place monthly on the third Sat. of the month through November. The Jefferson Ruritan Club is a community service organization that helps make the community a better place to live.
All proceeds from the tournaments will benefit Little Fork Volunteer Fire & Rescue and Culpeper Thrive Women's Clinic. jeffersonvaruritanclub.org or 540/522-6740.
Kids 0-4 can sign up for Imagination Library
Now that school is back in session, it's a great time to get the word out about Dolly Parton's Imagination Library, now available in Culpeper and Madison counties.
Free books are mailed to the home of kids monthly from birth until they turn age 5 through this national program sponsored locally The Heights Family Foundation. More than 622 local kids had signed up, but there are plenty more who need to be registered. imaginationlibrary.com/usa/affiliate/VACULPEPER/
Run for Your Life this weekend at Verdun
For the sixth year, the Come As You Are Coalition "Run for Your Life 5K" will take to the cross country course through the woods at Verdun Adventure Bound in Rixeyville to raise awareness and support for substance abuse.
The annual event will take off at 9 a.m. on Saturday, Sept. 18. Cayacoalition.org has a mission to connect people impacted by addiction to support and treatment resources. The groups also collaborates with community organizations to support local prevention programs in the two counties.