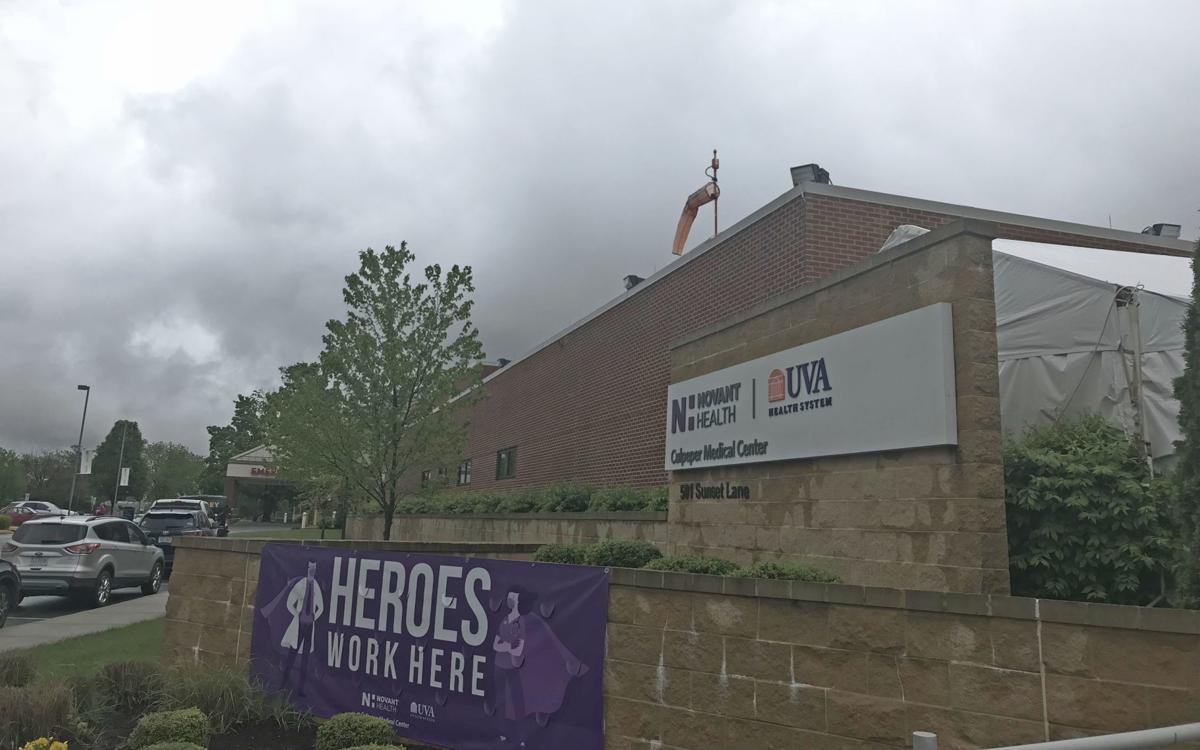 COVID-19 hospitalizations increased by a total of 10 people in the past week across four of the five local counties comprising the Rappahannock-Rapidan Health District, according to Virginia Dept. of Health.
Culpeper County reported 112 cumulative hospitalizations due to the virus as of Nov. 30 – five more than a week ago.
Fauquier and Orange on Monday both reported two new hospitalizations each for residents of their counties since Nov. 24, and in Rappahannock, there was one new hospitalization for the novel coronavirus.
Since reporting began in March, a total of 69 Fauquier residents have been hospitalized with the illness, 35 in Orange, 13 in Madison and six in Rappahannock, according to Virginia Dept. of Health.
Donna Staton, president, Novant Health UVA Health System Culpeper Medical Center, confirmed Monday evening that the local hospital, like in other parts of Virginia, was seeing increases in COVID-19 hospitalizations.
"We continue to monitor patient capacity, supply management and daily operations, as well as taking care of our patients and team during this evolving situation," she said.
COVID-19 cases in Culpeper County were at 2,240 as of Monday, the last day of November – a weekly increase of 172 cases. The other four counties saw increases, too.
The virus outbreak at Coffeewood Correctional Center in Mitchells continued to broaden as of Monday and inflate Culpeper County's positive numbers.
There were 50 more inmates COVID-19 positive (264) as of Nov. 30, compared to a week ago, and 31 staff members – six more than a week ago. One inmate is currently hospitalized with the virus, compared to none last week. In all, there had been 590 total cases in the prison with an average daily population of 889 inmates.
Coronavirus deaths held steady at one in the state prison facility. A 57-year-old male Coffeewood prisoner died Nov. 16 from the illness at Culpeper Medical Center. The man, of Asian or Pacific Islander descent, was serving a more than two-year sentence for eluding/endangering law enforcement, unauthorized use of an animal/vehicle, larceny and driving on a suspended license, according to Virginia DOC.
The Virginia Department of Health reported Monday that the state's cumulative total for COVID-19 cases during the pandemic is now up to 237,835—an increase of 6,935 from Friday.
There are 4,062 COVID-19 deaths in Virginia, an increase of 18 from 4,044 reported Friday. Statewide, the total number of people hospitalized is 14,619, though the VDH dashboard notes that hospitalizations are underrepresented.
According to the Virginia Hospital and Healthcare Association, 24,199 people have been hospitalized for COVID-19 and released.