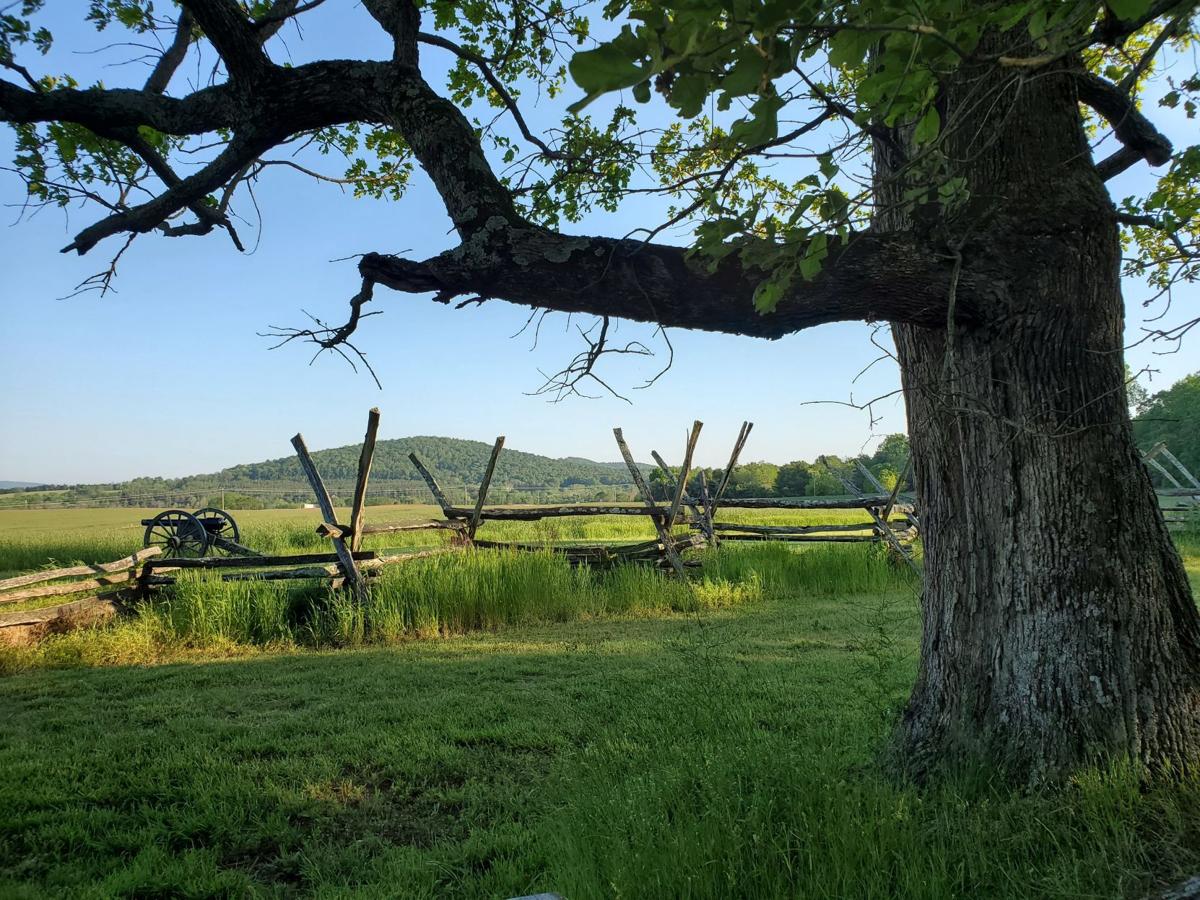 Park Day cleanup on Cedar Mountain Battlefield
Volunteers of all ages are welcome to roll up their sleeves this weekend at Cedar Mountain Battlefield's Park Day clean-up taking place rain or shine from 9 a.m. to 5 p.m. on Saturday, April 10 in Culpeper County.
This annual event sponsored by the American Battlefield Trust supports historic preservation through community involvement in restoration and maintenance projects.
Park Day projects on the expansive Civil War battlefield overlooking Cedar Mountain will include trail maintenance, cleaning signage, cannons and cemeteries, raking and other grounds care, litter removal, and more.
Volunteers are encouraged to bring garden tools and work gloves for the event at 9645 General Winder Rd. in Rapidan. The battlefield is situated along U.S. Route 15, part of the Journey Through Hallowed Ground, just north of The Carver Center, a historic Black school.
For everyone's safety, Friends of Cedar Mountain asks all participants to please have masks and that participants not in the same household maintain six feet distance.
Moonshiners at Belmont Farm Saturday
Visit Culpeper County's Belmont Farm Distillery from 11 a.m. to 5 p.m. this Saturday, April 10 to meet Master Distiller Chuck Miller, as well as Tim Smith, JT Smith, Tickle, and Henry Law from the hit Discovery show, "Moonshiners."
Food will be available for purchase and there will be live music. The legal moonshine distillery is located at 13490 Cedar Run Rd, off of U.S. 522 South.
Writers Symposium to feature publisher
The Virginia Writers Club is hosting its Writers Symposium on August 7, featuring keynote speaker Jane Friedman.
Friedman has 20 years of experience in the publishing industry, with expertise in business strategy for authors and publishers. She's the editor of The Hot Sheet, an essential industry newsletter for authors, and has previously worked for F+W Media and the Virginia Quarterly Review, according to an event releases.
In 2019, Friedman was awarded Publishing Commentator of the Year by Digital Book World. For information, see janefriedman.com/
The upcoming Writers Symposium will feature several other speakers who will share their experiences and teach. Due to possible COVID-19 restrictions, it has not yet been determined if the symposium will be held live or virtually. If live, it will be on Saturday, August 7. If virtual, it will be spread out over Saturday and Sunday, August 7 and 8.
Fauquier County to receive land conservation grant
Fauquier County is among five Virginia localities awarded a total of $270,000 from the Virginia Farmland Preservation Fund to permanently preserve working farmland through local purchase of development rights programs.
The programs empower localities to limit development on priority farm and forestlands and provide an incentive to landowners who voluntarily want to protect their working lands, according to a news release on Tuesday from Gov. Ralph Northam.
"Throughout the COVID-19 pandemic, we have been reminded how important Virginia's farms are to getting food into our stores and onto our tables," he said in a statement. "In addition to being a vital part of our history, agriculture is central to our growing economy and maintaining the outstanding quality of life."
The Virginia Department of Agriculture and Consumer Services Office of Farmland Preservation allocated this year's funding, in addition to Fauquier, to Albemarle, Clarke and Stafford counties and the city of Chesapeake.
"Agriculture and forestry are critical to Virginia residents, and conserving these working lands protects the economic and environmental benefits they provide while also aiding farm succession planning," said Secretary of Agriculture and Forestry Bettina Ring.
Since 2008, the Virginia Farmland Preservation Fund has allocated $12.4 million in state matching funds in partnership with 16 local protection of development rights programs. These programs have permanently protected more than 14,300 acres on 107 Virginia farms.
Localities interested in doing more to protect their vital working farms and forestlands by creating one of these programs or implementing other best practices can contact jennifer.perkins@vdacs.virginia.gov or 804/786-1906.