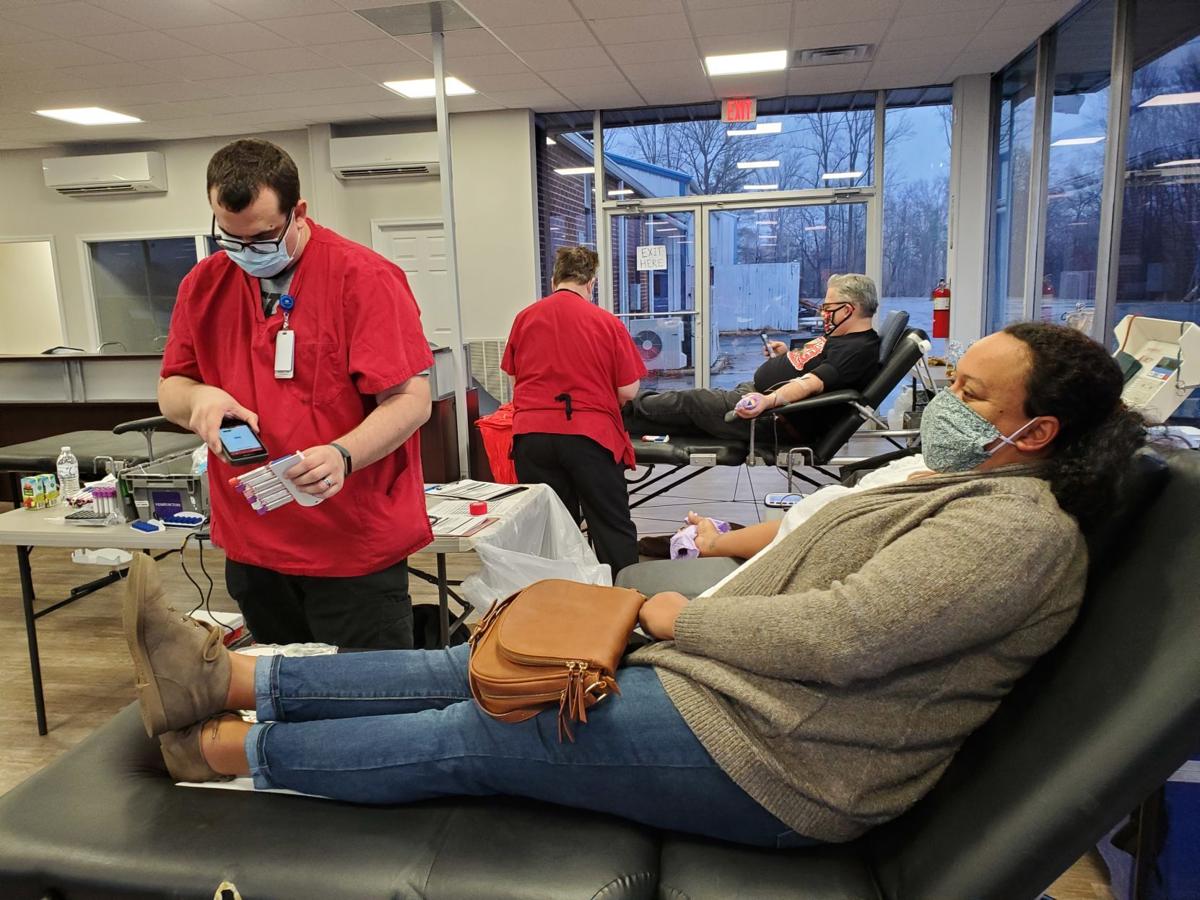 Red Cross blood drive this week in Culpeper
In honor of Black History Month, the American Red Cross encourages eligible donors, and especially those who have recovered from COVID-19, to give blood to honor the legacies of African Americans like Dr. Charles Drew and Dr. Jerome Holland.
Their passion for helping improve the lives of patients in need of lifesaving blood products is carried on through dedicated blood donors, blood drive sponsors, volunteers and Red Cross employees, according to a release.
Locally, blood drives will be held 10 a.m. to 4 p.m. on Friday, Feb. 26 at Battlefield Ford Culpeper, 10411 James Monroe Highway. Another local drive is slated for 10 a.m. to 2 p.m. on Thursday, Feb. 25 at Lord Fairfax Community College in Warrenton.
Drew, an African American surgeon, was the medical director of the first Red Cross blood bank in 1941. Drew's research about the storage and shipment of blood plasma proved that blood could be stored for transfusions. Many of the processes he developed are still in use today.
As the first African American chair of the Red Cross Board of Governors, Holland was passionate about blood research. His commitment to providing the safest possible blood products for patients in need helped inform many safeguards the Red Cross has in place today to protect patients and donors.
Blood donation appointments can be made by downloading the Red Cross Blood Donor App, visiting RedCrossBlood.org or calling 1-800-RED CROSS. The Red Cross is testing blood, platelet and plasma donations for COVID-19 antibodies with results available within one to two weeks.
Public hearing on 2021-22 Culpeper Schools budget
The Culpeper County School Board will hold a public hearing on the proposed fiscal 2022 budget for Culpeper County Public Schools on Monday, March 8, 2021 at 5:30 p.m. at the County Administration Office, 302 N. Main Street.
Parents and citizens are encouraged to provide input regarding their views of the educational needs of our students and priorities of our school division. Social distancing will be observed and face masks will be required.
RRRC meeting virtually this week
Orange Supervisors to hold meetings Tuesday
The Orange County Board of Supervisors will hold a work session at 4 p.m. on Tuesday, Feb. 23, prior to its regular meeting scheduled to begin at 5 p.m. The meetings will take place at the Gordon Building in the Board Meeting Room, 112 W. Main St. in Orange.
Series highlights JMU Black students' success stories
In recognition of Black History Month, the next installment of the Madison Vision Series features five Black James Madison University alumni sharing stories of success and triumph.
The virtual event will take place at 7 p.m. on Wednesday, Feb. 24, and will feature Charles May ('83), a special agent with the Naval Criminal Investigative Service; Darian Parker ('01, '03M), a certified personal trainer who has been in the fitness and wellness industry for 19 years; Melvin Petty ('84), who co-owns, with his wife, the multi-million dollar company ERP Inc.; Angela Reddix ('90), founder, president and CEO of ARDX, which provides award-winning health care management and IT consultation; and Faye Tate ('78), vice president of diversity and inclusion at CoBank, an international company based in Denver.
Brent Lewis, associate vice president for diversity, equity and inclusion at JMU, will facilitate the discussion.
The event is presented by the Madison Vision Series: Contemporary Issues in an Engaged Society, which honors James Madison's conviction that cultivating an informed and educated citizenry is essential to the health of our republican democracy.
The series brings scholars, thinkers and leaders of all kinds to campus for lively explorations of issues facing our society.