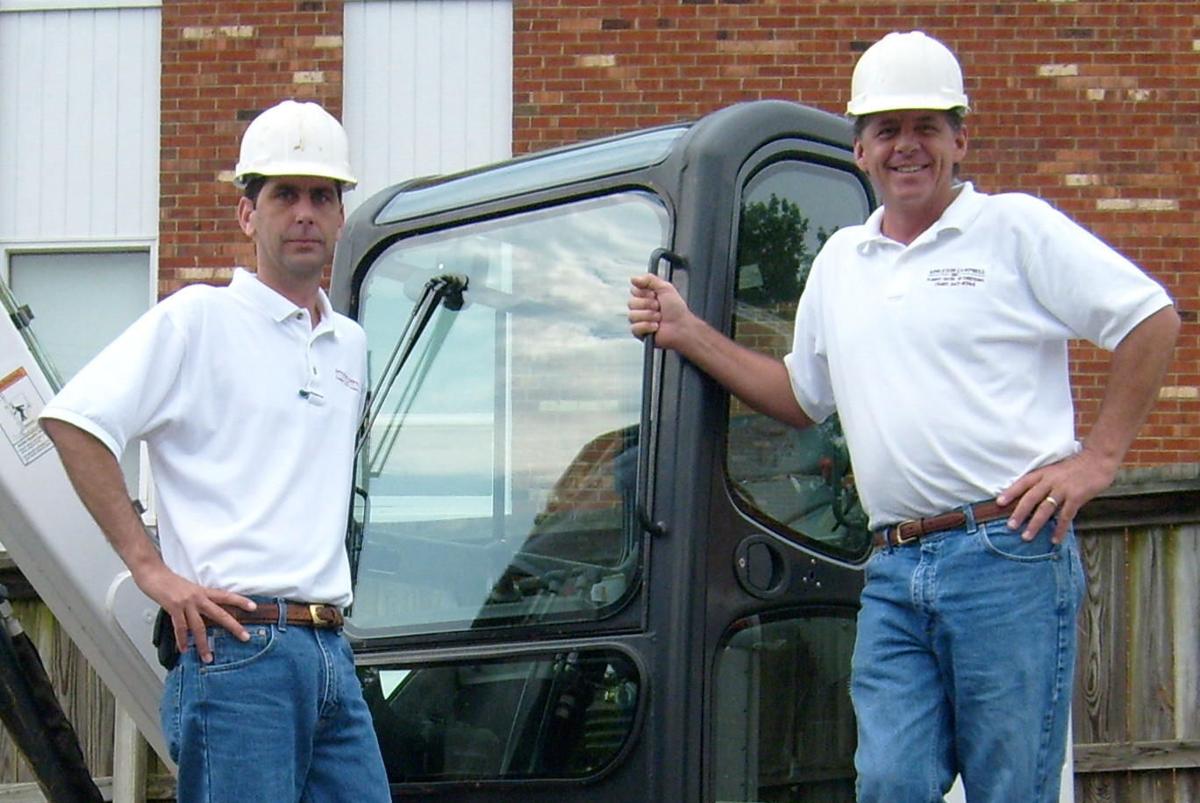 Appleton Campbell celebrates 45 years in business, moves into new building
A local mainstay for residential plumbing, HVAC and electrical service, repairs and new installations, Warrenton-based Appleton Campbell is celebrating 45 years in business.
Jim Appleton founded the company in 1976 with his son, James, to take care of the bookkeeping while he worked full-time at the phone company and his 16-year-old grandson, Mike, who worked alongside him in the company's single service truck, according to a release. This family-owned business has since flourished with four generations of Appletons now working together. Today, the business has grown to include a fleet of service trucks and approximately 90 employees.
"I remember how my Grandfather treated his customers. He always went the extra mile and reminded me often that we were guests in other people's homes," said Appleton Campbell president Mike Appleton. "Integrity, trust and quality service were important to him. I am proud that during our growth we have been able to maintain those principles for 45 years."
A core belief at the company is taking care of employees who will in turn take great care of its customers. Technicians are continually trained in product knowledge and customer service so that they can provide an exceptional experience.
Due to tremendous growth over the past four decades, Appleton Campbell moved into a larger facility in 2020 at 285 Alwington Blvd. The new location streamlines communication between the office, technicians, and customers, enhances daily efficiency and maximizes response times and dispatch, according to the company release. Appleton Campbell serves Fauquier, Culpeper, Rappahannock, Loudoun, Prince William, Fairfax, Madison, Orange, and parts of Spotsylvania and Stafford. See appletoncampbell.com for information.
A January Walking Tour of Cedar Mountain Battlefield
A guided walking tour of Cedar Mountain Battlefield in Culpeper County will be held at 10 a.m. on Saturday, Jan. 23.
Learn about the August 9, 1862 encounter in which Confederate troops led by General Thomas "Stonewall" Jackson prevailed over Federal troops led by General Nathaniel Banks at a cost of 3,800 men killed or wounded.
A $10 donation to Friends of Cedar Mountain is requested; donations support battlefield preservation and education efforts. The battlefield is located along U.S. Route 15 south of Culpeper. Headquarters is at 9465 General Winder Rd. To register or for information, contact info@friendsofcedarmountain.org or see https://bit.ly/FCMB-Jan-tour.
Northam to deliver State of the Commonwealth
Gov. Ralph Northam will deliver his annual State of the Commonwealth address at 7 p.m. tonight, Jan. 13.
Due to the ongoing COVID-19 pandemic, the governor will speak from the House Chamber of the Virginia State Capitol before a virtual joint session of the General Assembly.
The address will be streamed live on Governor Northam's Twitter and Facebook and on VPM's Twitter, Facebook, and YouTube accounts.
Hospital support appreciated, contact for donating meals
Novant Health UVA Health System Culpeper Medical Center is working tirelessly to provide healthcare in these challenging and uncertain times. They have been at the frontlines supporting the community day in and day out for the past 10 months, according to a news release from the Culpeper Chamber of Commerce.
With the increase in COVID cases, the Chamber is hoping to assist in sending hospital workers love and support to keep morale high and show them how much they are appreciated. Meals and snack/bags are popular, but any show of support from the community is appreciated.
Protocol for food donations is similar to before: no homemade items, individually wrapped or packaged food is preferred, avoid items that require refrigeration, pizza is allowed.
Businesses or individuals who would like to donate meals to healthcare workers at the hospital, should contact 540/718-0419 or jon.carter@novanthealth.org.
For safety and planning purposes, please do not bring any donations to the hospital without approval and delivery instructions.
Empowering Culpeper to host food distribution this Saturday
Empowering Culpeper will host its next food distribution 9 to 11 a.m. this Saturday, Jan. 16 at Culpeper United Methodist Church.
COVID-19 guidelines continue to be in place for the safety of volunteers and recipients at this weekend's distribution. Individuals will be given a number when entering the church parking lot and asked to remain in their cars until asked to enter the building.
One person per household may enter the church at a time, unless a caretaker is needed to assist them. Masks must be worn by all and will be available, if needed.
The Culpeper United Methodist Church is located at 1233 Oaklawn Drive. Volunteers will be on-site to assist recipients during the distribution process.
Empowering Culpeper is an all-volunteer food distribution program of People Inc., a Virginia-based community action agency. For information, contact empoweringculpeper@gmail.com.