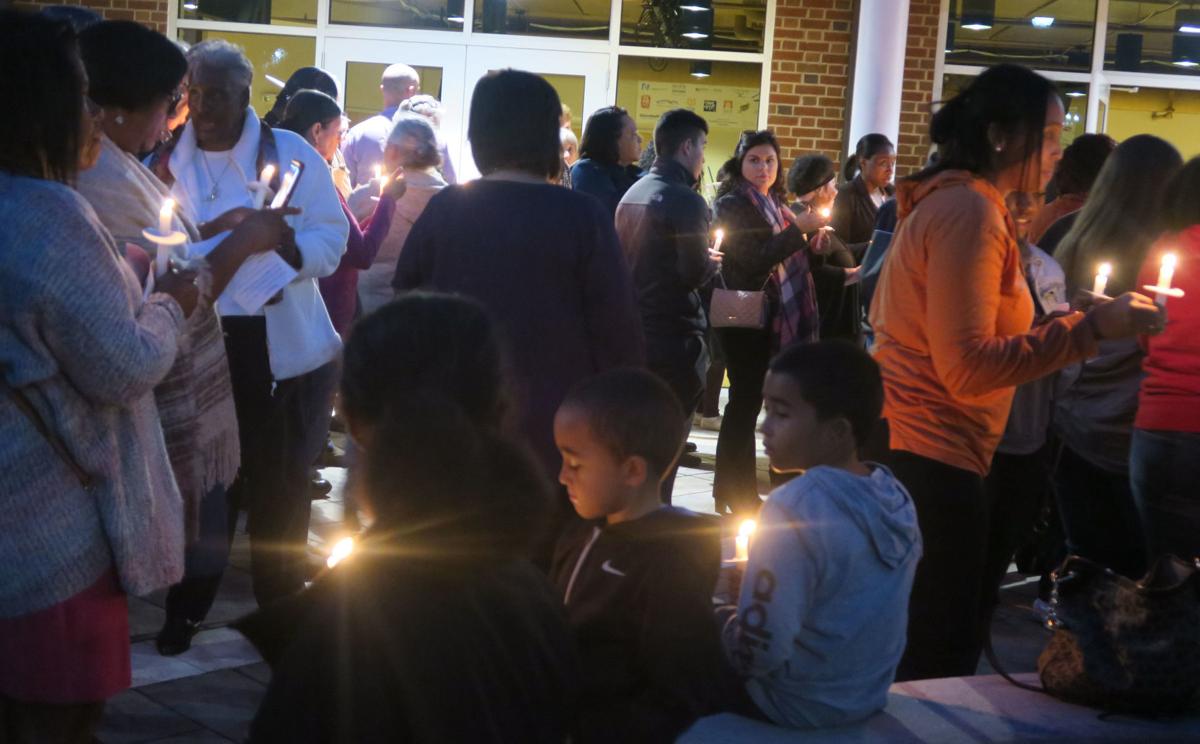 Virtual Candlelight Vigil on TuesdayCulpeper's Annual Candlelight Vigil for domestic violence awareness and prevention will be held at 5:30 p.m. this Tuesday, Oct. 20 on Culpeper Media Network on TV and at https://www.culpepermedia.org/live-stream.
Hosted by the Culpeper Task Force on Domestic and Sexual Violence, the vigil remembers those who have lost their lives and celebrates survivors.
Culpeper Victim/Witness Program Director Mark Nowacki will introduce the vigil. There will be a presentation of colors, special music, an invocation and remarks from survivors.
Car wash 'Haunted Tunnel' returnsWhite Horse Auto Wash will host a Haunted Tunnel starting Oct. 29, and continue each evening from 6 to 8 p.m. through Oct. 31, at the Culpeper, Warrenton and Charlottesville locations.
For the event, customers will get an exterior car wash and won't exit their vehicle. As they go through the wash, lights with flash and costumed employees will appear.
Tickets can be purchased and more information may be found on the White Horse Auto website at whitehorseautowash.com.
Trunk or Treat event, Culpeper Town SquareCulpeper Eagles Aerie #4551 will be hosting a Trunk-or-Treat on Thursday, Oct. 29, from 5 to 7 p.m. at Culpeper Town Square, the parking lot next to Tractor Supply.
Volunteers' vehicles will be decorated and many participants will be in costume. COVID-19 guidelines will be followed. Eagles volunteers have been hard at work putting together individual, sealed, candy bags for the children. These bags will be distributed in a contactless manner. All volunteers will be wearing masks and gloves, and the vehicles will be spaced approximately 12 feet apart.
This event is free and open to the public. For more information please call 540/718-1650.
Community coat drive at Antioch Madison
Donations will be accepted through Nov. 4 for a coat drive at Antioch Baptist Church, 1165 Mud Road in Madison, and Madison County Parks & Recreation, at 199 Primary School Drive in Madison. All donations should be new coats and gently used coats.
Distribution will be on Saturday, Nov. 7 from 10 a.m. to 2 p.m. at Antioch Baptist Church, 1165 Mud Road, Madison. For more information please contact Frankie Lewis, 540/718-0190.
Paid day off for credit union workersUVA Community Credit Union is recognizing its employees for their ongoing efforts to serve members during the pandemic by giving them a paid day off on Monday, Oct. 19.
"We are extremely proud of our team for the service they have continued to provide our members during the pandemic. We are encouraging them to use the day on Monday to step away from work and focus on their well-being. We look forward to returning on October 20 refreshed and ready to serve our members," said Alison DeTuncq, President/CEO of UVA Community Credit Union, in a statement.
All credit union branches, Member Service Center, and back offices will be closed for the day. All scheduled mortgage closings will take place as planned. See uvacreditunion.org.
Be the first to know
Get local news delivered to your inbox!