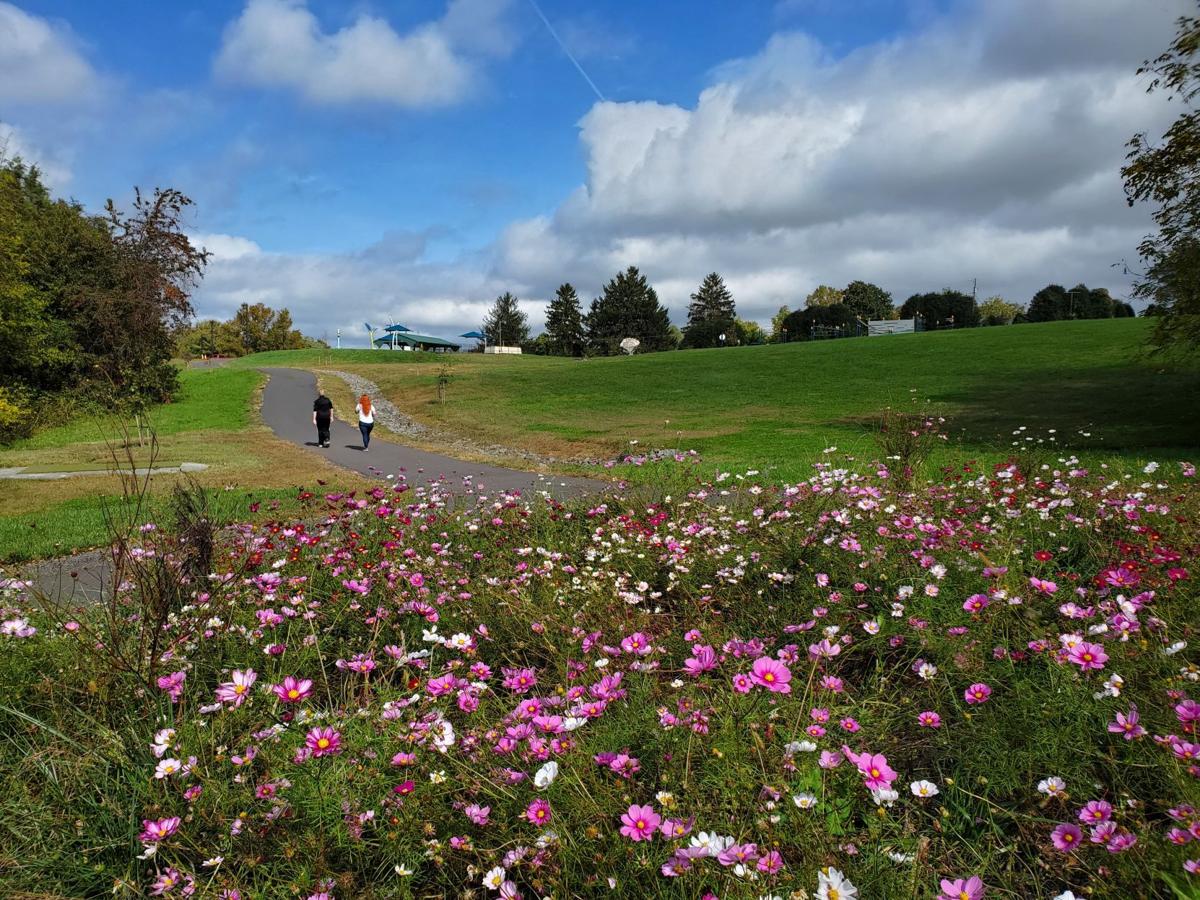 Job fair at Culpeper Baptist today
The Virginia Career Works Culpeper Center is holding A final fall outdoor job fair 10 a.m. to noon on Wednesday, Oct. 21 in the parking lot of Culpeper Baptist Church, 318 S. West St.
Businesses attending will be Bingham & Taylor, Plow & Hearth, FM Expressions (Green Applications), Rappahannock Rapidan Community Services, Blackhill Granites, Rappahannock Goodwill and MVP Staffing.
Job openings will be in the areas of social services, administrative, foundry, production, warehouse, call center, screen printing, CNC operator, sales, retail associate, and construction.
Join library's 'Ghostbuster' event
On Friday, Oct. 30 at 6:30 p.m. the Culpeper County Public Library will be holding a Zoom program featuring "The Ghostbusters," with skits, stories, and songs to try to scare away the ghost living in the Library. These ghostbusters need lots of help from families to laugh, move, and sing the ghosts away.
Register for the event on a Google form linked in the library's event calendar at www.cclva.org, or on the Culpeper County Library Facebook Page.
Learn about soldier life at Cedar Mountain Battlefield
Learn about the experience of soldiers who served in Virginia from 1607 up to World War II at the Cedar Mountain Battlefield on Saturday, Oct. 31, 10 a.m. to 5 p.m.
During "Soldiers of Virginia," more than a dozen interpreters in period dress, carrying corresponding equipment and arms will share stories that bring to life the period they represent. Firing demonstrations will occur as well as a 'Man Minute' in which all of the troops will fire as quickly as they can for sixty seconds.
Cost for the program is $5, which will support Friends of Cedar Mountain educational programs. Children are free. Free parking will be available at the battle field, located five miles south of Culpeper on U.S. Route 15.
Soldiers of Virginia is an open-air event. If weather is inclement, the program will not be held.
Food Closet Need of the Week
The Food Closet provides food and personal care items for Culpeper families and individuals in need, and continues to serve the community during the pandemic.
The Culpeper Food Closet, a ministry of St. Stephen's Episcopal Church, is in need of food and monetary donations to keep up with demand. This week's specific needs are pre-cooked meals (Hormel Compleats/Dinty Moore), single serve, pop-top foods (pork-n-beans, beef stew) and nutrition bars.
Food donations can be dropped off 9 to 11:30 a.m. Monday-Friday at 120 N. Commerce St. in Culpeper. The Food Closet is now accepting monetary donations at www.ststephensculpeper/foodcloset.net.
Ticket sales soon, techies needed for 'Yes, Virginia'
Tickets will go on sale soon at windmorefoundation.org for StageWork's outside production of "Yes, Virginia: The Musical!" Audience members are invited to support Windmore Foundation for the Arts and local students in this fun and poignant production about a little girl who reminded the world to believe. Dates for the show are Dec. 12 and 13 with rain dates of Dec. 19 and 20.
StageWorks is still looking for anyone who would like to volunteer backstage for the show. Needed are assistant stage managers, sound technicians and props designers. Want to learn what it takes to really make a show come alive? Be a techie and contact Jessy at StageWorks@windmorefoundation.org.