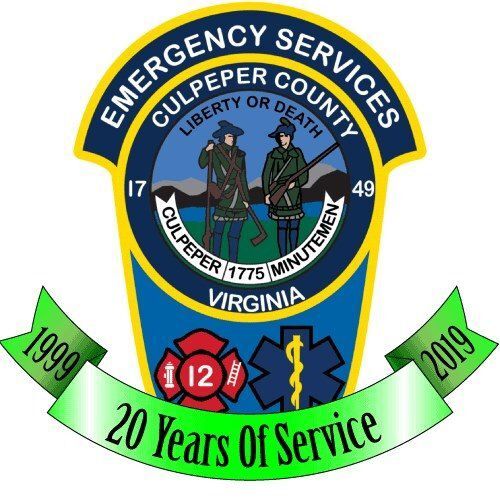 The Culpeper County Board of Supervisors by a vote of 6-1 on Tuesday approved one-time bonuses for frontline employees who have continued to physically come into work during the ongoing pandemic and are considered at greatest risk for exposure to the virus.
This list includes public school custodians, added at the last minute.
Those who county administration considered at very high risk for COVID-19 exposure are 32 emergency medical services responders who will each receive $750.
Four animal control officers were considered at high risk and will each receive $500. Another 48 employees the county deemed to be at medium risk for exposure to the virus will receive $250. The lowest tier includes workers from the victim witness program, E911 staff, county maintenance staff, airport employees, solid waste transfer station workers and wastewater treatment plant operators.
Awarding these bonuses will cost the county a total of $38,500.
"We looked at those who could not telework, who reported to work even with buildings closed and had interaction with the public," County Administrator John Egertson said.
The bonuses will be paid with available funds in the county general fund, including money left over from the under-utilized county childcare relief grant program.
Cedar Mountain Supervisor Jack Frazier spoke up for adding public school maintenance workers and custodians to the list of county employees getting the $250 bonuses.
Egertson said there were 94 such employees who do that work. Adding the school personnel will cost another $23,500.
"They had to show up to work, had to do their job," Frazier said. "They had no choice about going to work. They couldn't do it from home on Zoom."
East Fairfax Supervisor Kathy Campbell voted against the bonuses she felt are being unfairly distributed.
"Everyone should get it or no one should get it. How do you pick and choose?" she said.
Campbell said maybe a county employee couldn't physically come into work because they have a disability or an elderly parent at risk for COVID-19 exposure.
"They're going to suffer and not get bonuses," she said. "I don't think it's right."
The proposal to give bonuses to the school staff will be forwarded to the school board for final approval.