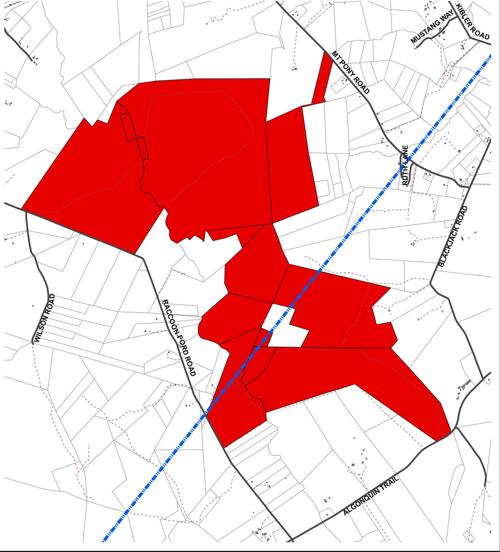 Culpeper County is considering hiring a third-party engineer to handle an ever-increasing number of voluminous solar power plant applications.
"We received another letter of intent from another major solar developer," County Administrator John Egerston told the Board of Supervisors Rules Committee last week.
The applications are typically hundreds of pages long, and increasingly laborious for the county's limited staff to properly review, he said. Egertson said increasing the fee schedule would cover the cost of the third-party reviewer so that the solar companies pick up the tab.
Board Chairman Gary Deal said the county needed to make sure the developers pay for the review.
Catalpa Supervisor Paul Bates noted the county was "being inundated with this stuff" so that one county planning employee is entirely devoted to the review with no time left to do anything else.
"I want to make sure we are getting a thorough review of these documents," he said.
Added Deal, "They are feeling stressed out," of county staff, noting the county shouldn't let solar developers "push us around."
Jeffersonton Supervisor Brad Rosenberger said it was "a sad state of affairs" to be so overwhelmed with solar power plant applications.
Deal supported a local engineering firm be hired to do the reviews. Egertson said the firm would be chosen based on its qualifications. The county administrator is drafting a request for proposals for third -arty reviews of utility scale solar projects.
Planning Director Sam McLearen said he hoped the board followed through with the idea.
In the meantime, county staff continues to review three separate large projects that would connect to the Dominion Power transmission line, including Greenwood Solar, proposed for construction on some 1,000 acres of agricultural land in Stevensburg.
Citing an incomplete application, the planning commission last week delayed a vote on approving the site plan until its Oct. 14 meeting. Yet, the Greenwood conditional use permit granted nearly two years ago by the board of supervisors will expire Oct. 2.
An attorney for the project this week filed a request to appear before the county board Oct. 6 to request a permit extension. In order to move forward with site plan review, the extension must first be granted. It is unknown if the board will hear the request in October, according to McLearen.
Another project, Maroon Solar, submitted its application for a conditional use permit in July to build a 149-megawatt project on approximately 960 acres of assembled parcels between Raccoon Ford Road and Mount Pony Road, north of Algonquin Trail.
County staff was still reviewing the proposal as of this week. Staff will issue a report once the applicant is ready for a public hearing before the planning commission, McLearen said. That is tentatively scheduled for the Oct. 14 meeting.
Finally, Cricket Solar is back after abruptly withdrawing its application a year ago to build a plant along Algonquin Trail.
The California-based developer submitted a letter to the county on Sept. 1 requesting a meeting to discuss and negotiate "a siting agreement" for the project. New state legislation allows companies to pursue such arrangements that offer potentially significant amounts of money to localities to mitigate impacts of solar projects.
A meeting date has not been set to discuss this as of yet, McLearen said. Cricket Solar, in its latest correspondence, submitted preliminary map information, but not yet a new conditional use permit application, which will also be required for the proposed 80MW project, he said.