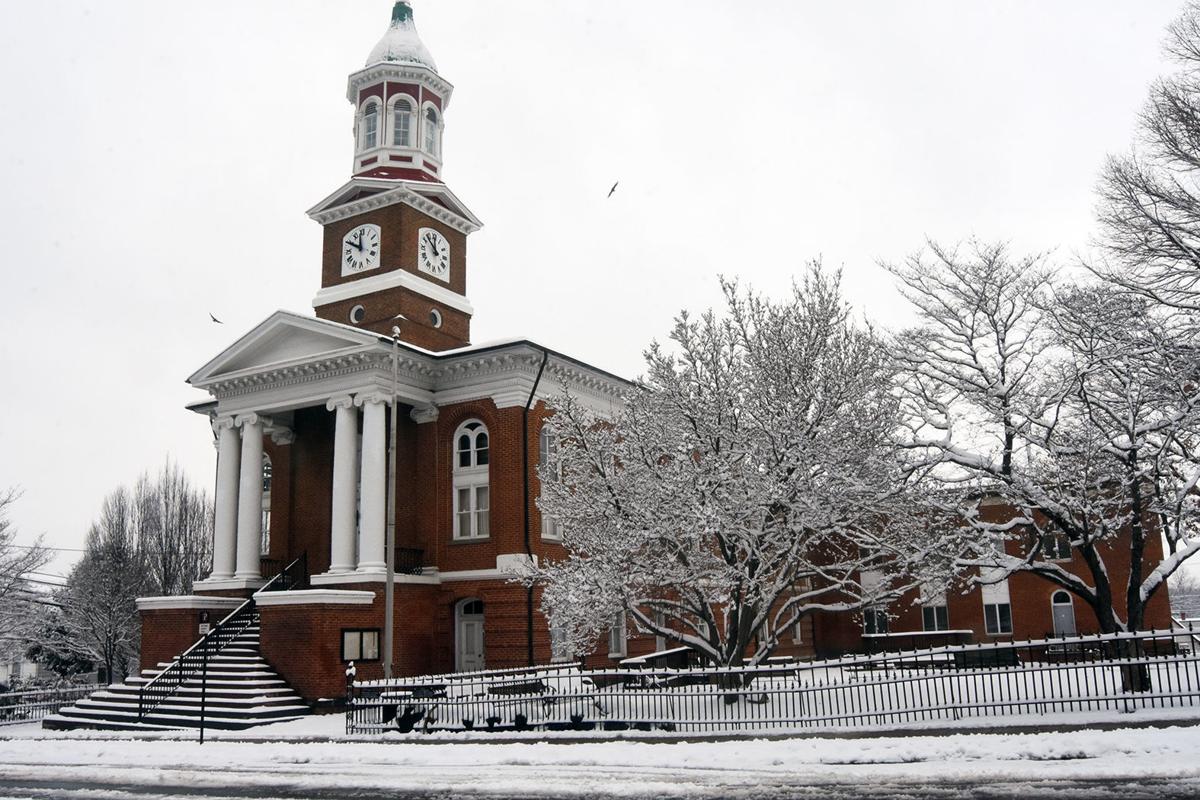 High caseloads are bringing new judges to Virginia's 16th Judicial Circuit.
The Virginia General Assembly passed a budget in 2018 that allowed for two new judgeships in the local circuit: a circuit court judge and a juvenile and domestic relations court judge.
After a resolution earlier this legislative session, lawmakers on Thursday appointed four new judges to the 16th Circuit, which includes Culpeper County. Two will serve in the new positions and two will replace others. Three of the four judges have worked in a commonwealth's attorney's office.
Claude Worrell, a current 16th Circuit juvenile and domestic relations judge, will become a circuit court judge, filling one of the new positions.
The vacancy left by Worrell's move up to the circuit court will be filled by Gilbert "Gil" Berger, a Culpeper criminal-defense attorney.
Berger now operates as a solo practitioner, and will be "winding down" the Culpeper-based Berger Law Office in the coming months.
Unlike the rest of the new judges in the circuit, Berger has not served as a prosecutor. Berger said that during his work as a criminal-defense attorney, he always thought of becoming a judge as the natural progression of his career.
"In my heart, there's always been more to the law than being an attorney," he said in an interview. "In the back of their minds, I think that every attorney has aspirations to be a judge."
Berger began practicing law in 2001 after receiving his law degree from Regent University in 2000. Describing himself as a "late-bloomer," Berger said he did not begin studying law until he was in his 40s.
Prior to Worrell's election to juvenile and domestic court in 2013, Worrell served as an assistant commonwealth's attorney in Charlottesville for two decades.
During his time as a prosecutor, Worrell worked on several high-profile cases, including the 2012 trial of George Huguely V, a former University of Virginia student convicted of murdering his then-girlfriend, Yeardley Love.
The 16th Circuit covers Charlottesville and Albemarle, Culpeper, Fluvanna, Goochland, Greene, Louisa, Madison and Orange counties.
Two Albemarle prosecutors round out the remaining appointments.
Darby G. Lowe, current deputy commonwealth's attorney for Albemarle, will fill a newly created position in the juvenile and domestic relations court. Lowe has served the county for 25 years and was the recipient of the Virginia S. "Ginny" Duvall Distinguished Juvenile and Domestic Relations Court Prosecutor Award in 2017.
Matthew J. Quatrara, a former assistant commonwealth's attorney in both Charlottesville and Albemarle who is now an attorney with the firm Lenhart Petit, will serve as a Charlottesville general district court judge. He will replace retiring Judge Bob Downer.
For five of the years he served as part of a commonwealth's attorney's office, Quatrara was a federal special assistant attorney for the Western District of Virginia, where he prosecuted white-collar crimes. Prior to that, he was an associate for the Richmond-based McGuire Woods, working in commercial litigation and employment law.
Del. Rob Bell, R-Albemarle, said he was pleased with the judicial elections for the 16th Circuit.
"All of the newly elected judges are highly qualified individuals who will serve their communities well," he said.
Bell, who is chairman of the House Courts of Justice Committee, said he is hopeful the new positions on the circuit and juvenile and domestic relations courts will help alleviate the high caseloads and allow individuals to have their cases heard in a timelier manner.
The decision on judicial appointments is made by majority vote of both the House of Delegates and the Virginia Senate. Republicans maintain a slight advantage in both chambers: 51 to 49 in the House and 21 to 19 in the Senate.
It is not yet clear where the judges will serve as assignments are typically decided amongst the judges.
Worrell will begin an eight-year term on April 1. Berger, Lowe and Quatrara will serve six-year terms starting July 1.