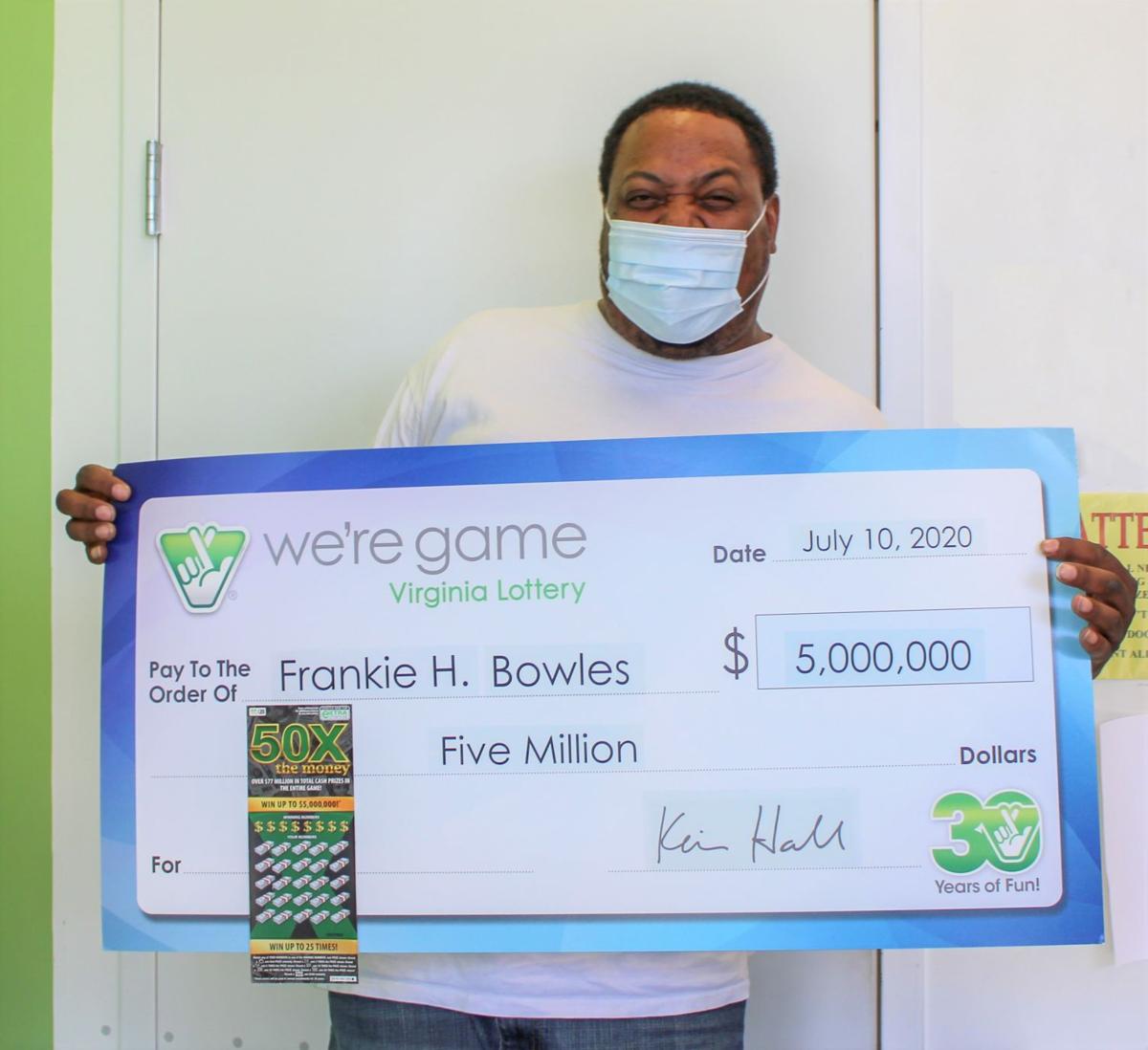 A Culpeper man recently won the $5 million prize on a Virginia Lottery scratch-off ticket, defying some pretty impossible odds.
Frankie H. Bowles was taking a break from his job as a systems administrator earlier this month and grabbed a bite at the 7-Eleven at 883 N. Main St. in Culpeper.
While there, he bought a "50X the Money" ticket from Virginia Lottery, according to a news release on Tuesday from VA Lottery.
As he bought the ticket, the clerk said, "Who knows? You might win the big one."
That's exactly what happened.
When Bowles scratched the ticket sitting in his car outside of the store, he was flabbergasted at what he saw.
"I said, 'This is $5 million!'" he told Virginia Lottery officials. "I couldn't believe it!"
The chances of winning the game's top prize are 1 in 1.795 million, according to the lottery.
The 50X the Money game (game #2010) is one of dozens of scratchers available from the Virginia Lottery. This is the first $5 million top prize claimed from this particular scratcher, which means two more remain unclaimed.
Bowles had a choice of taking the full $5 million in annual payments over 30 years or a one-time cash option of $3,008,434 before taxes. He chose the cash option.
He said he has no immediate plans for his winnings, awarded July 10, except to pay bills, according to Virginia Lottery.
Be the first to know
Get local news delivered to your inbox!