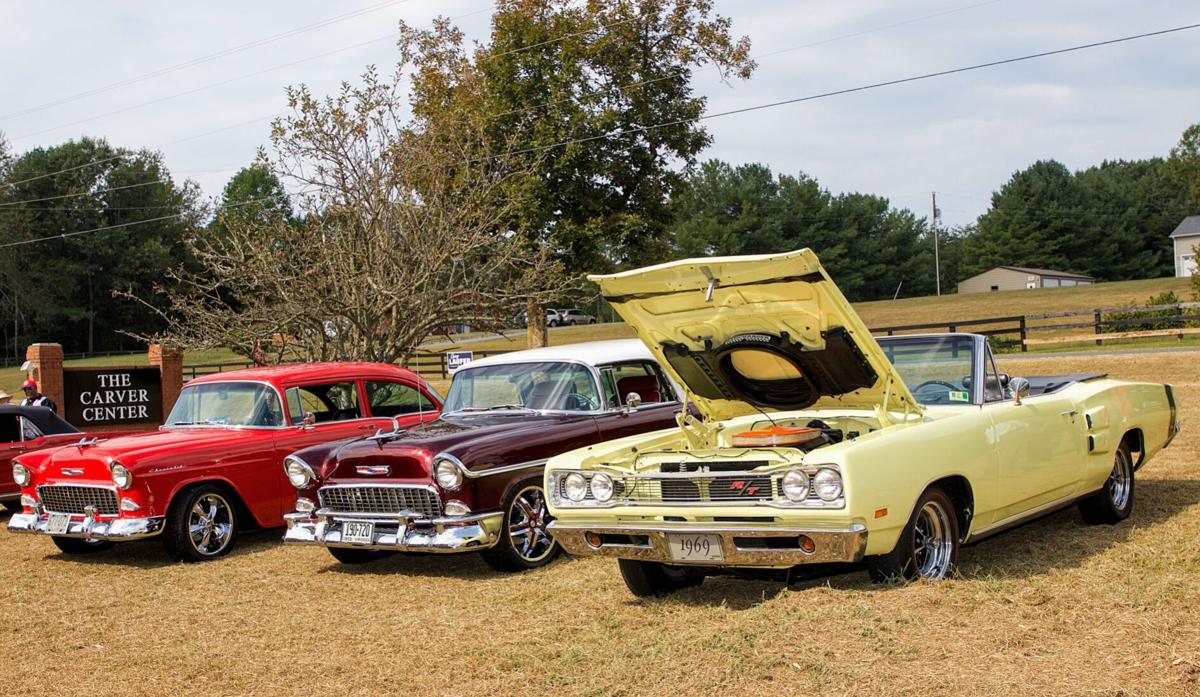 LET'S TALK about things on wheels today.
Every summer, it seems we hear about at least one child or pet that perishes after being left in a hot car with the windows up.
That's a terrible thing to happen and we should always be careful, but especially so when the temperature reaches into the upper 80s and 90s.
I can't imagine ever forgetting one of my children is in the car, but, apparently, it happens.
And my dogs always rode in the back of the truck, where they had plenty of air.
I heard a couple of older people discussing this matter the other day and they concluded that 60 years ago, no one ever heard of a child being left in a hot car with the windows rolled up.
There is a good reason why. Sixty years ago, almost no cars had air conditioning, and no one rolled up their vehicle windows unless it was going to rain. There were even side vents in most car windows that you could turn to direct outside air into the vehicle while you were driving.
Kids left in cars for brief periods of time always had the windows down and, as I said, dogs seldom rode in cars, only in the back of pickups.
In fact, many kids also rode in the back of pickups. That kept them cool on a hot day. Today that's illegal, but I never heard of a single child being hurt while riding in the back of a pickup when I was growing up. And I rode back there hundreds of times. Kids were smarter then.
As I said, the only time you rolled your windows up was when it was going to rain. People were more honest back then and you didn't worry about your car being stolen. In fact, many people left the keys in the ignition.
If it looked like rain was coming, strangers would open your car door and roll up your windows as a favor. It was a different time.
And no one worried about kids getting stolen from an unlocked car with the windows down. That's just the way it was.
During that discussion, someone suggested that car manufacturers develop some kind of alarm to alert people that there was a person or an animal in a car when the heat began rising to a dangerous level. Good idea. There are alerts for seat belts and everything else, so it should be possible.
OK, let's roll down the windows and move on.
I saw an automobile dealer's ad for a 4x4 recently and went in to ask about one. To my surprise, the salesman showed me a big old pickup.
"No, I want one of those 4x4s for my grandchildren. You know, four feet long and four feet wide," I said.
"We don't sell those," the salesman said.
"But you ad says you sell 4x4s," I replied.
"The ad means four-wheel-drive vehicles," he said.
"You mean you sell four-wheel-drive vehicles with 16 wheels? Four times four is 16."
"They don't have 16 wheels. They just call them 4x4s."
"They just do," the man said.
I left shaking my head. My grandchildren were so looking forward to playing in one of those little 4x4 cars.
Another advertising problem.
The steering went out on my lawn mower recently and I had to decide whether to get it fixed or buy a new one.
"You need one of those zero turn mowers," the man at the store told me.
"Zero turn? I've already got a zero turn," I said. "That's the problem with my old mower—the wheels won't turn at all. You can't get more zero turn than that."
"No, zero turn means it will turn any corner."
"Shouldn't that be a 360-degree-turn mower?"
Maybe so, but they call it a zero turn."
Same answer the 4x4 man gave me.
I decided to fix my old mower. No sense paying $3,000 for a new mower that won't turn any more than my old one.
And I always keep the windows down when I'm mowing, especially on hot days. I like to be careful.
Be the first to know
Get local news delivered to your inbox!