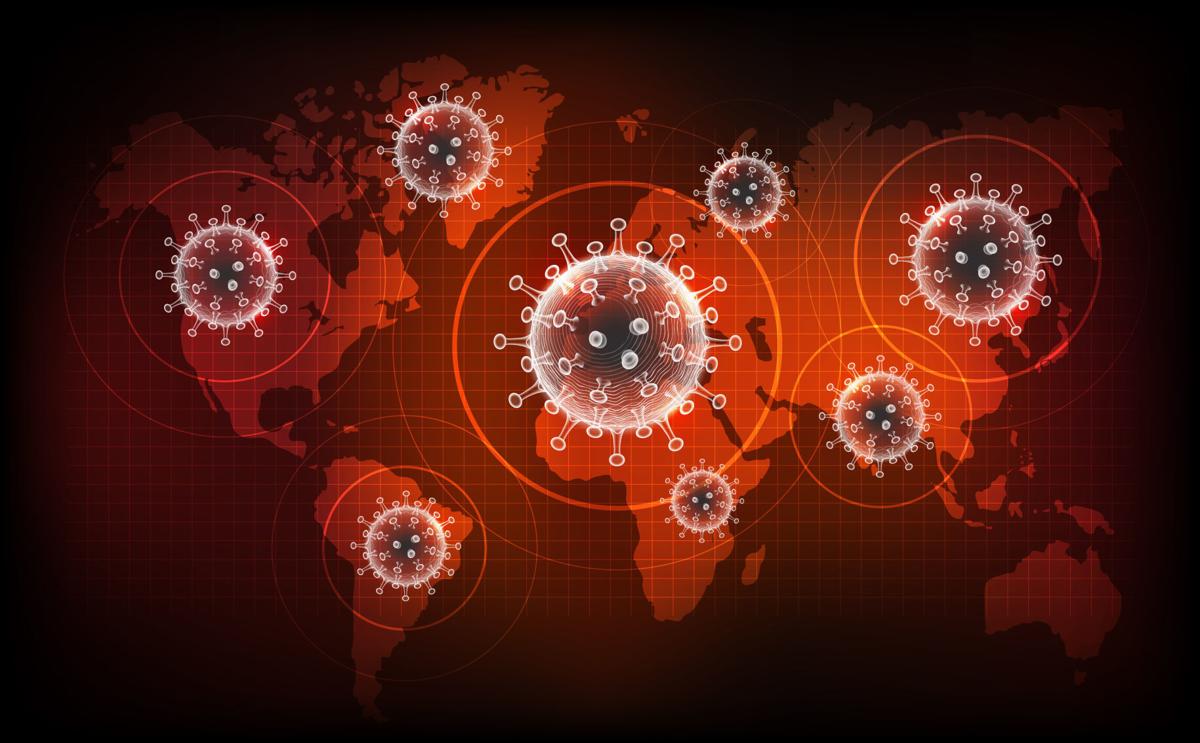 COVID-19 cases continue to go up at a rate not seen before in the Rappahannock-Rapidan Health District, especially in Fauquier and Culpeper counties, according to District Health Director Dr. Wade Kartchner in his dispatch Tuesday.
While the bulk of the Culpeper cases can be ascribed to the ongoing outbreak at Coffeewood Correctional Center in Mitchells, the remainder there and in Fauquier and the rest of the district don't appear to be related to any particular outbreak or event, he said.
"This is concerning because from an epidemiological standpoint, it is easier to react to an outbreak because we can identify a population easier and locate their contacts," Dr. Kartchner said. "This recent rise in numbers is problematic because it is related in a temporal sense to people getting together in groups (think Halloween) and ignoring those simple measures that would help prevent infection."
The Virginia Dept. of Health reported a daily increase of 38 COVID-19 cases in Culpeper County on Tuesday for a total of 1,825 and one more hospitalization since Monday.
Fauquier County has 1,291 cases as of Nov. 17, compared to 1,215 on Nov. 13, according to VDH. Deaths from the infectious respiratory disorder in the five-county region appeared to be holding steady in recent weeks. However, Orange County reported an additional death (seven total) compared to six on Nov. 13 and 495 cases.
The outbreak continued Tuesday at Coffeewood in southern Culpeper County where the average daily inmate population is 889 men.
Virginia Dept. of Corrections reported 206 novel coronavirus cases among inmates as of Nov. 17, no change from the day before, and two inmates currently hospitalized. There were 25 Coffeewood employees positive for the virus as of Tuesday—two more than on Monday.
Kartchner noted new pandemic restrictions put in place Sunday by the governor, most notably, requiring people aged 5 and older to wear masks while inside in public.
According to Orange County Public Schools Superintendent Dr. Cecil Snead, in a blog post on Tuesday, "When indoors and in the presence of at least one other person, all students 5 years old and all employees are expected to wear a face covering. This is more extensive than the guidance we have practiced in the past. We are now required to wear our face covering at all times. The only exceptions are when one is eating, drinking or participating in recess outdoors."
Other changes now in place include a prohibition on selling alcohol after 10 p.m., a decrease in occupancy in fitness and exercise facilities and the prohibition of gatherings of more than 25 people in various venues, both public and private. Religious services will continue to have more than 25 people in attendance, Kartchner said.
The Health District offered a free drive-thru COVID-19 testing clinic last week at Brandy Station Volunteer Fire Dept. Of the 73 residents tested, none were positive for COVID-19, according to RRHS Population Health Coordinator April Achter.
Kartchner said, "My hope is that we can enjoy a wonderful holiday season, all the while taking note of those steps we need to take to assure that we keep ourselves safe as well. Please be careful and mindful. Wash your hands, Watch your distance, and Wear a mask."
Be the first to know
Get local news delivered to your inbox!