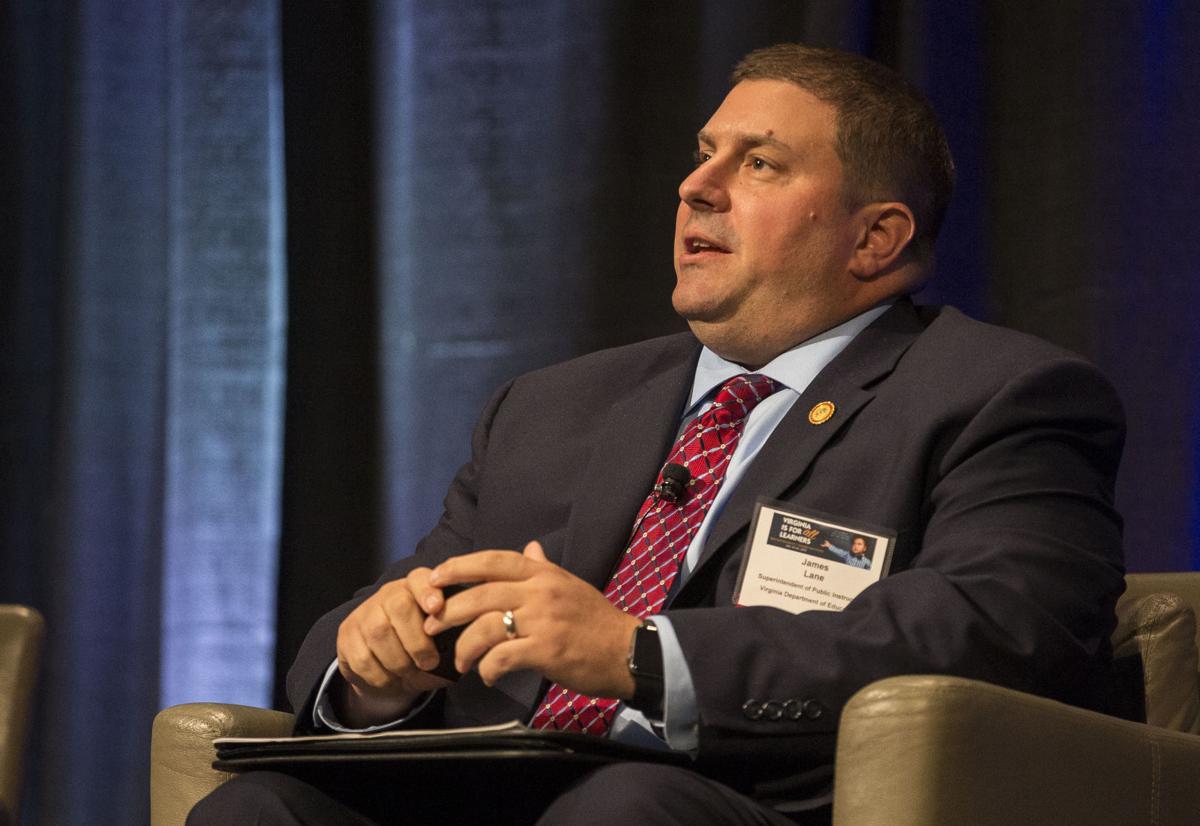 The Virginia Department of Education is asking English Language Learners to take a federally mandated English proficiency test in person. But as COVID-19 cases hit record highs in Virginia, some teachers say that any in-person testing is irresponsible, and they want state Superintendent James Lane to advocate alongside them.
State education officials say the ACCESS test, which is taken annually, is needed now more than ever due to the pandemic. WIDA, the company that administers the test in Virginia, did not provide a remote option.
"Ultimately, significant concerns of equity, burden on local educators and families of multilingual learners, validity, security and costs associated with a remote administration of ACCESS outweighed the potential benefits," the company stated on its website, of opting against a remote option.
Teachers have equity concerns of their own with the required in-person testing to a group mostly made up of students of color. The state education department has extended the window for testing to allow fewer students to test at a time, but critics of the plan say they expect more from Lane.
Not all districts are taking advantage of the extended time frame. While Richmond, Hanover, and Chesterfield counties said they will likely extend efforts with a new June 25 deadline, which was originally supposed to close in April, Henrico County Schools says it won't do the same. 
Andy Jenks, the district spokesman, said Henrico is not planning to take advantage of the extension offered by the VDOE since many students in the county will likely be entering into other End-Of-Year tests like the PSAT and SOLs.
Teachers who work with English learners also are questioning the validity of test scores collected during a time when school environments have been upended because of the pandemic.
Teachers Tori Pierson and Anne Forrester launched a petition that more than 500 people have signed over concerns about requiring students learning English to test in person, especially since a majority of those students in Virginia are Latino. Out of Virginia's nearly 104,000 ELL students, about 74,000, or 71% of them, are Latino, a population that has been devastated by COVID-19. 
According to a study from Stanford University, more than half of all in hospital deaths related to COVID-19 in the U.S. were made up of Black and Hispanic people. In August, at the six month mark of the pandemic, Latinos had three times the number of COVID cases in Richmond while accounting for about 7% of the population.
"We really need people with more authority and power to match our efforts," Forrester said in an interview. "To speak up and address the fact that regardless of what the law says, or what the federal government decides, it's reckless and not safe to ask kids and families to come in to take an in person test right now."
The National Association for Bilingual Education, TESOL International Association, the Lawyers' Committee for Civil Rights Under Law, and other organizations who advocate for ELL students echoed teachers' concerns in a December 29 letter. 
"With the increasing surge in COVID-19 cases, schools that operated in-person or hybrid learning models have also reverted back to virtual learning," the letter stated. "Forcing students to attend schools that have been closed due to health risks solely for testing will likely only raise stress levels for students, impacting the validity and reliability of their assessment results."
In Georgia, state Superintendent Richard Woods, has publicly advocated for the need to waive all federally mandated testing during the pandemic.
Woods was denied a waiver from the U.S. Department of Education. Former Education Secretary Betsy DeVos said in a statement that states shouldn't expect any waivers for testing mandated by under the Every Student Succeeds Act. Woods vehemently spoke out in objection to DeVos.
When asked if Lane was in the position to do the same, Virginia Department of Education spokesman Charles Pyle said department officials thought the best thing to do was offer more flexibility to allow less students in one testing location at once.
"Rather than pursue an avenue that was closed, our focus has been on providing as much flexibility as possible for the administration of these federally mandated assessments," Pyle said in an interview, "and recognizing that it's important to assess where these students are in terms of their acquisition of English one year after schools were closed."
Oher English proficiency test companies, like the Data Recognition Corporation, have adopted a virtual testing option. But to switch to a different test, the Virginia Board of Education would have to vote on the matter. The department would then have to go through a lengthy process to have that test approved by the U.S. Department of Education.
The ACCESS test is taken in four sections: Speaking, Listening, Reading, Writing. It's usually taken over a course of days for all ELL students. Teachers are allowed to opt out of proctoring duties, but students can't opt out of testing. Locally, there are nearly 11,000 English language learners who might be required to take the test.
A looming risk of catching COVID-19 could cause a high number of teachers to opt out, leaving fewer teachers to proctor students over an increased time period.
According to a study by McKinsey & Company, a consulting firm that often releases research on education, ELL students are often at risk for falling further behind if their parents also are not proficient in English, leaving them unable to supervise their students.
Forrester said that the voice of the VDOE is vital as President-elect Joe Biden's new administration comes in. She hopes that incoming education secretary, Miguel Cardona, who was an English Language Learner himself when he was in school, will understand why it is important to waive these tests.
"I feel like there's a lot of leverage in that," Forrester said. "I feel like the VDOE need[s] to be the one calling that out now and putting that on the national radar now, so that as soon as that person is installed in [Biden's] cabinet, they can make that call on a national level that testing can be waived if necessary."