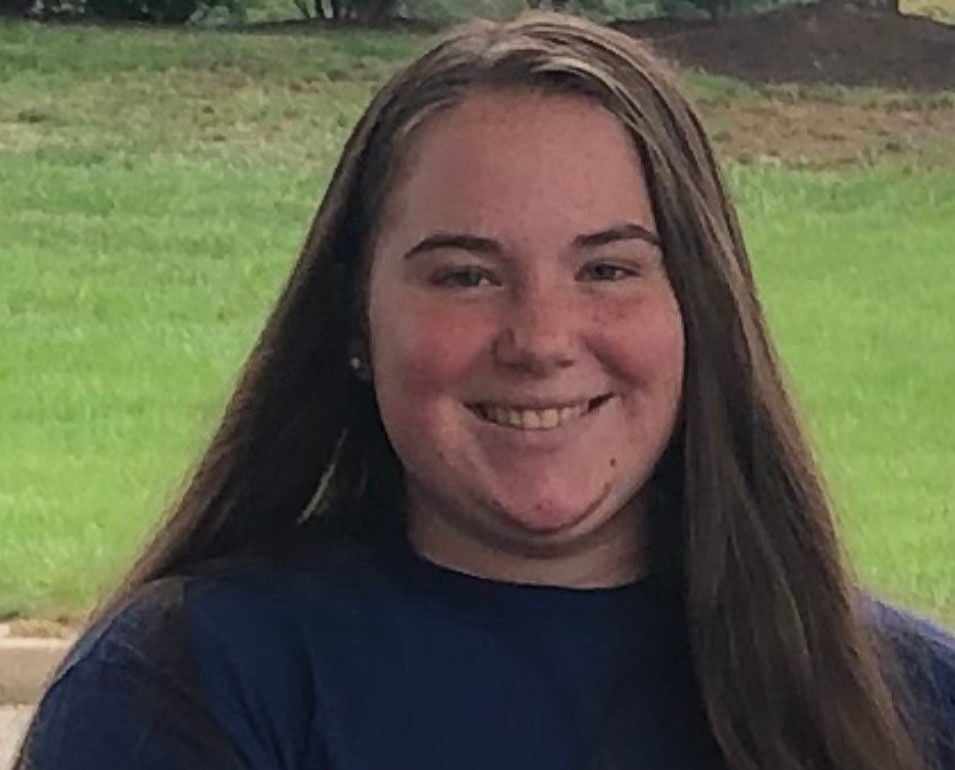 Parents: Tom Griffith & Brian and Michelle Kimble
Classes: Mountain Vista Governor's School Advanced Placement Government, MVGS Biology 2: Advanced Topics, MVGS Micro & Macroeconomics, MVGS AP AB Calculus, Concert Band, AP Literature and Composition, Sports Medicine I, Sports Medicine II
Honors: 1st Chair All District Symphonic Band, Academic Achievement Award-German, Academic Achievement Award-Band, AP Scholar, Honor Roll and Perfect Attendance
Extracurricular: EVHS Softball, EVHS Volleyball, Concert Band, Mountain Vista Governor's School and Acts of Kindness STEAM
Community: The Acts of Kindness STEAM group organizes events to better the community, currently care packages to donate to seniors at The Culpeper. I also volunteer at events organized by EVHS.
Hobbies: When I have free time I like to spend time with friends and family making memories.
Ambitions: I plan to go to college and major in biomedical engineering, and work on the project developing 3D printed organs.