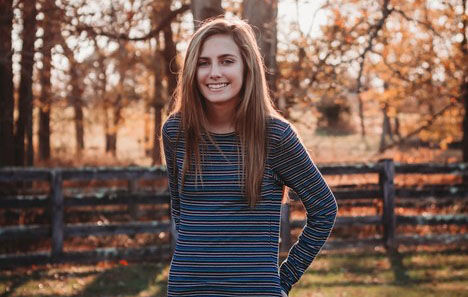 Parents: Karen & Kenneth Corron Jr.
Classes: Introduction to Power, Structural & Tech System, Driver's Ed/ Health PE 10, World History Advanced Placement, Algebra II Advanced, Chemistry Honors, Child Development, Spanish III, English 10 Honors
Extracurricular: All-A Honor Roll, FFA
Community: Evolve community events, SAFE, FFA, Maker's Faire volunteer and Agriculture Showcase volunteer
Hobbies: playing soccer, hanging out with my animals and outside.
Ambitions: In my future I want to go to college and study animal health and behavior, and graduate with a bachelor's degree in animal science and biology. I want to graduate with these degrees because after college I want to help special needs and hospice animals find a forever home and lower the euthanasia rates for these animals in shelters and improve their lives. Or I want to have a farm where all types of special needs animals (farm animals too) could live out the rest of their lives in peace and without pain.