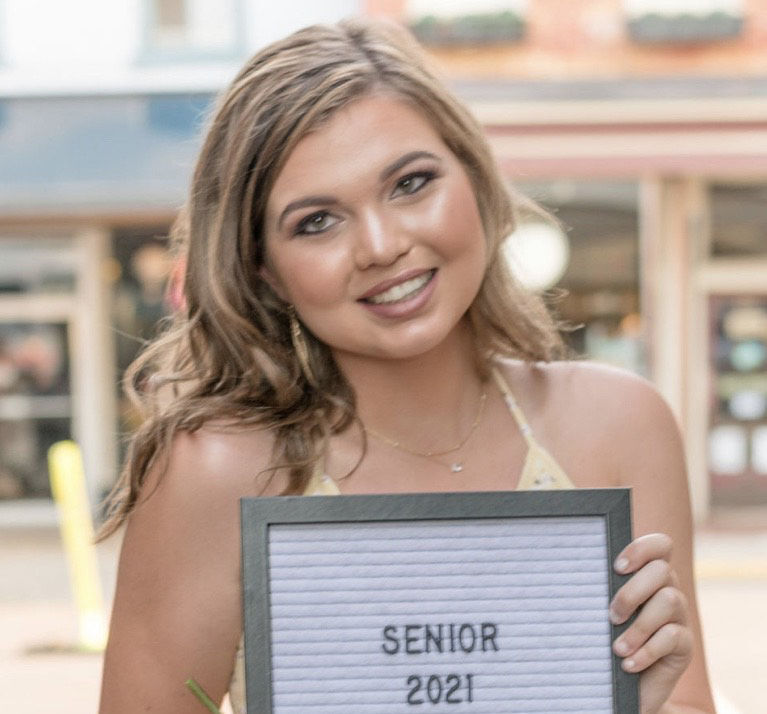 Parents: John & Paige Walker
Classes: Advanced Mixed Treble Choir, Advanced Placement Government, Dual Enrollment English 243/244, DE Spanish, Nursing Healthcare Technician, Honors Human Anatomy, Germanna Psychology, Germanna Medical Terminology and Germanna Orientation to Health Professions.
Honors: All District Choir, All State Choir, and National Honor Society
Extracurricular: EVHS Choirs, EV Musicals and performing in and around Culpeper
Community: Volunteering at Recitals at MFA Studios in Lake of the Woods and volunteering for Mrs R.
Hobbies: Singing, performing, learning new instruments, reading, spending time with my sisters and parents.
Ambitions: After graduating high school, I plan to attend school at the University of Mary Washington to obtain my B.S.N. While at Mary Washington, I intend to travel to third world countries through Smile Train with my plastic surgeon, who did most of my operations for my cleft lip, to assist him in repairing clefts for the less fortunate. After graduation from Mary Washington, I want to go into the Air Force as either a trauma nurse, flight nurse or midwife.