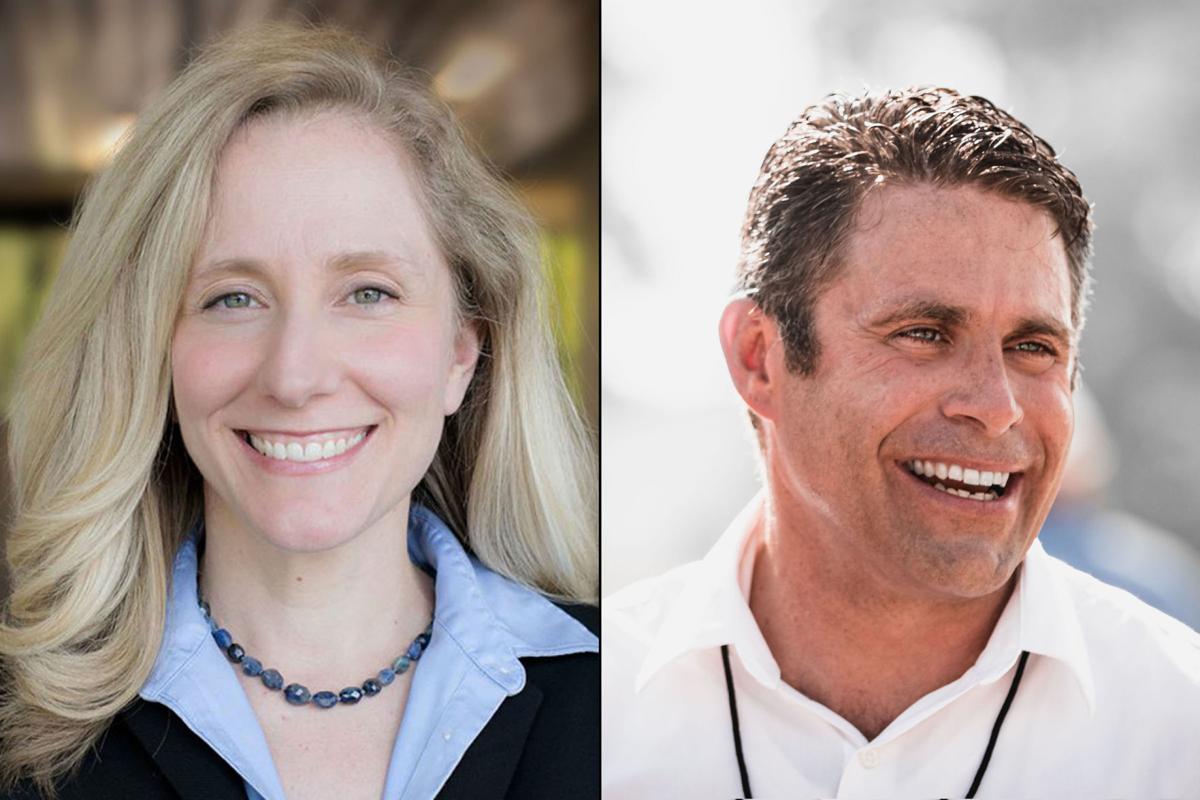 With less than two months until Election Day, Virginia's 7th Congressional District race is heating up.
One example is a new TV ad that claims Republican candidate Nick Freitas "supports a plan letting insurance companies deny coverage for preexisting conditions like asthma or diabetes." Such protections are a signature feature of the Affordable Care Act.
The ad, "Couldn't Be," began airing in the Richmond and Petersburg areas last week. Freitas, who has represented Culpeper County in the Virginia House of Delegates since 2015, is challenging U.S. Rep. Abigail Spanberger, D-Henrico.
A fact-checking service managed by The Poynter Institute of Tampa, Fla., rates the ad's statement as true. Staffed by editors and reporters from independent newspapers, the Pulitzer Prize-winning PolitiFact website checks the accuracy of elected officials' claims with a Truth-O-Meter that rates statements as "True," "Mostly True," "Half True," "False" and "Pants on Fire."
The Democratic Congressional Campaign Committee, the official campaign arm of Democrats in the U.S. House of Representatives, cited a May 2, 2018 newspaper article in The Virginian-Pilot, PolitiFact Virginia said.
The Pilot quoted Freitas calling the ACA, also known as Obamacare, a "cancer" that would lead to a government-run health care system. The Norfolk newspaper was reporting on the Culpeper County legislator's bid for the GOP's U.S. Senate nomination. Freitas was debating E.W. Jackson, one of his rivals.
On Facebook on June 1, 2018, Freitas wrote: "As your next U.S. Senator, I will lead the fight to repeal Obamacare full-stop," PolitiFact said.
Responding to the TV ad, the Freitas campaign emailed supporters Friday to request more donations.
"Even the DCCC knows that Abigail Spanberger is on the ropes. We've made incredible progress so far—so much so that now the DCCC has moved up their attacks against Nick by multiple weeks," it told backers. "... we're about to get slammed with a slew of fake news attacks and lies. We're now in the fight of our lives to push back against these attacks."
Among the six marquee issues he tackles on his campaign website, Freitas does not include health care.
For Republicans, a big issue has been how they would create a free-market health-care system yet provide affordable insurance coverage for Americans' pre-existing conditions.
For years, they've sought to abolish the Affordable Care Act. But they also have pledged to safeguard long-term coverage for pre-existing conditions.
Obamacare bars insurers from charging anyone more than three times the premium a healthy 21-year-old would pay for the same policy. Without a replacement for the ACA, insurers could raise prices or restrict or end coverage for previous conditions.
Some Republicans have favored repealing Obamacare before a replacement is found. They include Freitas, PolitiFact Virginia's analysis found.
"Obamacare is hurting people ... and yet progressives demand that we find an alternative to Obamacare before we can repeal it," Freitas wrote on Facebook on Dec. 13, 2014. "This is a little like someone repeatedly punching you in the face and demanding that you find an alternative activity for their fist before they agree to stop."
Joe Desilets, Freitas' campaign manager, told PolitiFact that the state lawmaker still wants to abolish Obamacare.
But he said Freitas is dedicated to protecting coverage for pre-existing conditions and, contrary to what he said in 2014, wants a replacement plan before the law is repealed, PolitiFact said.
Desilets said Freitas is not committed to a specific plan to protect pre-existing conditions. "Tax credits, a more targeted health care system. There's a number of ways you can do it," he told the fact-checking site.
Desilets did not respond by presstime Saturday to a late-afternoon query from the Star-Exponent about the campaign's response to the DCCC television ad.
In 2018 in the Virginia General Assembly, Freitas supported expanding short-term, inexpensive health policies—favored by President Trump—that don't comply with Obamacare and often don't cover pre-existing conditions, PolitiFact said.
"All of these positions open the door for the sale of policies that don't insure preexisting conditions," PolitiFact Virginia concluded. "They overshadow Freitas' vague promise this year—made through his campaign manager—to protect such coverage while working to end Obamacare.
"We rate the DCCC's claim True."
Be the first to know
Get local news delivered to your inbox!