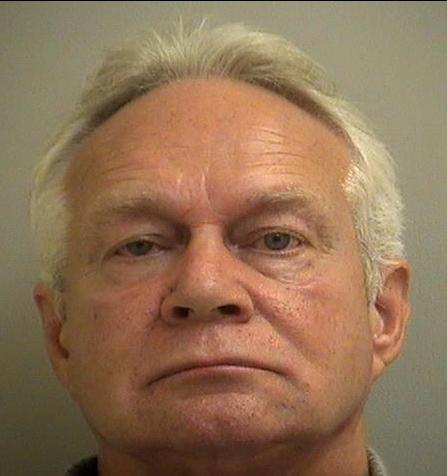 A longtime King George resident and former chairman of the county School Board was convicted Thursday of leaving the scene of a fatal hit-and-run incident in 2019.
John Cecil Davis, 62, entered a plea of no contest in King George Circuit Court to a charge of felony hit-and-run. The charge stems from the Oct. 25, 2019, death of 44-year-old Jose Mendez Mendez, who was found dead in a ditch on Dahlgren Road near Hill Drive the morning after he was struck.
Davis' conviction carries a maximum penalty of 10 years in prison, but an agreement worked out by prosecutor Charlie Clark and defense attorneys Jim Breedon and Jeff Mathews limits Davis' maximum active sentence to five years. As part of the agreement, a felony murder charge was dropped. Davis was allowed to remain free on bond until his sentencing, which is set for Jan. 6.
According to the evidence presented by Clark, Mendez's body was discovered about 7 a.m. on Oct. 26, 2019. He had left his home the previous night to walk to a 7–Eleven. Clark said Mendez decided to walk instead of drive because he had been drinking.
The evidence showed that Davis had been at the China Garden restaurant in Dahlgren that night, about a quarter-mile from where Mendez's body was found. Pieces of a 2004 Ford Expedition that later tied Davis to the incident were recovered at the scene, and a witness reported seeing Davis drive off Dahlgren Road close to the time that Mendez was walking in the area. That witness got one of Davis' friends to text him to make sure he got home OK. Several witnesses reported seeing Davis drinking that night, Clark said.
Following Mendez's death, detectives handed out fliers and talked to multiple people seeking tips about the incident. On Nov. 15, 2019, the Sheriff's Office received an anonymous note that read, "Hit and Run on Dahlgren Road. John Davis."
After learning that Davis had an Expedition, police went to his home with a search warrant. The vehicle was not there and Davis refused to tell police where it was. Clark said Davis never asked why officers were there or why they wanted to see his vehicle.
Detective Lt. Drew Massey knew that Davis' family owned property in Westmoreland County with multiple outbuildings. Massey had hunted on the property with Davis' father.
Police obtained another search warrant and found Davis' Expedition in a garage on the Westmoreland property, 25 days after the hit and run. Clark said Davis had been attempting to fix the damage on his vehicle while it was concealed, and a box of car parts addressed to Davis was seized.
Forensic evidence showed that the car pieces found at the crash site had come from Davis' vehicle.
Police also recovered Davis' bank and phone records, which showed he was in the area about the time Mendez was killed.
Davis served at least three terms on the county School Board and was chairman in 2015. He is no longer on the board.