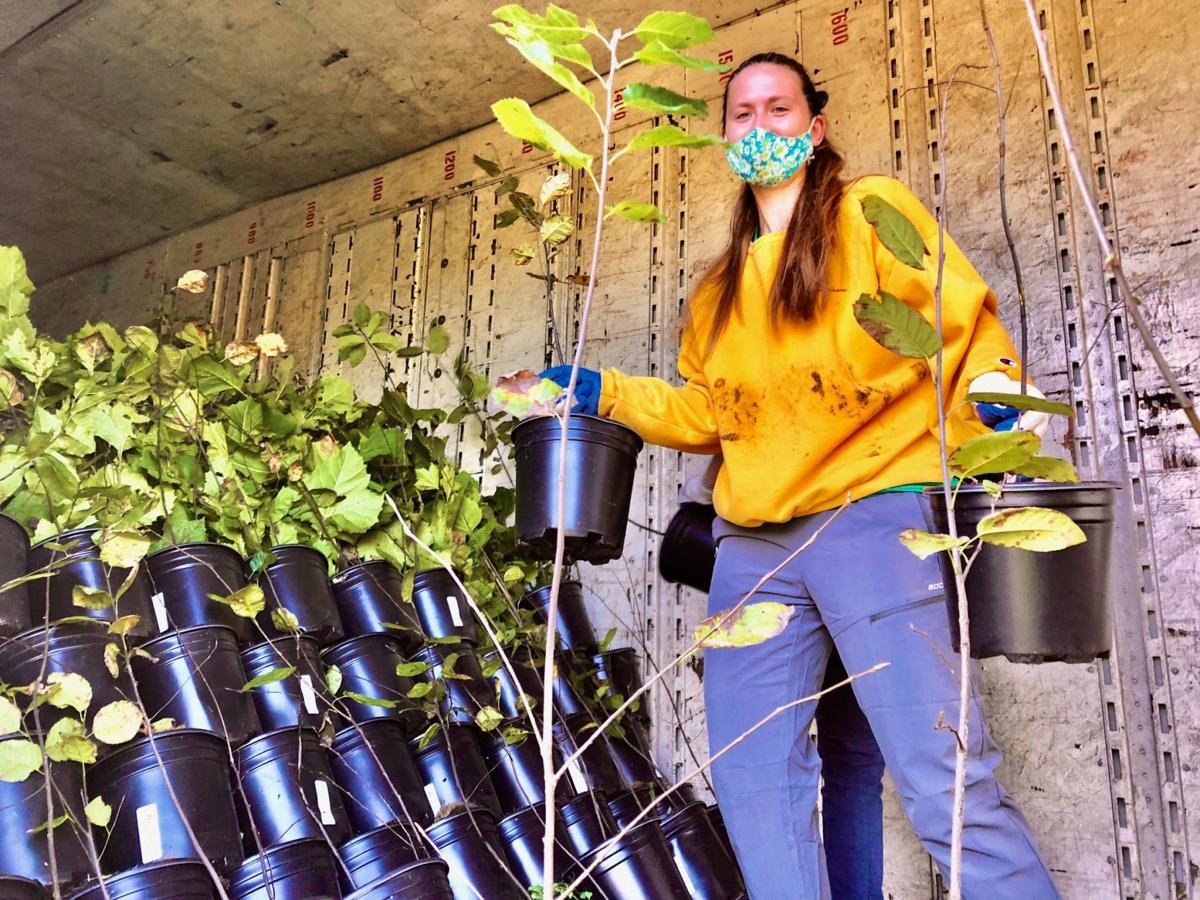 It's fall and Mother Nature is hunkering down for winter, but there are free trees to be had.
Next weekend, Culpeper-area residents who register can receive up to three trees—river birch, sycamore and black willow—from a regional conservation group that recently set up shop in Culpeper County. One to three gallons in size, every thee is a species native to the region.
Friends of the Rappahannock will give away the trees on Oct. 24 from 9 a.m. to 1 p.m. at the Culpeper Sports Complex next to Eastern View High School, at 16358 Competition Drive.
FOR is partnering with Culpeper County Parks & Recreation, Rappahannock Electric Cooperative and the Rappahannock-Rapidan Regional Commission for this event.
The giveaway is but one part of a massive tree-planting campaign—with about 1,800 trees in all—that FOR has recently undertaken in the Rappahannock's headwaters region.
Volunteers have already planted hundreds of trees in Culpeper.
But this autumn, FOR members and the public will be invited to several days of planting more trees along waterways in Culpeper, zones known to biologists and botanists as "riparian buffers."
Joining with the Piedmont Environmental Council, FOR is embarked on a Headwater Stream Initiative to offer free technical assistance, project design, materials and labor to plant native trees and shrubs in riparian zones on properties that qualify in the headwater counties of the Rappahannock River watershed.
Trees strengthen communities by increasing property values, making public spaces more livable, and improving the environment, FOR said.
Native trees sequester carbon to improve air quality, catch and filter polluted stormwater before it enters local streams, provide forage and habitat for fish and wildlife, stabilize soils and stream banks, prevent erosion, and naturally regulate temperatures in urban areas, the nonprofit group said.
The native-tree project is made possible by grants from the National Fish and Wildlife Foundation and the Arbor Day Foundation. It is also supported by the Chesapeake Bay Stewardship Fund.
In August, 31 volunteers turned out to clean up Culpeper's Rockwater Park and plant trees there, coming from Culpeper, Stafford, Rappahannock, Fauquier and Fairfax counties. Together, they removed more than 15 bags of trash, plus automobile tires, shopping carts, bike parts and lawn chairs from Rockwater Park and Mountain Run.
After policing the park's stretch of Mountain Run, the volunteers also mulched young, native trees throughout the town preserve to make them healthier and improve their root systems.
Earlier this summer, Friends of the Rappahannock opened its Headwaters Office in Culpeper, which serves Culpeper, Fauquier and Rappahannock counties. The nonprofit also has a regional office in Tappahannock.
Headquartered in Fredericksburg, the 35-year-old group works to "be the voice and active force for a healthy and scenic Rappahannock River."
Be the first to know
Get local news delivered to your inbox!