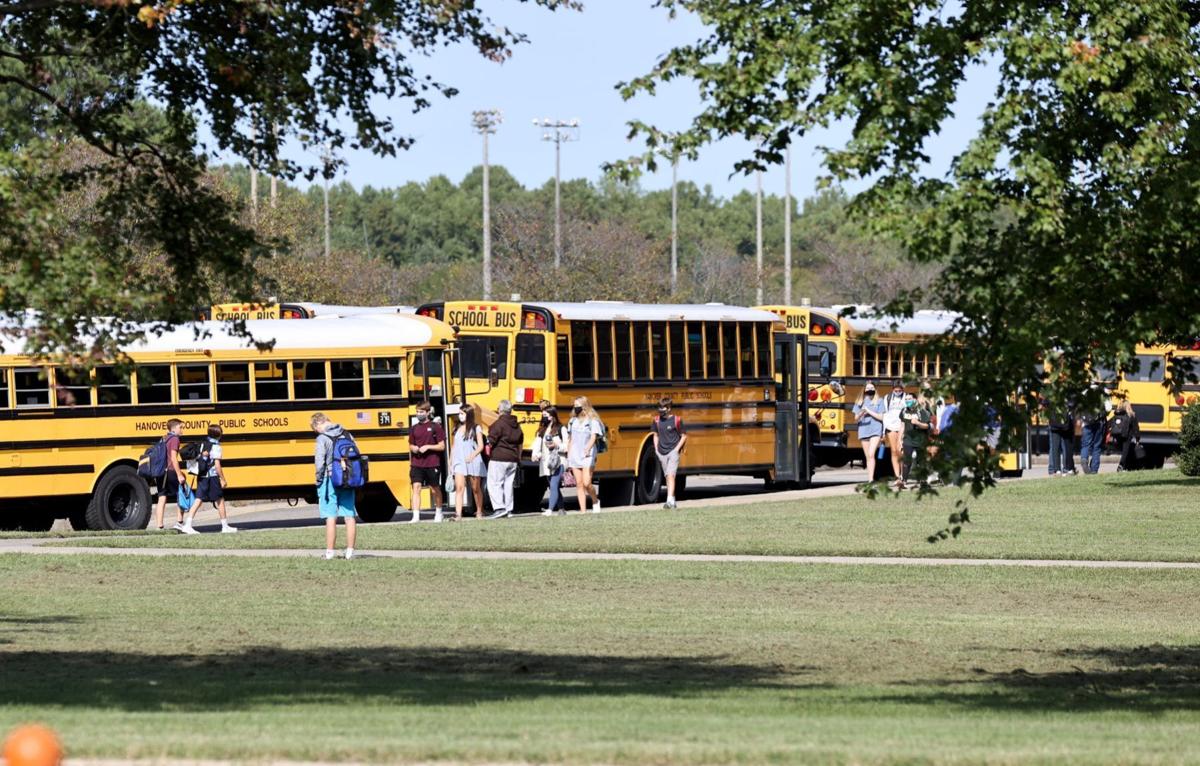 It was standing room only inside Hanover County's School Board meeting room Tuesday night, as parents, educators and others were present to weigh in on proposed policies for transgender students.
The board was scheduled to hear a first read of the policies, which it was required to have in place before the first day of school last month, but concerns by board members delayed the required adoption.
Virginia's General Assembly's passed legislation in 2020 requiring the Virginia Department of Education to create model guidelines for the treatment of transgender and nonbinary students. The VDOE's guidelines note that students should be allowed to use gender pronouns and names that reflect their preferred gender identity and to dress and use school bathrooms and locker rooms in ways that conform to their preferred gender identity.
Another component suggests that schools could withhold information from parents and guardians about students' preferred identities if a student requests privacy. All Virginia school divisions were instructed to "adopt policies that are consistent with but may be more comprehensive than the model policies developed by [VDOE]."
Hanover's proposed policy language was added to two existing sections of School Board policies—equal educational opportunities and student records.
The new language in the former says that students who express a gender identity that differs from their official education records may seek help from their school counselor. Once the school has been notified—and with consent of parents or legal guardians—students can use "single-user restroom facilities, which are open to all students, or the restroom or locker room assigned to the student's expressed gender identity."
That proposed policy also says that with the exception of middle or high school sports, which fall under the oversight of Virginia High School League, the Hanover school system will not segregate students by gender when there's no "legitimate educational purpose," and that in cases of gender-specific courses or sections within a course, "transgender students are allowed to enroll in the course corresponding with their gender identity."
Within the records policy, proposed changes explain that the county is required to maintain information such as students' legal names and sex recorded at birth and report it for purposes such as standardized testing. But absent a reason like the standardized reporting procedures, the proposed policy says "school staff should avoid the inadvertent disclosure of such information" about transgender students' preferred identities.
The proposal also says that at the request of students or their parents or guardians, "school staff will use the name and gender consistent with the student's gender identity on other school records or documents."
The board will vote on all of the proposed policies at its November meeting.
Earlier Tuesday evening, before board members could discuss the changes, attendees spoke during the public comment segment of the meeting, mostly in opposition to the state law—particularly the aspects that allow transgender students to use bathrooms and locker rooms corresponding with their preferred gender.
Hanover parent Sabrina Civils was one of about 10 people who said she's opposed to the proposed policies. She said she's scared for her daughter if those policies were to be put in place, because the policies "will be taken advantage of" and lead to sexual assaults and other violence—to boys and girls—in bathrooms and locker rooms.
"Sexual assaults happen to both" genders, Civils said, and "I am scared for my daughter [and] I do not want to hear that I'm overreacting."
Another parent, Jennifer Rath, echoed those thoughts, saying that children who are exposed to other genders in locker rooms and bathrooms can be "traumatized." She asked board members what they were going to do to make sure every child is safe, adding that the impact of the policies, if adopted, "does not scream safe to me."
Several attendees, however, spoke in favor of the board adopting the policies, including two speakers who read letters on behalf of parents of transgender children.
Kelly Merrill, the mother of a transgender child, encouraged the board to stop "resisting" and adopt the policies. She said the School Board has heard from families and parents like her—not just the opposition.
She noted that board members are not experts on transgender issues, and encouraged them to educate themselves using resources other than well-known conservative organizations like the Family Foundation of Virginia, of which a representative was present at the meeting and spoke out against the policies.
Merrill said asking a group such as that for help was like relying on an "arsonist to put out a fire."
Transgender children come from all walks of life, "even good conservative families," Merrill said, and those students are in need of the board's advocacy. "Our kids' lives depend on it."
In one instance, audience members who opposed the policies—and were jeering at speakers who spoke in support—were admonished by board member Sterling H. Daniel to be respectful of every one who spoke, whether they agreed with the speakers or not.
The School Board's policy of a one-hour public comment limit meant that 10 people who signed up to speak did not do so. Some members of the audience objected loudly, calling for the board to extend the public comment time.
The board's attorney, Lisa Seward, clarified for board members during their brief discussion period that while the state law doesn't include enforcement mechanisms—and has said school divisions' funding will not be cut as a punitive measure—not adopting such policies can likely lead to civil lawsuits against the school division, like has happened elsewhere around the state.