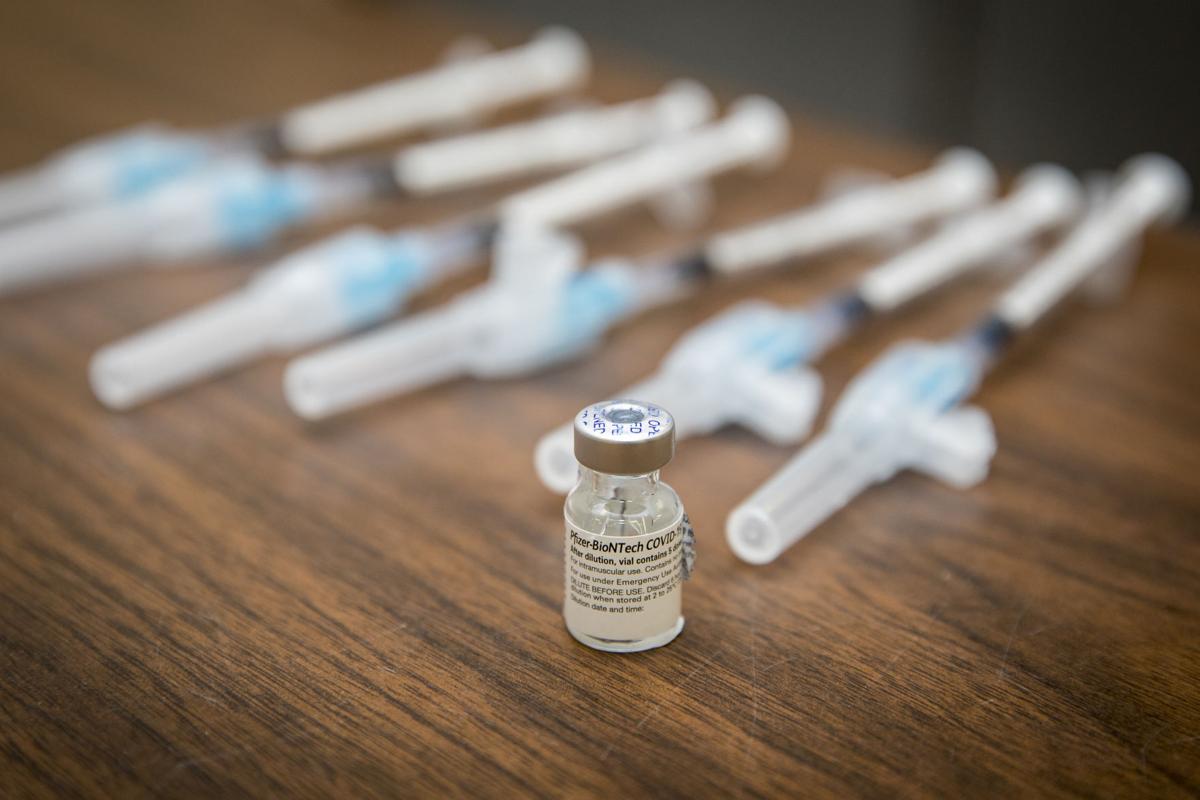 Most Culpeper-area residents listed as first priority by the Virginia Department of Health to receive a COVID-19 vaccine will have been given the shot by the end of next week, the Rappahannock-Rapidan Health District announced Friday.
Nearly 1,000 frontline health-care workers and first responders have been vaccinated by the Health District team at a central location in the district, in collaboration with Culpeper Medical Center and Fauquier Health.
"We plan to evolve (soon) to a larger site, with pop-up events in other counties and/or Saturday availability," said Dr. Wade Kartchner, the Health District's director. "We continue to recruit staff and volunteers and look forward to the time when vaccine is distributed to medical providers and pharmacies as well."
Although many are receiving the vaccine, "everyone is encouraged to continue safe practices to prevent the spread of COVID-19," Kartchner urged. "Continue to wear cloth face coverings or masks, stay at least six feet away from others, wash your hands well and often, and avoid gatherings with anyone who is not a member of your household."
This week, Gov. Ralph Northam released a prioritized list of essential workers and when they will receive the COVID-19 vaccine in Phases 1B and 1C of the release.
In Phase 1B, frontline essential workers such as K-12 teachers and staff, grocery-store workers, migrant farmworkers, corrections facility employees and people who are incarcerated, and those working or living in homeless shelters will be given the vaccine. The Health District said people over the age of 75 will also get the shot in this stage.
The district, which includes Culpeper, Fauquier, Madison, Orange and Rappahannock counties, will start this phase of vaccine delivery the week of Jan. 18.
In Phase 1C, which is expected to launch in late spring, other essential workers, those age 65 and older, and anyone 16 to 65 with underlying medical conditions will be eligible to get a shot.
Phase 1B survey for essential workers
Business owners and managers who employ essential workers—defined as those directly involved in public-facing, face-to-face interactions within the Rappahannock-Rapidan Health District—should complete this online survey (https://forms.gle/Ckh6P8hx8Q9U7W1F6) to be placed on the district's list of employers requesting COVID-19 vaccinations for their staff.
This list includes categories, below, of categories of essential personnel that the CDC and VDH have considered for vaccination plans. This is NOT a complete or final list. This survey does NOT guarantee vaccination for staff members.
• Corrections and homeless shelter workers
• Childcare/K-12 Teachers/Staff
• Food and Agriculture (Food Packaging and Distribution)
• Public Transportation Workers
• Mail carriers (USPS and private)
• 911 Emergency Communications Center
Phase 1B survey for individuals
Those 75 years or older living in the Rappahannock-Rapidan Health District OR people living with or coordinating services for those in a correctional facility, homeless shelter, or migrant labor camp and have a FIRM commitment to be vaccinated against COVID-19, please complete this survey: https://forms.gle/fQfFcnaNoXBTSMF46 to be placed on the health district's vaccination list.
The intent of this form is only to notify the RRHD of your specific demographics. It does not automatically schedule a vaccination appointment.
The Health Distrit requests that individuals fill out one survey only. RRHD staff will be in touch when more information is available.