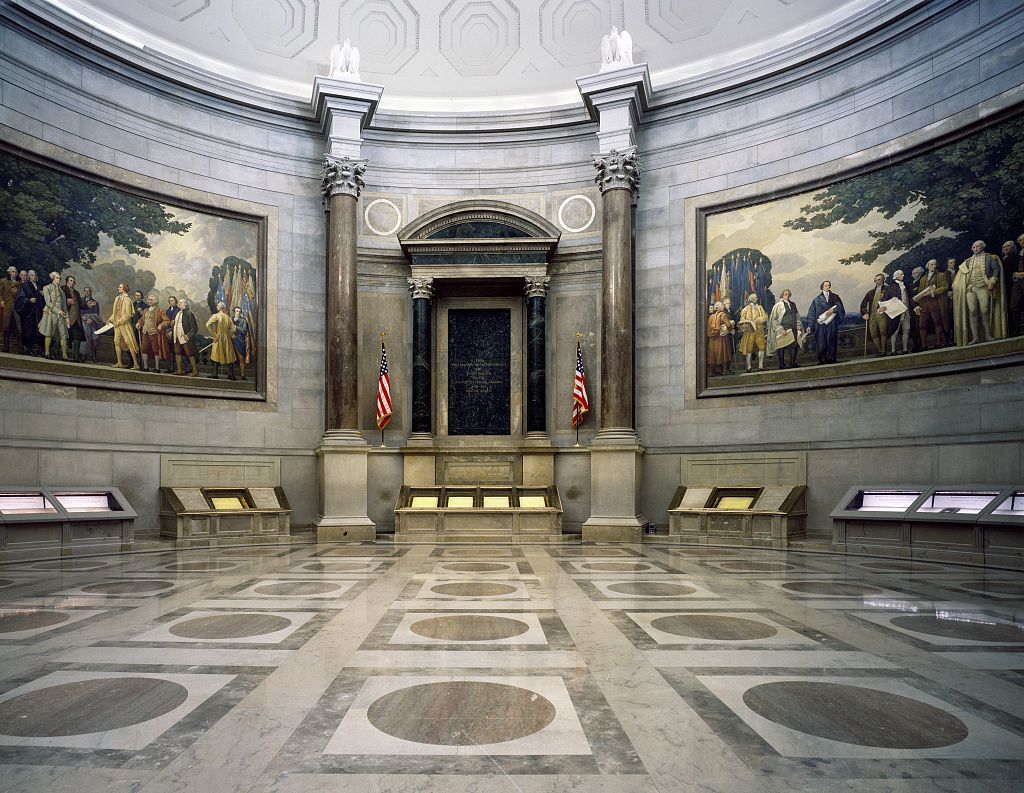 The Fourth of July is commonly known as Independence Day. It is also associated with parades, people gathering for cookouts, barbecues, concerts, athletic events and political speeches.
It was on July 4, 1776, when the Declaration of Independence was adopted by the Second Continental Congress meeting at the Pennsylvania State House also known as Independence Hall in Philadelphia. The Declaration of Independence was a statement which announced the forming of the United States and declared its independence from Great Britain.
One of the most quoted paragraphs in the Declaration of Independence states:
"We hold these truths to be self-evident, that all men are created equal, that they are endowed by their Creator with certain unalienable Rights, that among these are Life, Liberty and the pursuit of Happiness."
Let's fast-forward to September 4, 1814, when our national anthem, also known as the "Star-Spangled Banner," was written by an amateur poet and lawyer by the name of Francis Scott Key, who was 35 years old at the time. I wish to draw your attention to a statement that reads: "Land of the free and home of the brave."
In examining these two excerpts—one from the Declaration of Independence and the other from the national anthem—we notice a common thread.
The emphasis here is that we were all created by God, who infused in every one of us the right to be human. The founding fathers clearly believe that God gave every human being the right to life, liberty and to pursue happiness.
In order to achieve all of this, one must create an atmosphere conducive to cultivating this type of lifestyle. That's why I believe the national anthem was emphasizing the creation of an American culture that allows freedom to dominate in the land. If anyone with courage chooses to pursue their purpose, they will be able to accomplish it.
I have to point out that in 1776, when this was written, not everything was perfect. There was slavery to deal with, and lets not forget that America was first occupied by the American Indians.
Where are we headed as a nation now? It is very apparent that we are clearly moving away from the things we once believed to be important for the life of this country.
We cannot pursue life, liberty and happiness while refusing to accept the existence of God. Our forefathers, such as John Adams, believed that God was the creator of all human lives. He and his contemporaries also believed that God was all-powerful, all-knowing, and full of grace and mercy.
America is currently headed toward becoming a godless society where everyone is more selfish and self-centered. People worry only about their own lives, concerned only about their own freedom and happiness.
Now, instead of being the land of the free and the home of the brave, we are the land of the captives and the home of the cowards. We are holding one another captive through our hate, discrimination, lack of love and isolation.
It is my belief that America will never survive without God at the center of all decision-making. The more we push God out of everything, the more trouble and devastating events we will be witnessing. Every document that was written by our forefathers was done with a moral people and God as the foundation. There is still hope for America if we return back to God.
Acts 3:19-21 (ESV) states: "Repent therefore, and turn again, that your sins may be blotted out, that times of refreshing may come from the presence of the Lord, and that he may send the Christ appointed for you, Jesus, whom heaven must receive until the time for restoring all the things about which God spoke by the mouth of his holy prophets long ago."
Nothing is impossible with God. As the men and women of God genuinely seek him, God will hear from heaven and heal our land.
The Bible tells us in Jeremiah 32:27 (ESV): "Behold, I am the Lord, the God of all flesh. Is anything too hard for me?"
Happy Fourth of July and God bless.
Erick Kalenga is pastor at
His Village Church in Culpeper.
Be the first to know
Get local news delivered to your inbox!