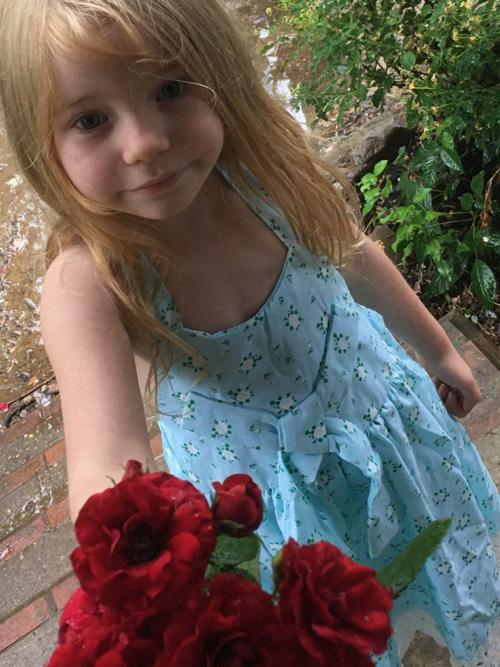 Have you ever felt that what you do in life doesn't matter?
I think we have all felt that way at one time or another. Sometimes we feel like our words fall on deaf ears and our deeds simply go unnoticed. We may feel that way sometimes, but in reality, it's not true.
God's Word tells us that every person is important to all mankind, our deeds and actions are vitally important.
Jesus said, "Let your light so shine before men that they may see your good works and glorify your Father in heaven" (Math 5:16).
Jesus was talking to each single human being who trusted in Him when He made this illustration. He meant that the power of the Holy Spirit working in us has the potential to light up the world around us and bring attention to Jesus who is the author of such life changing behavior.
Our lives when lived for Christ can be a powerful and significant influence with potential to change the entire world. You may say, really, how is that possible in the big world we live in?
When you give a smile to someone who has none, when you encourage someone who is losing hope, when you allow someone ahead in the line at the grocery store, when you slow down and let a car into your lane, when you help a struggling waitress with a generous tip or help your neighbor with a job to big for one to handle or you wave at a police car or an officer on the street to show you appreciate them, when you thank every person in your doctor's office before leaving your appointment, when you hug your children and tell them you love them, when you forgive a hurt by another, or when you call a friend and let them know your thinking of them, when you love your Country, pray for your President and always speak the truth—you make a difference.
You are a power of one to share God's light with the world around you through His love and kindness. You may not realize it, but when you do these simple things you can change the world for someone.
Jesus chose twelve people to effect a revolutionary change of love for mankind more than two thousand years ago. Today His gift of passion on the cross and His love for mankind continues through His Holy Spirit working in people's lives. He chose ordinary people like you and I to be His instruments of change.
Jesus promised to never leave us even until the end. Through Christ we have the power to continue changing the world until He comes for us. The apostle Paul wrote, "I can do all things through Christ who strengthens me." (Philip. 4:13) What part of all things is not all things?
Think about this. If you can change your own family, you could cause change in your neighbor's life. If you can change a neighbor through goodness and kindness you could change your community.
If you could change a community, you could change the town where you live. If you can change a town you change the state. If you change the state, you could change our country. If you can change a country, you may change the entire world.
So, you see, what YOU do each day matters more than you know. God's Word has already become reality. Sharing God's love through your life makes you like a shining city on a hill. Yes, all things are possible through Christ who strengthens us through each day.
May God bless you richly and often.
The Rev. Dalton Lilly is with Narrow Road Ministries in Spotsylvania County. Contact him at Debbndalt1@gmail.com.
Be the first to know
Get local news delivered to your inbox!