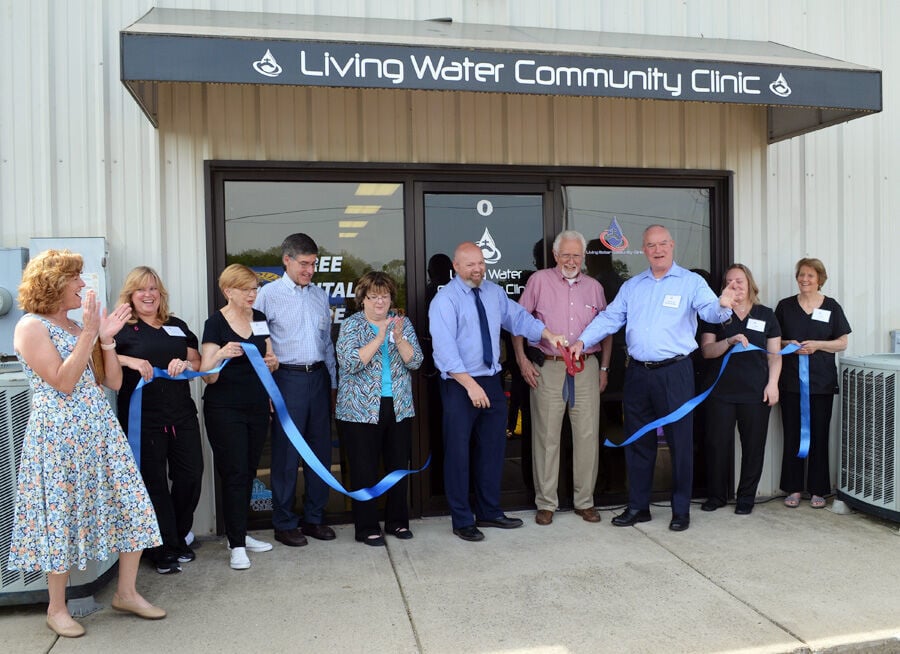 The Living Water Community Clinic in Locust Grove, which has offered free medical care for local people in need since 2016, will soon add dental care to its services.
A new three-chair dental clinic adjacent to the medical clinic is expected to begin seeing patients in mid-June. Clients of the medical clinic will be eligible to receive cleanings, fillings and simple extractions at no cost to them. More complicated procedures will be referred to local dentists and oral surgeons who partner with the clinic.
The clinics are ministries of The Lake of The Woods Church in Locust Grove. In order to qualify for free service, patients must be without medical insurance and must have a household income that is 300 percent or less of the federal poverty level guidelines. They must be residents of Orange, Spotsylvania or Culpeper counties.
"Today we pause to acknowledge that God has exceedingly and abundantly done more than we could ever ask or think," declared the Rev. Adam Colson, senior associate pastor of the church, at a ribbon-cutting ceremony at the new clinic on May 22.
Colson said that since the medical clinic opened on May 28, 2016, it has seen more than 400 patients in more than 2,000 visits. He said the clinic has grown from an acute care facility to a primary care office, caring for patients with chronic illnesses such as hypertension and diabetes and other health needs such as cardiac care, liver disease and referrals for surgery.
"Oral health is a very important part of overall health care," Colson said. "Poor oral health can lead to infections and other clinical diseases, and often does."
Dr. John Sellers of Fairfax will serve as director of the dental clinic, which, like the medical clinic, will be staffed and maintained by volunteers.
The new clinic contains three operatories, which include the chairs, sinks, instruments and supply cabinets. One of the chairs was donated by Dr. Sellers. Another was provided by an anonymous donor and dedicated in honor of the Rev. Thomas K. Schafer, senior pastor emeritus of the church. A third chair was provided by Patterson Dental of Richmond, a dental supplies firm, for the cost of installing the equipment.
Debbie McInnis, executive director of the clinics, estimated that the dental clinic was built at a cost of between $140,000 to $150,000, including specialized construction necessary to comply with standards for medical facilities. The operatories themselves were built at a cost of about $26,000 each. Most of the cost was borne by individual donations, she said.
McInnis said that construction of the dental clinic was done with an eye toward future growth. A room with special wiring and shielding was prepared so that panoramic x-ray equipment can be installed later, for example.
The dental clinic will be operated on the first, third, fourth and fifth Thursday nights of each month from 5-8 p.m. and on the second Saturday of each month from 9 a.m. to noon, the same hours that the medical clinic operates.
Both clinics are located at 32345 Constitution Highway, Suite P, in Locust Grove Town Center.
More information is available at the LOW Church web site at www.lowchurch.org or at the clinic web site at www.livingwaterclinic.life.