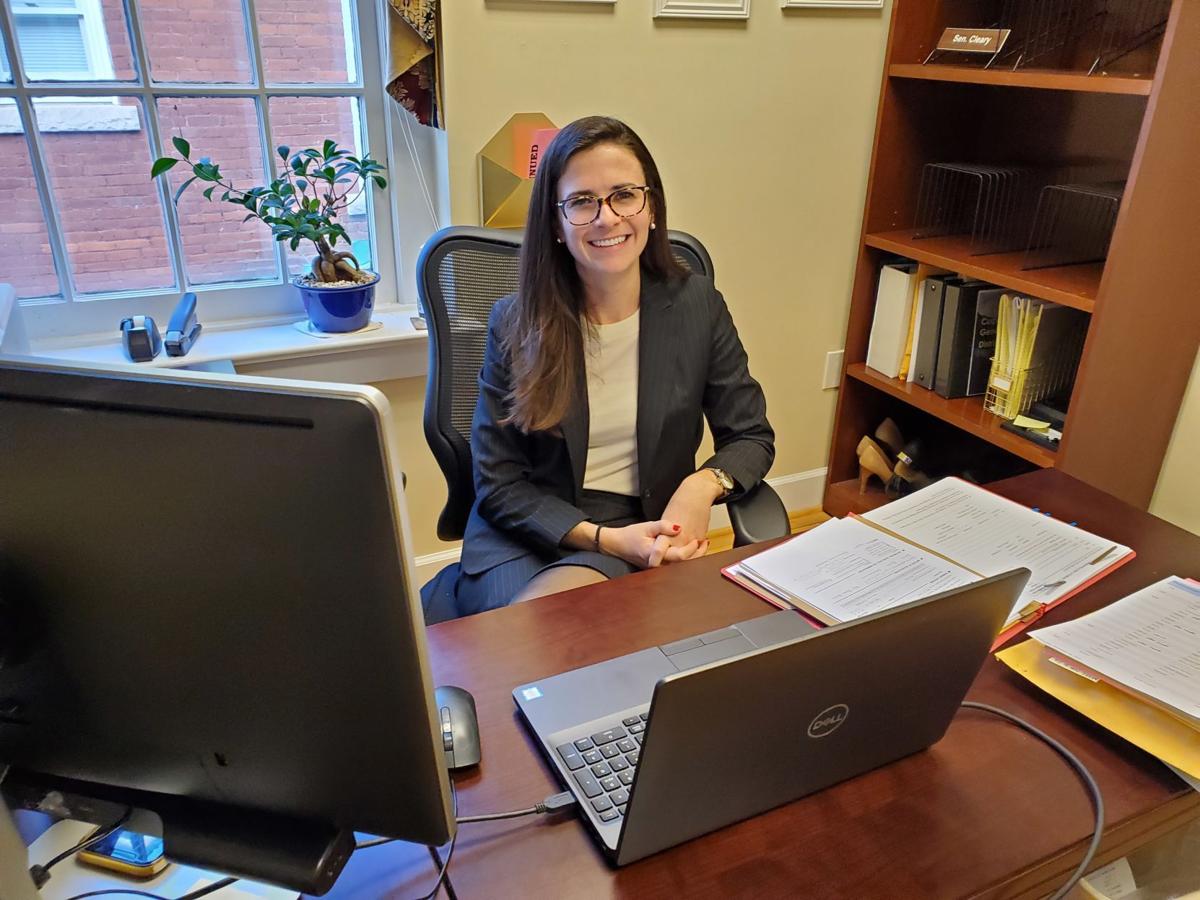 When she was in fifth grade, Mary Margaret "Maggie" Cleary said she remembers telling her classmates that she had prosecutorial ambitions.
"I've always had a passion for having victims see justice," Cleary said recently from her office in a building near the Culpeper Courthouse. She has served as an assistant commonwealth's attorney for the county since 2018.
"I've always had big ideals and a philosophy of helping and working with people," Cleary said. "I'm very excited to apply that passion to the next big step in my career."
Starting in February, Cleary will become an assistant U.S. attorney for the Western District of Virginia, based in Roanoke.
Deputy Commonwealth's Attorney Russell Rabb said such an offer doesn't happen very often.
"As far as I know, she is the first attorney from this office to make that transition," Rabb said. "This speaks volumes about Maggie's abilities as an attorney."
Cleary first came to Culpeper County in the fall of 2016 as an intern during her third year of law school at the University of Virginia. She earned her undergraduate degree from Georgetown University in Washington, D.C.
Cleary said her placement in Culpeper was something of a fluke.
"At the beginning of my third year, I had actually formally accepted a job at a law firm in Richmond, making more than twice what I make now," she said.
When she received her internship assignment to the Culpeper County commonwealth's attorney's office, she immediately contacted the coordinators and said that there must have been some mistake.
"I had not ranked Culpeper in my desired placements, nor had I ever heard of Culpeper," she said. "They said tough luck."
Once she arrived and started working, however, the place grew on her.
"Despite not knowing a single soul who lived in Culpeper, I loved my experience here," she said.
Cleary said she got to know the Culpeper prosecutor's attorneys and support staff, as well as the courts' officers, judges and defense bar, walking into town on a regular basis to enjoy the restaurant offerings and shopping there.
"So, in March of my third year of law school, when Paul (Walther) asked if I wanted to work here, I immediately said yes," she said.
"Having supervised Maggie from her position as a third-year intern in my office to her transition to assistant commonwealth's attorney, I am proud of the lawyer she is and confident of the lawyer she can become," Culpeper County Commonwealth's Attorney Paul Walther said.
"Though her tenure in my office was brief, the experience she gained here will serve her well in her new position, and we all wish her the best of luck in this new endeavor," he added.
Cleary is heavily involved in local volunteer work, serving as vice chair of the Culpeper County Republican Committee, and helping with youth programs such as Girls on the Run and Leader Launch for high school students. Recently, she was appointed to serve on the board of Culpeper Wellness Foundation.
"Maggie understands the law but also has the ability to connect with people," Rabb said. "I have no doubt that she will continue to grow and leave her mark on the profession."